A league of her own
A baseball scribe reflects on being trans in the world of pro sports.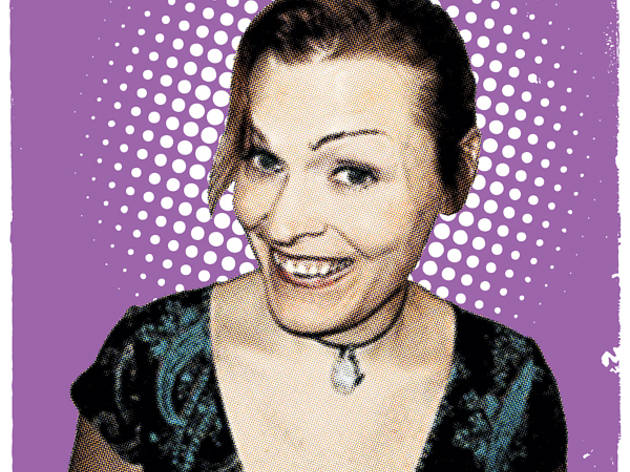 Christina Kahrl is not a Cubs fan. Nor is she a Sox fan. The Chicago resident and co-founder of Baseball Prospectus, an annual tome that analyzes team and player performance, has sidestepped the Cubs versus Sox debate by sticking with the Oakland A's. "There was no major-league team where I was," the Sacramento, California, native says. "I spent a lot of time listening to ball games on the radio. I remember racing out to get the newspaper to check the box scores after my chores. That was the rhythm of fandom as a kid."
This was back when Kahrl was a young boy on a horse ranch. Now a 42-year-old woman who transitioned in 2003 (while living in D.C.), Kahrl has enjoyed more than 15 years as a freelance writer (SportsIllustrated.com, ESPN.com, Washington Blade, Playboy) and the managing editor at BaseballProspectus.com and its annual publication. Kahrl, who was married before transitioning and is currently in a relationship with another woman, says she's lucky. "People in sports had generally not freaked out," she says of her coming-out process. "I wasn't spending a lot of time in the press box at that point, but I was still doing media stuff and book signings. My readers knew and I had spoken about it, but it wasn't really a secret nor something I walked around and talked about all the time."
But Kahrl, who was supported in her transition by both family and friends, acknowledges that transphobia still prevails. In 2007, L.A. Times sportswriter Mike Penner began to identify as transsexual and write under the name Christine Daniels before reclaiming her original name in 2008; in November 2009, she committed suicide. Kahrl had counseled Daniels about the transition process. "The L.A. Times, instead of treating it as a human resource matter, turned it into a highly publicized transition," Kahrl says. "When she died that weekend, I got a huge number of phone calls from friends asking, 'Are you okay?' I've been really lucky in terms of the support network I have…and that's unfortunately not a common experience in the transgendered community. The alienation so many trans folk feel is something that, in Christine's case, ended up claiming another victim."
Canadian cyclist Michelle Dumaresq has been scrutinized for her gender variance, and many have debated whether she should be allowed to compete as a woman. Meanwhile, athletic officials asked South African middle-distance runner Caster Semenya to undergo a test to confirm she is a woman. Kahrl points to a runner friend who, in 2006, competed in the Chicago Gay Games as a pre-op transsexual. "Are they going to let you compete against the women or the men?" Kahrl remembers asking her. "Even among ourselves, we didn't have unanimity about what made sense. It's understandable how the IOC might be wrestling with the issue."
For Kahrl, the acquisition of the Chicago Cubs by the Ricketts family, including openly lesbian Laura Ricketts, opens channels between the LGBT community and the world of pro sports. "It's a remarkable opportunity," Kahrl says. "Boystown is two blocks away from Wrigley Field, and yet it seems the Berlin Wall has been erected somewhere around the police station. The LGBT community turns a blind eye to Wrigleyville." And that goes both ways: "There's nothing that says [straights] can't just walk a block and go to Buck's right there on Halsted. Nobody bites, unless you ask.
"Most people's intersection with the trans community is a bachelorette party at the Baton," she says. "The thing I like to highlight in my experience is the level of acceptance I have found in the sports-writing world. I've been in the press box and the locker room, and nobody freaks out. Sports are part of our common humanity. They allow us to bridge really profound differences."
Baseball Prospectus 2010 is out now. The Chicago Cubs home opener is Monday 12.