Gay & Lesbian | New Year's Eve events 2012
The best final Gay & Lesbian events of the year.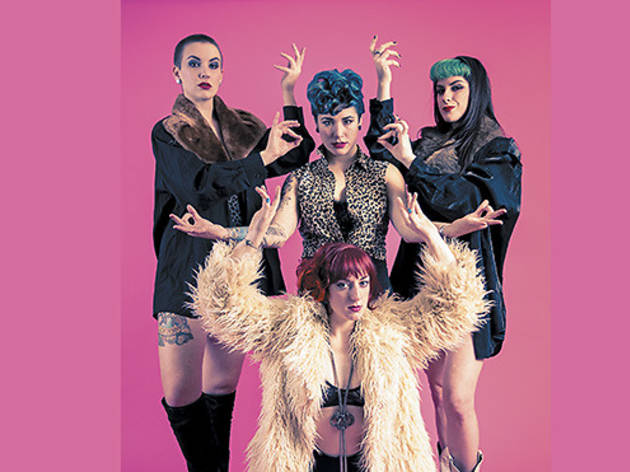 FKA: NYE
This monthly queer fixture that just celebrated its sixth birthday gives us a bonus night of booty-shaking good times featuring DJs Reaganomix, Black Gold, Jyldo and La Perla plus hourly slow-jam-ercizing with Jyldo and glamorous party pics by Glitterguts photo booth and A/S/L Media. Bottom Lounge, 1375 W Lake St (312-666-6775). 9pm; $7.
New Year's Eve at the Whistler presented by Slo 'Mo
The opposite of the rowdy douche baggery that pervades most NYE bar happenings, this "slow and sexy" night for queers and their friends boasts a live performance by burlesque troupe Les Soubrettes against a backdrop of red lights, smooth R&B grooves and all-you-can-drink signature cocktails. The Whistler, 2421 N Milwaukee Ave (773-227-3530). 9pm; $100.
A Night in the Emerald City
Stretch out on Andersonville's dance floor as friends of Dorothy gather for a party that pays tribute to the merry (or Mary) old land of Oz. Dress in green (naturally) and enjoy light bites and bubbly at the stroke of midnight. The Call, 1547 W Bryn Mawr Ave (773-334-2525). 8pm; free.
NYE 2013 Black and White Party
Back Lot Bash, the annual sapphic rock fest, and the L Stop are counting down the seconds until midnight with a joint bash. Partyers are encouraged to rock their best black and white and take over the entire D.S. Tequila space including its heated outdoor, retractable-roof patio. GirlBand performs, and DJ J. Worra spins. D.S. Tequila Co., 3352 N Halsted St (773-697-9127). 9pm; $35 at thelstop.org.