Gayborhood watch: Pilsen
A stroll through the barrio reveals gay-friendly shops, cafés and community orgs.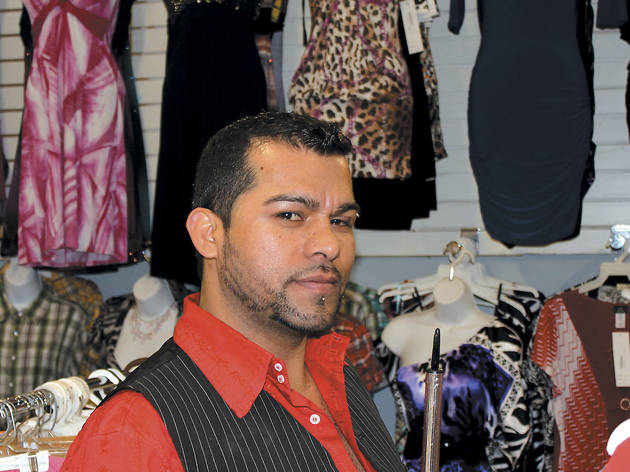 1/8
Photograph: Jason A. Heidemann
2/8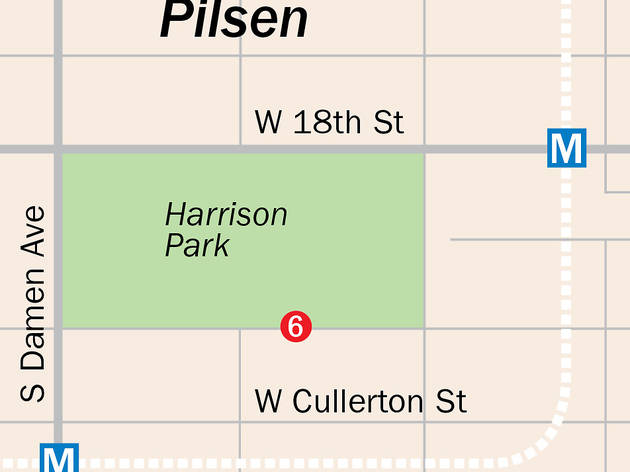 3/8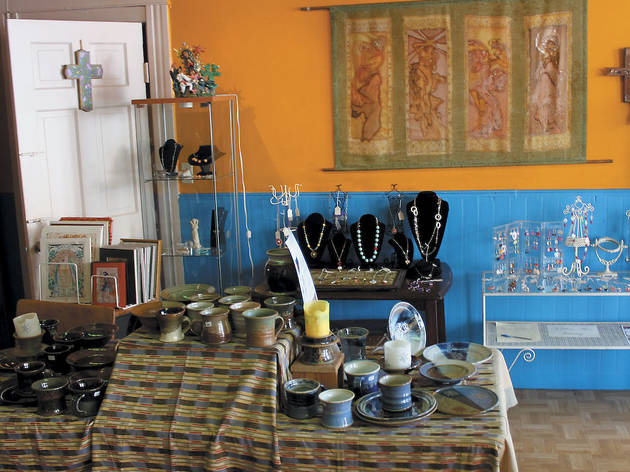 4/8
Photograph: Jason A. Heidemann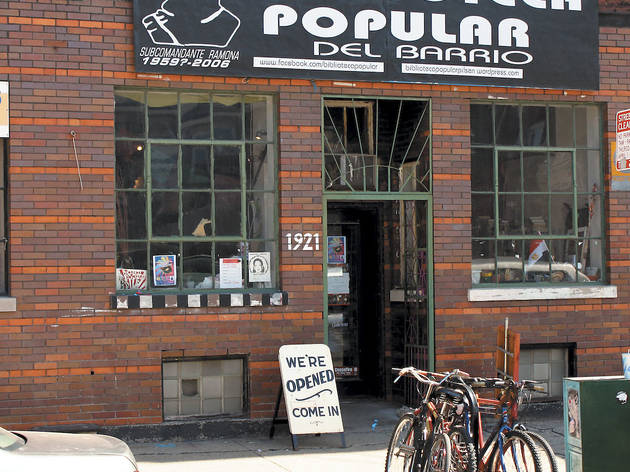 5/8
Photograph: Jason A. Heidemann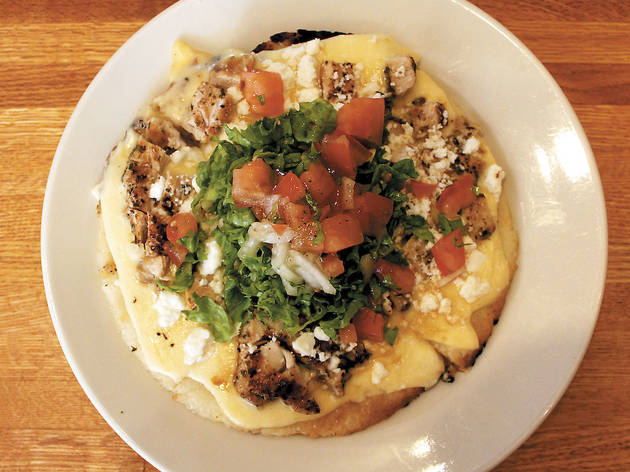 6/8
Photograph: Jason A. Heidemann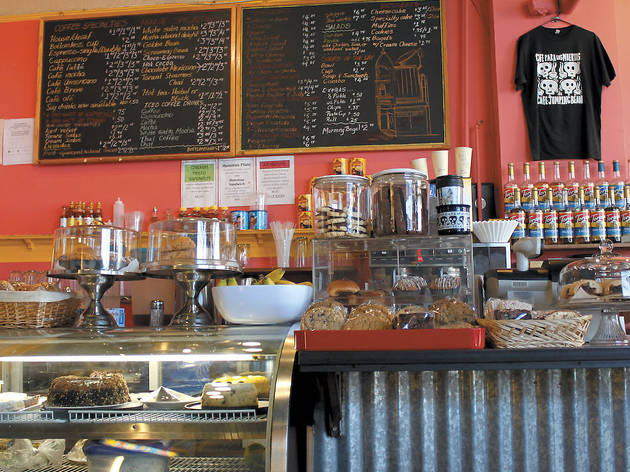 7/8
Photograph: Jason A. Heidemann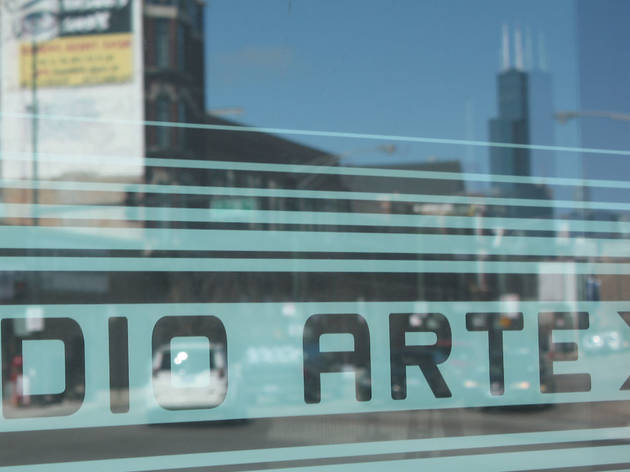 8/8
Photograph: Jason A. Heidemann
1. Biblioteca Popular
(1921 S Blue Island Ave, bibliotecapopularpilsen.wordpress.com)
Handmade posters for LGBT political events hang alongside flyers pleading for immigration reform at this community-operated library and art space that includes queer and trans folk as part of its outreach to marginalized communities. Check out On the Mic, a weekly night of spoken word that happens Mondays at 8pm.
2. Cafe Jumping Bean
(1439 W 18th St, 312-455-0019)
A neighborhood stroll wouldn't be complete without a tall mug of Mexican hot chocolate or a three-bean-blend cup of joe at this gay-friendly and gay-frequented hangout. If you can keep your eyes off the cute clientele, take a gander at the beautiful stained glass in the front window.
3. Efebina's Cafe
(1640 S Blue Island Ave, 312-243-9790)
You would be muy loco to miss this charming lesbian-owned Internet café and coffee shop featuring mouth-watering arepas (white corn flatbread sandwiches topped with all sorts of goodies like provolone and Chihuahua cheeses and grilled chicken breast) and other tasty goodies. United Latino Pride recently gathered at Efebina's to plan its second annual Pride week in June.
4. El Potrillo
(1722 W 18th St, 312-243-3706)
Out owner Octavio Blanco runs this bright and cheery clothing boutique that specializes in Western gear like botas (boots), camisas (shirts) and sombreros (naturally). Take note of Blanco's handsome face; it can be seen gracing the cover of the occasional catalog.
5. Oxala
(1653 W 18th St, 312-850-1655)
This quaint gay-owned and -operated combination gift shop and gallery has been a neighborhood fixture for six years. Colombian owner Omar Valencia imports items from Latin America while also selling goods created by local artists. His own artistry is on display in the form of hand-crafted jewelry and candles, and Valencia even offers spiritual readings in the back room of the shop.
6. National Museum of Mexican Art
(1852 W 19th St, 312-738-1503; nationalmuseumofmexicanart.org)
The gift shop alone is more colorful than the Boystown Pride Parade, but it's not just that the museum hosts Lambda Legal's annual Freedom to Marry gala and has hosted queer proms; it also runs Radio Arte, a Latin radio station that includes Homofrecuencia, the nation's only Spanish-speaking radio show aimed at LGBT Latino youths. It can be heard Mondays at 6pm.