I Am the Queen documents a trans youth beauty pageant
A new doc points its lens at a beauty pageant for trans youth.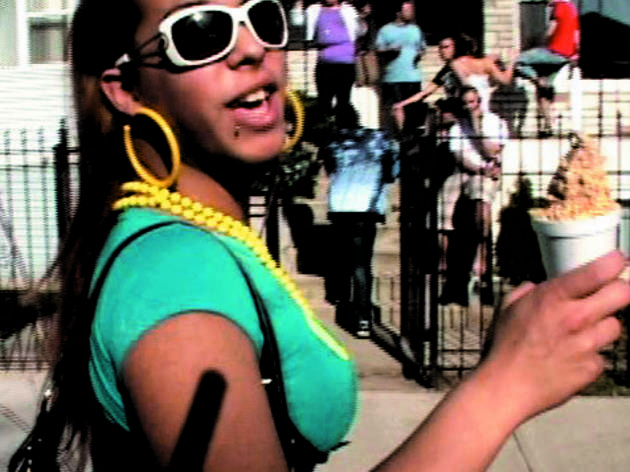 1/3
I Am Queen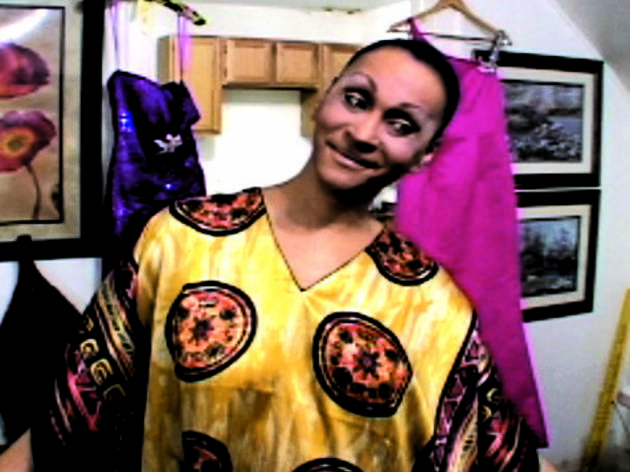 2/3
I Am Queen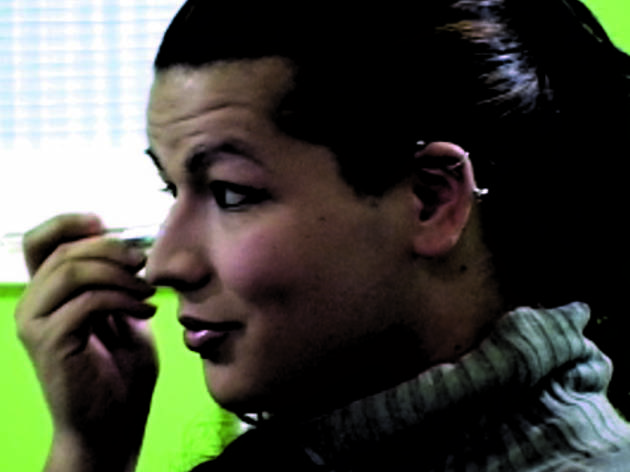 3/3
I Am Queen
Twenty-five years from now, I Am the Queen, a new documentary film about the lives of trans-identified Puerto Rican teenagers competing in a beauty pageant, might be the most mundane 78 minutes of cinema available on DVD.
That would be a compliment of sorts to Chicago-based filmmakers Josué Pellot and Henrique Cirne-Lima, whose intentions were simply to follow the everyday lives of three transgendered women competing in the Paseo Boricua, a beauty pageant held annually at the Puerto Rican Cultural Center in Humboldt Park. But until mainstream acceptance for trans-identified people comes to America, just watching these women order a soft-serve cone from an ice-cream truck seems revelatory. "How normal their lives were is what really attracted me to the whole experience," Cirne-Lima says. "I expected a lot of machismo and a lot of homophobia. I didn't see that."
Pellot and Cirne-Lima met two years ago at UIC, where they were both employed. Pellot is a Puerto Rico native, but went to school in Chicago, where he has earned a B.F.A. and M.F.A. in art and art theory respectively. Cirne-Lima, meanwhile, came to Chicago almost 20 years ago from Brazil to study film and video.
The duo's first collaboration was a six-minute doc about men in Humboldt Park who hang out daily and play dominoes from dawn until dusk. This sparked the idea to create a series of shorts about people in the neighborhood until one day Pellot discovered a flyer at a coffee shop advertising a beauty pageant for Puerto Rican transgendered youths. "I went to Vida/SIDA [a nonprofit HIV/AIDS org] that is associated with the Puerto Rican Cultural Center and they introduced me to one of the girls who was going through a transition and it turns out that I knew her, but I knew her as Jonathan, the son of a friend of mine who runs the coffee shop where I found the postcard. That was the clincher." After more introductions, Pellot and Cirne-Lima pointed their camera at their subjects and let their stories speak for themselves.
I Am the Queen follows Bianca, Julissa and Jolizza (the latter derives her feminine moniker from the Ting Tings hit "That's Not My Name") as they prep for the pageant and negotiate being trans and teen in Latino Chicago. While the women avail themselves of services offered at the Center on Halsted, surprisingly little film footage comes from Boystown. Pride flags make only the briefest appearance in Queen, while Puerto Rican paraphernalia dominates. "Above all, before you're gay, straight, lesbian or American even, you have to be Puerto Rican," Pellot says. Cirne-Lima agrees. "I felt like I was on an island," he says. "The people carry the culture really strong over there and I think it's important that the film represents that."
Jolizza is a spirited character who drinks and smokes and has gay family members. Julissa, meanwhile, leans heavily on her family who support her unconditionally. "It's not about accepting or respecting," says her mother. "This is my daughter and this is it." Likewise, her three brothers are wisecrackers, but also crack wise. "We're not going to hold her back by not supporting her," one says earnestly, "because that's when people end up with problems."
As the film shows, these women do have problems. Breezy Jolizza admits that just riding the bus is hard and that she goes home sad every night. Footage of Bianca is at a minimum due to her transient lifestyle. "She'll stay from house to house," Pellot says, "so sometimes we'd know where she'd hang out and we'd wait there for hours until she'd jump out of a bus and say, 'hey, what's going on?'"
Yet the film feels almost defiantly upbeat, especially leading up to the hopes and dreams and ebullient energy surrounding pageant night. "My expectations were to go in and see a lot of tragedy," Cirne-Lima says. "What we found was actually very enjoyable."
I Am the Queen screens Friday 18 at Roberto Clemente High School.