New Year's Eve 2011 events | Gay & Lesbian
Four queer things to do on NYE: FKA: NYE, Sidetrack Style, SpeakEasy and Dance Until the World Ends.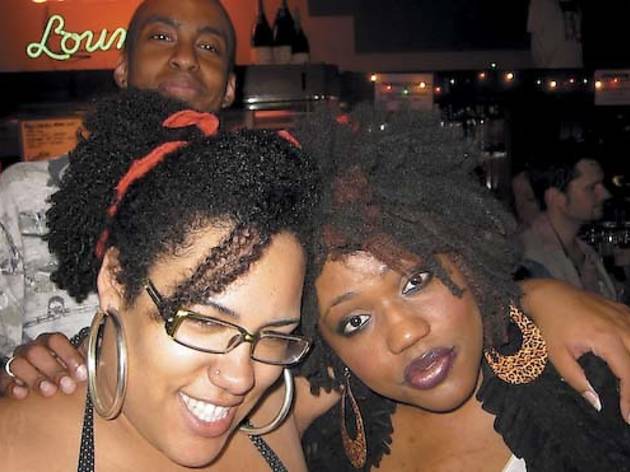 FKA: NYE
It took five years to lift this energetic queer party out of its cramped confines at Big Chicks. For one night only it takes over Bottom Lounge for a spectacular '11 blowout starring DJs Reaganomix, Black Gold, Jyldo and Masisi, while documentation of the night comes courtesy of roaming photo-booth all-stars Glitter Guts. Bottom Lounge, 1375 W Lake St (312-666-6775). 9pm. $6.
New Year's Eve Sidetrack Style
What happens when Saturday night at Boystown's busiest bar and the last day of the year collide? We're about to find out when Trax packs 'em in for an NYE spectacular benefiting Equality Illinois PAC and featuring noisemakers, leis (hopefully the other kind as well) and a midnight Champagne toast. Sidetrack, 3349 N Halsted St (773-477-9189). 7pm. $25.
SpeakEasy New Year
Hamburger Mary's rolls back the clock to the Roaring Twenties, transforming its rec room into a Prohibition-style speakeasy complete with jazz trio Big Red. Upstairs, DJ Freddie spins more contemporary tunes. Appetizer buffet and midnight toast included. Hamburger Mary's, 5400 N Clark St (773-784-6969). 9pm. $10.
2012: Dance Until the World Ends
Looking for a schmancy event with some bells and whistles? Hydrate's got it with a VIP-style bash featuring a premium open bar till 1am, free food and coat check, souvenir giveaways, sounds by New York DJ Josh Sparter and local turntablist DJR, and a live performance from boner-inducing queer electro-funk performance trio DAAN. Hydrate, 3458 N Halsted St (773-975-9244). 8pm. $75.