The Rock & the Ripe
A new play tackles anti-gay bullying.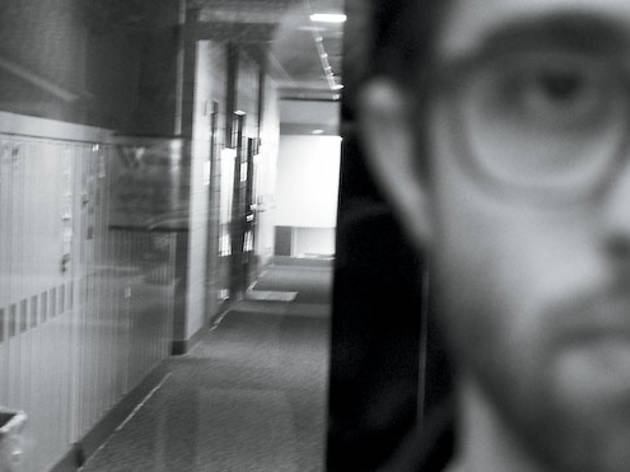 "I remember in health class my teacher told us a story of how his friend was drugged by a bunch of gay people at a bar and they took him home and they raped him," Mark Blane says. "He said, 'That's what gay people are,' and the whole class nodded.' " This happened to Blane, 23, just a handful of years ago and it was only one incident among many that scarred his adolescence in Northwest Indiana. "The only thing that's worse than being of color in Valparaiso is being gay," he says. Blane shares numerous high-school horror stories with me while strolling through Roscoe Village during a break from rehearsals for The Rock & the Ripe, a new play addressing gay bullying he's written and directed that opens Friday 1 at Links Hall.
After being repeatedly threatened and verbally tortured, Blane made it out of high school and entered Syracuse University in New York. He was taking a class on queer sexuality in the fall of 2010 when a spate of teenage men who either self-identified or were perceived to be gay including Tyler Clementi, Billy Lucas, Cody J. Barker, Seth Walsh, Asher Brown, Raymond Chase and Caleb Nolt took their own lives. "The rash of suicides were happening while I was in that class, so it was crazy," he says. "I felt really connected to it." He began researching the victims and taking notes. Blane moved to Chicago last September and has been working on the project in earnest since.
The Rock & the Ripe is the story of seven LGBT teens who are waiting to see the high-school principal; it is told with the same tragi-comic frustration as Waiting for Godot. Each character is actually dead and stuck in an interminable limbo. Left to their own devices, they turn both to each other and on one another out of desperation. "No one in the school would help me and that's what the play's about," says Blane, who describes how his stories of constant harassment at the hands of his peers were met with shrugs from faculty. "The point is that if you put kids in a room and they're just with each other, they're never going to learn what they're doing is wrong," he says. "Adults have to intervene and that's not what's happening."
As part of the writing process, Blane has kept up with subsequent gay suicides and even traveled to both rural Tennessee and Washington to meet with families about the deaths of Phillip Parker and Rafael Morelos, from whom the play derives its name. In the case of Parker, his grandmother revealed to both Blane and the press that, "He felt like he had a rock on his chest and he just wanted someone to take the rock off so he could breathe." Meanwhile, Morelos hanged himself from a bridge among the farms where he was raised. Hence, Blane's use of the word ripe.
A book, which is meant to function as both a program and resource guide, will be sold at the production and includes an explanation of how the production came about, a foreword by an LGBT educator and psychologist, a note from a Michigan state legislator and even a blurb from Trevor Project founder James Lecesne. Blane says it hasn't been easy getting major orgs to back his project. "National LGBT organizations don't like to speak about suicide because they think if you talk about it there's a contagion and it will spread," he says. "If you don't talk about something, you're not going to fix it. We have to talk about it; we have to give them a voice."
The Rock & the Ripe opens Friday 1 at Links Hall and continues June 7 at Luna Central.