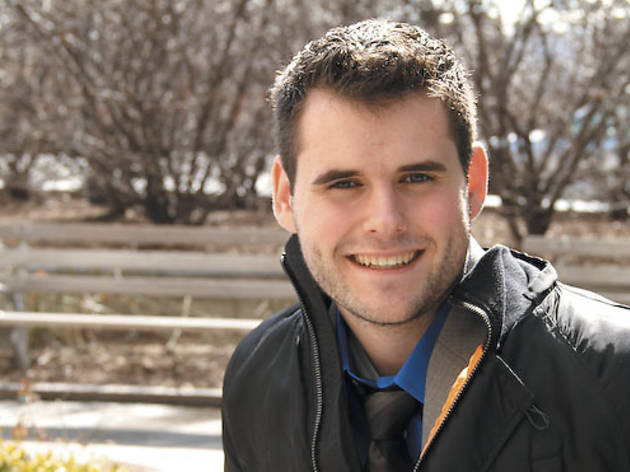 Zach Wahls speaks out for marriage equality
A straight, Iowa teen speaks out for marriage equality.
"My dad says we can't be friends anymore." This is the kind of phrase Iowan Zach Wahls and his younger sister Zebby heard as children in Marshfield, Wisconsin, where they were being raised by two women. However, according to Wahls, who made a stirring speech at a public hearing in February in Des Moines in defense of same-sex marriage, bigoted instances like those actually point to the generational inevitability of marriage equality. "I did lose some friends because I had gay parents," says Wahls, whose family relocated to the liberal college town of Iowa City when he was nine, "[but] it was never the kids who thought something was wrong. It was always a phone call was made and the parents told my moms, 'Johnny's not going to be coming over anymore.' "
On the phone from his apartment in Iowa City, where he's a second-year engineering student at the University of Iowa, the straight 19-year-old points frequently to the generation gap. "We realize that we don't really have anything to fear from gay people," he says. "They don't have tentacles. They're not coming to get us. They're just regular people. That really explains why an 18-year-old in Alabama is more likely to support gay marriage than a 65-year-old in Massachusetts. It's just this real generational divide."
Wahls makes a good point. His speech about growing up with biological mom Terry Wahls and second mom Jackie Reger in a churchgoing household among the rolling hills of eastern Iowa didn't convince a Republican-controlled Iowa House. (The bill, HJR 6, which would've put the legal right of same-sex Iowans to marry up to a public vote, died in February.) But the speech caught fire on YouTube, where it garnered 1.5 million views and earned Wahls both a slot on Ellen and an invitation to be the special guest at Lambda Legal's Bon Foster gala in Chicago on April 28. It also gives the Millennial generation, key deciders in the war of public opinion, a new voice in the debate. "We've been having this conversation for almost 20 years and the actors are all kinda stale," he says. "The kids of gay families bring a new face and a new argument to the table."
Wahls says it's a non-issue among his generation, even for his most conservative peers, but admits casual homophobia still persists. He says the very first words he heard walking into his high school were, "Hey faggot, get over here." The comment wasn't directed at Wahls, but it stuck. "Even my best friends that know and love my parents still toss around faggot and gay like it's not really a big deal," he says. "In some ways my generation is real accepting, but we still have this casual homophobia, racism and sexism."
In addition to his studies at college and his newfound activism, Wahls maintains a small peer-tutoring company called Iowa City Learns, and enjoys the kinds of activities that are typical for a 19-year-old, like dating (he's currently single) and recovering from a night out the morning we speak. Despite a busy spring semester, he's also finding time to plow through the thousands of letters of support (and only one angry tweet) he's received for his speech, returning words of wisdom like this one: "I kind of think about [marriage equality] like a two-dollar bill. Not many people carry two-dollar bills, but there's nothing that says you can't. They're perfectly valuable U.S. currency, and if you offer me one, I'll definitely take it."
Lambda Legal's Bon Foster Gala featuring Zach Wahls happens April 28 at 5:30pm at the Spertus Institute. For more information, visit lambdalegal.org.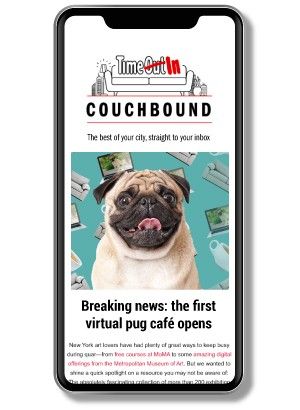 An email you'll actually love
Sign up to our Couchbound newsletter and bring the city to your sofa
Subscribe now