12 under (and at) 12
Meet a dozen Chicago-area kids already making a name for themselves.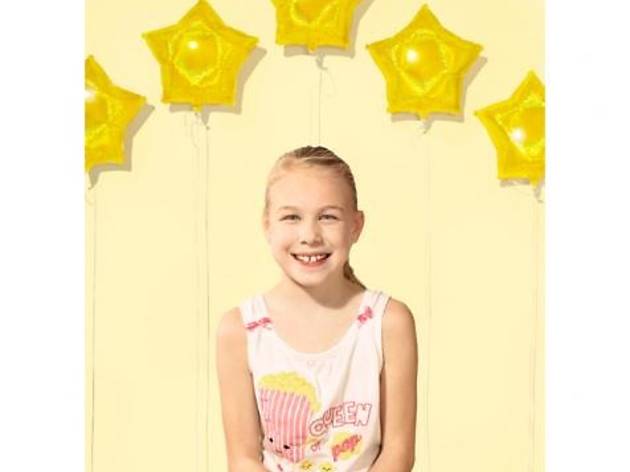 1/12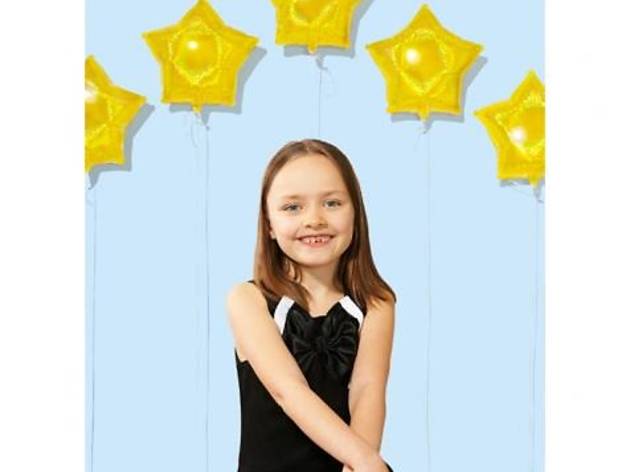 2/12
Ada Grey, 7
Theater critic
Pint-sized overachiever Ada Grey isn't even a tween yet, but we couldn't overlook her rising star. When Ada was four years old, she wanted to tell her friends about a play she'd seen. Someone suggested she start a blog. "I had no idea what that meant, but they said it would help, so I did it," Ada, now 7, remembers. She dictated her review of Strawdog Theatre's The Cherry Orchard to her mother, and kept at it after each show she saw. Thanks to largely positive reviews that often mention every performer in the show, Ada Grey Reviews For You quickly built a following.
Her mom, Jennifer Sampson, who is also her homeschool teacher, helps Ada select plays that are appropriate for a second grader who prefers adult theater to kids' shows. (Sampson says there are some grown-up themes they avoid, but they don't get worked up about the occasional f-bomb.) Last year's Daredevil Hamlet by the Neo-Futurists was a particularly memorable show for Ada. "[The male actor playing] Ophelia held his breath for the longest amount of time," she says. "It seemed like an hour. Me and Mom felt super scared. We had no idea if he was going to be okay. All we know was Ophelia was drowning, but we did not know if [the actor] was okay."
Ada was born into theater criticism. The daughter of Strawdog ensemble member John Henry Roberts, Ada has seen her dad perform on numerous stages and counts listening to Hamlet in utero as one of her influences. Despite the crowded media landscape, Ada, who is also an aspiring actor, thinks her preteen voice is needed in theater criticism.
"Kids are more enthusiastic about everything," she says. "Kids do not know as much about things that grown-ups know, but they have different opinions about the things that they know."—Margaret Littman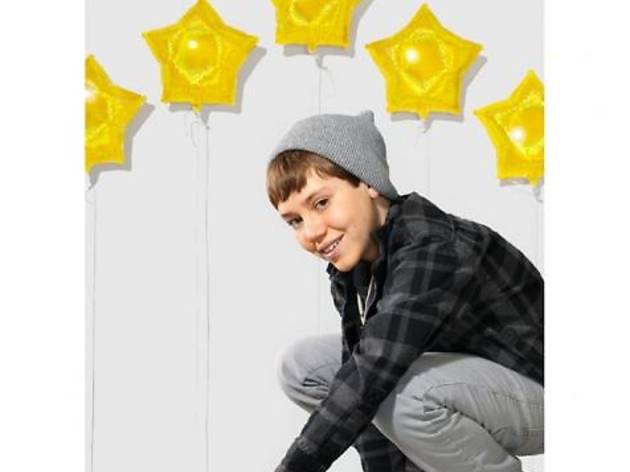 3/12
Ethan Cutkosky, 12
Actor
Ethan Cutkosky isn't sure if he wants to pursue acting when he grows up. "I'm still trying to figure that out," says the St. Charles native, who started out as a model for print ads when he was four.
That's not what you'd expect to hear from a kid who's already got an impressive acting résumé: With several commercials and feature films already under his belt, he's currently costarring in the Showtime series Shameless, an unapologetically adult comedy/drama that just kicked off its sophomore season. Ethan plays Carl, the second youngest of six kids of an alcoholic single father played by William H. Macy. "My character, he's more a misunderstood person," Ethan says. "Nobody gets him, so he turns [his frustration] into anger and uses it to beat up on people."
Although set in Chicago, Shameless shoots only a handful of scenes here; most of the show is taped in Los Angeles. The second season was shot over the summer and early fall, so Ethan didn't miss much school. He also loves to skateboard and play lacrosse. "I skate on the [studio] lot. I usually get yelled at by security," he says.
Is he permitted to watch his own R-rated show? "I've pretty much seen every episode," he tells us. His mom, Yvonne, reports that she and her husband screen the episodes first, fast-forwarding over certain parts. "Some of my friends will sneak it," Ethan adds, "without their parents knowing."—Web Behrens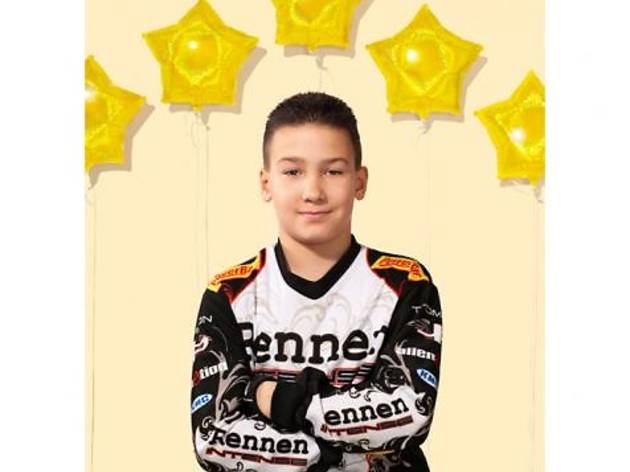 4/12
Gavin Freewalt, 9
BMX cycling champ
"I race because I love riding my bike, and I get to go to all kinds of cool tracks, all over the country." That's the bottom line forBMX racing champion Gavin Freewaltfrom Schaumburg.
Since the day he started racing, just before his sixth birthday, "The G-Man," as he's known, has exhibited all the qualities of a natural in this growing cycling discipline. "It's about fast, but it's also about fun," says Gavin's dad, John, himself a BMX prodigy of the 1980s.
In his three-and-a-half-year career, Gavin has brought home more than 500 trophies, including three American Bicycle Association Grand National wins and three National Bicycle League championships. His hardware resides in a dedicated trophy room, stocked with mementos, including every bike he's ever raced.
Gavin prefers black socks to white ones on race days. His parents respect this superstition, and black socks are what he wears en route to the track. After a race, you might see The G-Man standing atop the podium, celebrating another win and pointing to the socks, a nod to his family about their inside joke.—Michael Carruth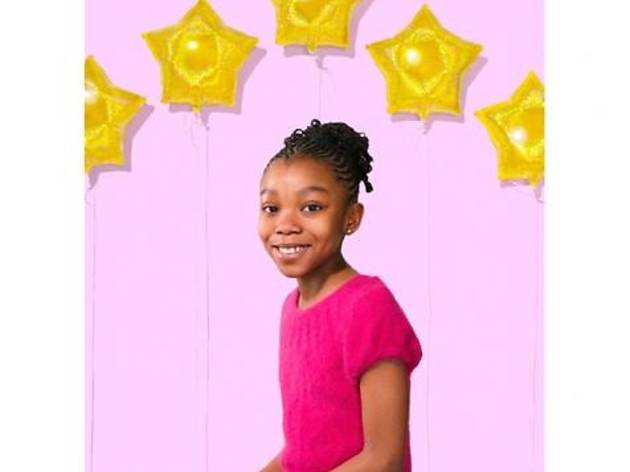 5/12
I'deyah Ricketts, 9
Author
Hyde Park fourth-grader I'deyah Ricketts wrote her first book when she was four years old. You read that right: I'deyah penned Where are the Animals at an age when most kids are mastering their ABCs. "It's a book about animals in funny and silly places for children," she says. Her father, Michael, self-published the book under the name Climbing Clouds when she was seven, and soon the young author was touring area classrooms, engaging kids in interactive storytelling sessions she calls I'deyah's Reading Fun Time. "I use props, and my dad is my assistant," she explains.
I'deyah was a voracious reader before entering pre-kindergarten, according to her dad. By age three she was absorbing anything she could get her eyeballs on. "The first chapter books I ever read were Judy Moody and a Tinker Bell one," I'deyah says. "I was five." Writing, naturally, felt like the next step.
I'deyah's second book, Lyla Lyte and the Li'berry Fruit, a tale about four friends who find a magical seed, was released in January. Like her favorite author, Megan McDonald of Judy Moody fame, I'deyah plans to turn Lyla Lyte into a series. Besides continuing her career as an author, I'deyah says she also plans to be a doctor, a teacher and a chef when she grows up. At this rate, we totally believe her.—Erin Osmon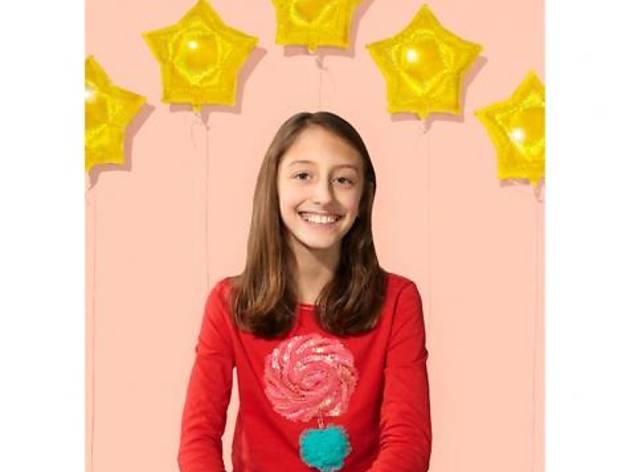 6/12
Izzy Miller, 11
Game designer
Evanston fifth-grader Izzy Miller loves board games. (Her other loves: dance—she studies five kinds—plus swimming and piano.) "My family plays tons and tons of games. Our home is stuffed with them; we know what makes a good game."
Her already impressive résumé stands as proof: Izzy is a two-time winner of the Young Inventor Challenge, a competition that's held each year at the Chicago Toy and Game Fair where kids ages 6 to 18 present original inventions to be judged by fairgoers. Izzy first won in 2009, when she partnered with friend Maddie Yang on Bento Box Fortune, a game where players compete to be the first to fill up their bento boxes with food. That year, there were fewer than 20 competitors, she says. In 2011, she teamed up with another friend, Simon Shifrin, to beat out more than 100 other young inventors with Scavenge or Dare, which combines aspects of truth or dare with a scavenger hunt, because, Izzy says, "Who doesn't love a scavenger hunt?"
Izzy would love to enter the contest again next year (her mom's not so sure, given Izzy's packed extracurricular schedule) and if she does, she says she'll choose another partner. "New people have new ideas," she says. "You get to learn something new and have a different experience."—Judy Sutton Taylor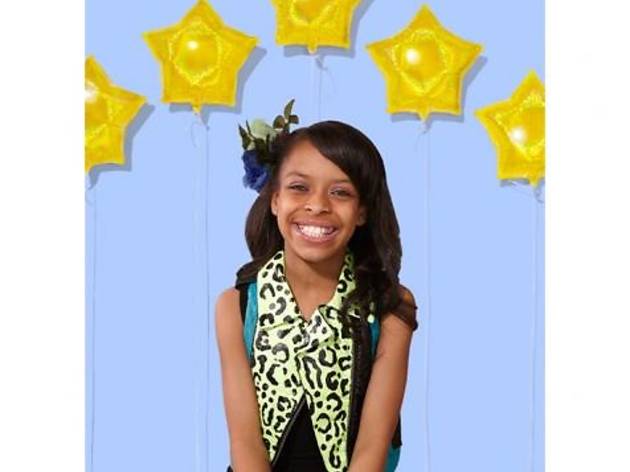 7/12
Jade Whaley, 12
Dancer
With Selena Gomez and Sean Kingston sitting at the judge's table and millions of tweens watching on TV (and voting), Jade Whaley of Lombard high-kicked her way to stardom last year. She was one of six finalists chosen from 30,000 audition tapes to be on the Disney Channel's first American Idol–like dance competition, Make Your Mark: Ultimate Dance Off—Shake it Up Edition. Jade didn't win, but a national audience of more than 4 million viewers watched her dance, and she was tapped to work on one of her two routines with Janet Jackson's longtime choreographer, Gil Duldulao (they still keep in touchvia Twitter).
Since the show aired in October 2011, Jade still gets asked for autographs and photos. "The kids and the parents ask," she says. Not bad, given that she submitted her audition tape on a whim after her sister taped her dancing around her basement one night last summer. Her high-energy dancing mixes hip-hop and jazz moves, and while Jade hopes her first TV experience won't be her last, national stardom isn't necessarily her dream: It's to teach dance to young girls. She frequently helps out with the preschool classes at Aspirations Dance Company in Lombard (the kids call her "Miss Jade"), and trains there six days a week for her competitive hip-hop dance team, which has won every contest it's entered. "I haven't heard back from Disney Channel," says the eighth-grader, "so I'm just working hard at the studio to get better."—Jamie Bartosch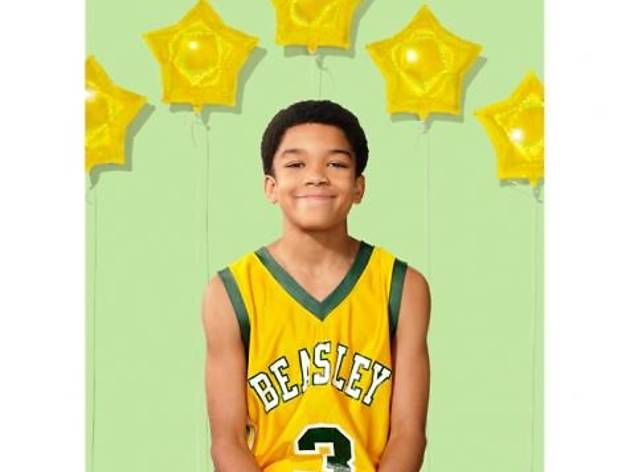 8/12
Jaylin Fleming, 12
Basketball phenom
Ask Chicago seventh-grader Jaylin Fleming who his favorite NBA player is, and he reluctantly says Kobe Bryant. After we tease that, as a point guard from Chicago, he really should have said Derrick Rose, he hesitates.
"Oh, yeah. Of course, Derrick," he says. "I love Derrick."
Wait, you're on a first-name basis with Derrick Rose?
"Yeah, I've played with him some," says Jaylin. "He's been really cool."
Such is the life of a basketball wunderkind. The story goes that at eight years old Jaylin was watching his older brother play ball in a gym with a family friend who played for Marquette University. Jaylin thought he'd like to try the game out, and immediately began doing things that take years of practice. Since then, he's been ranked as the No. 1 player in the nation for his age by scouting site middleschoolelite.com, joined the AAU team MeanStreets—the same youth basketball program that launched Rose—and has begun a career as a model and commercial actor. He was even hired as a playoff correspondent forLopez Tonight, and shot free throws against NBA legend Reggie Miller on camera.
But Jaylin says his work as a spokesman for Triple Threat Mentoring—an organization that works with troubled and incarcerated kids—has been the most rewarding opportunity. "That's been amazing," he says, "to be able to help and talk to those kids." But pressed about what's been the most fun, Jaylin smiles. "I'd have to say the Lopez show."—Jonathan Messinger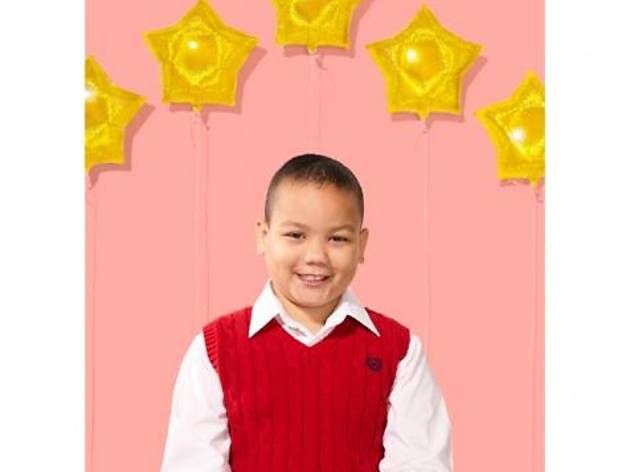 9/12
Joshua Mhoon, 8
Piano player
Joshua Mhoon's nimble fingers cruise over the piano keys as if he's been playing his whole life, but his feet don't even make it to the floor. The eight-year-old Oak Park piano marvel has music in his genes—his father was a drum prodigy, two of his four older sisters are musical and theatrical—but Joshua's success isn't due to family pressure. "No way did I desire for him to be a musician," says his dad, Jun Mhoon, who feels he missed out on his own childhood when music took over.
Joshua started playing just over 20 months ago. He was interested in guitar, but his hands were too small, so Harry Steckman, artistic director of Steckman Studio of Music in Oak Park, suggested piano. In his 35 years of teaching, Steckman says he's never seen a child learn so fast. He memorized "Eleanor Rigby" in "about five minutes," according to Steckman, and has mastered everything from Schumann to Joplin to Bach. Most impressively, he snagged several prominent awards, including first place in his category for Duet and Soloist at the 2011 Granquist Music Competition, one of the state's largest music contests and only Joshua's ninth formal concert. He also received one of the highest honors in the world-renowned National Federation of Music Clubs competition in 2011 and was asked to compete again this February, when he'll enter at a much more advanced level.
"I like that you can show people what you can do—and I just like playing for people," Joshua says.—Elisa Drake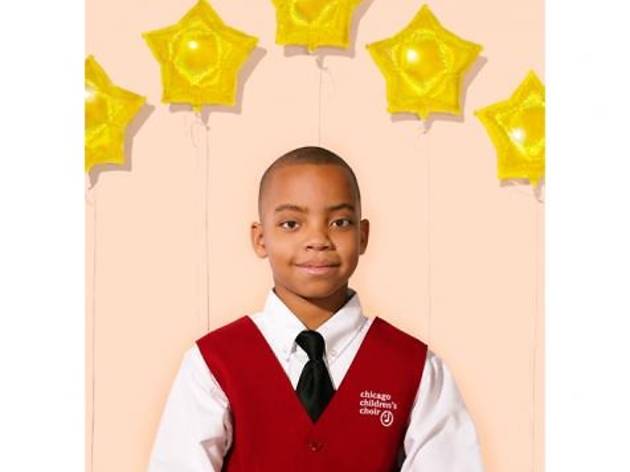 10/12
Julian Robinson, 12
Singer
Julian Robinson has heard the well-worn joke about how to get to Carnegie Hall more than most 11-year-old boys. While he gives the pat answer ("practice, practice, practice"), the Beverly resident has a leg up on the rest of us: He's already performed there.
Julian, who started singing with Chicago Children's Choir when he was seven, was one of 30 kids to sing Verdi's Otello last spring with the Chicago Symphony Orchestra on its home stage, plus one sold-out performance at Carnegie Hall. (The performances were directed by Riccardo Muti! ) He was again chosen to take the stage with the CSO for Orff's Carmina Burana. "What I like best is how we learn to sing many types of songs in many different languages," says the fifth-grader. Last year, Julian was also one of a handful of kids accepted into the Chicago Percussion Scholarship Group, one of the city's most well-regarded children's ensembles.
Although it's too soon to know if music is in his future, he dedicates himself like a pro, practicing the drums daily, rehearsing with the choir three hours per week, attending extra rehearsals for Honors Choir and weekly Saturday percussion group practices. When prepping for CSO performances, rehearsals stretch out to three or four hours. Fortunately, says his mother, "He's been able to balance school and activities very well. He's not a child who needs a lot of rest."—Lisbeth Levine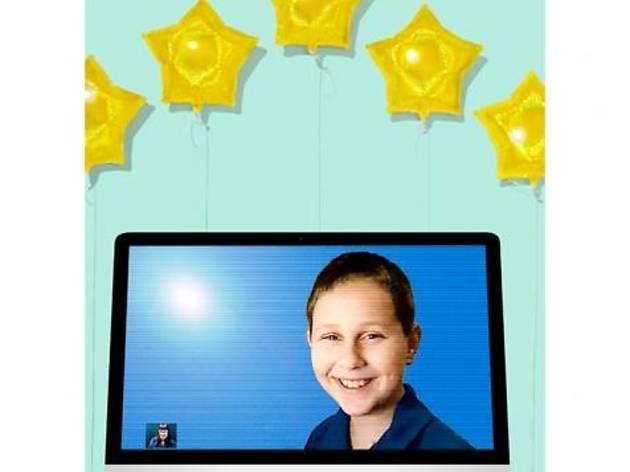 11/12
Stas' Gunkel, 10
Blogger
At age seven, while most of his peers were oblivious to politics, Stanislaw "Stas'" Gunkel was blogging about the 2008 presidential election at Report from Planet Stas'. He started the blog in 2007—when his favorite topics were LEGOs and Star Wars—and in 2008 it got political. With a series of posts labeled "Kids for Obama: Election Commentary," the Edison Park resident outlined the reasons then-Sen. Barack Obama should be president. Five days before Election Day, Stas' received a personal thank-you letter from Obama. "When the letter arrived in the mail, I was thrilled and excited," he says. "I was interviewed [by] theChicago Sun-Times and started getting phone calls from TV stations." His blog received comments from around the world, and strangers recognized him on the street.
Fast-forward three years, and Stas' is taking a break from politics—and life in the States—while his family spends a year in Poland. (His mother is a Fulbright Scholar at the Jagiellonian University in Krakow.) Stas' continues to write on his family's blog(gunkelfamily.blogspot.com), mostly documenting European birds—including their Latin, English and Polish names—in preparation for one of his three possible dream careers: ornithologist (the other two are scientist and LEGO designer). Meanwhile, though he says he's not following the primaries, Stas' has no qualms about predicting the outcome of the 2012 election: He sees another win for President Obama.—Amy L. Hayden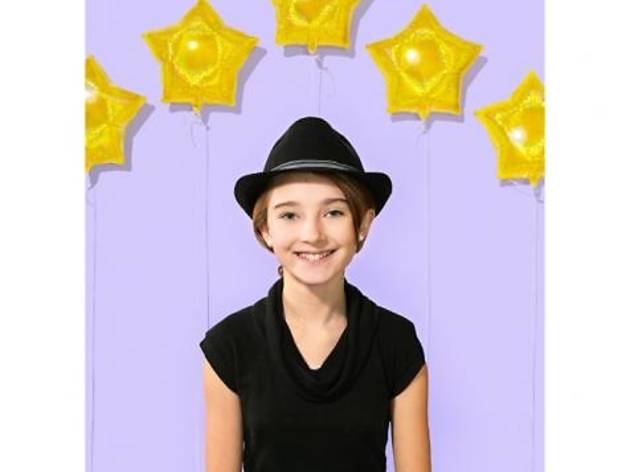 12/12
Tess Dinerstein, 11
Actor
"My mom always reminds us how lucky we are to get paid for our hobbies," says Tess Dinerstein, 11, who along with her mother and older siblings Alec and Maya, counts acting as a supernumerary for Lyric Opera among her pastimes. The Evanston native and card-carrying SAG member, who cites her older sister as her biggest influence, has also landed commercials and appeared in episodes of the now-canceled Fox series The Chicago Code—but opera is still her first love. "I like the opera house. I like that I get to perform in front of a lot of people, I like wearing the costumes, getting transformed by hair and makeup, and I like that I can be backstage and meet all these people," Tess says. ("The Lyric has ruined my children for community theater," notes mother Angela Allyn.) As for her future plans: "My ultimate goal is to become a movie star. I joke with my friends that if you're not being nice to me, when I'm rich and famous you won't be able to come to my mansion or my parties," she laughs. But for now, "I just hope I can keep doing the Lyric." (Tess appears in the Lyric's Aida through March 25.)—Martina Sheehan