Academic Camps | 2011
NOTE: Also check out General Interest Camps, Arts Camps and Sports Camps. Our favorite Midwest overnight camps are here. ...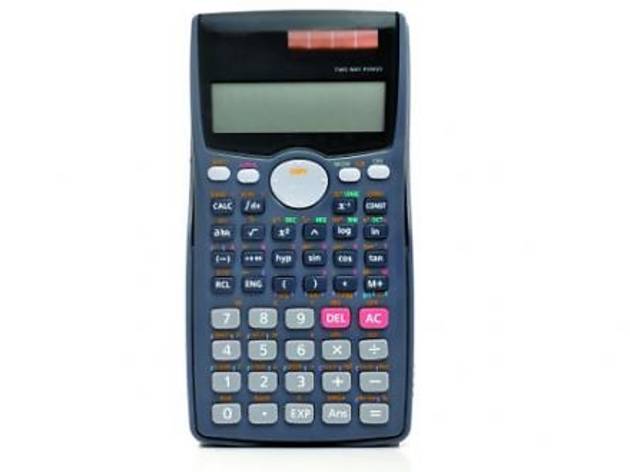 NOTE: Also check out General Interest Camps, Arts Camps and Sports Camps. Our favorite Midwest overnight camps are here.
Did we miss a camp? Let us know by sending an e-mail to kids@timeoutchicago.com and we'll add it to our listings.
Adler Planetarium Camps Budding scientists will learn about the sun, solar system and the technology used on shuttles with hands-on activities. If you don't have a wee astronaut on your hands, Adler Planetarium offers a technology camp, where mini techies will design, build and program their own robot. Adler Planetarium, 1300 S Lake Shore Dr (312-322-0329). Jun 20–Aug 5, Mon–Fri, 9am–3pm. Two-day session $125–$150, one-week session $255–$285. Ages 5–13.
Alliance Française Chez Kids Academy Your little monsieur or mademoiselle will say oui oui to all things French at this language-immersion camp through arts and crafts, games, cooking and more. As a part of the Children's Center division of the Alliance Française, the Chez Kids Academy's six-week camp is taught by instructors who specialize in early- childhood French as a second language. Alliance Francaise, 810 N Dearborn St (312-337-1070). Jun 13–Jul 29, Mon–Fri 9am–4pm. $330–$2,020. Ages 6–13.
Camp Chicago Botanic Garden Children soak up science, art and nature knowledge in the natural surroundings of the garden through a variety of hands-on activities, such as planting an herb garden, solving a CSI-like mystery using forensics, conducting studies in a wetland habitat and creating strange potions through the use of chemistry. Chicago Botanic Garden, 1000 Lake-Cook Rd, Glencoe (847-835-5440). Jun 13–Aug 12, Mon–Fri, hours vary. One-week session $64–$380, depending on length of day and membership. Ages 2–15.
Camp Invention Through its Spark, Discover and Create programs, the national Camp Invention endeavors to make ordinary skills like problem solving "fresh, fun and exciting" for its young participants. Visit website for locations. Dates, times, prices and ages vary.
Center for the Gifted Every kid is gifted in his or her own way (seriously!), but these camps require off-the-charts performance (95th percentile and up) on achievement tests. Camps throughout Chicagoland focus on brainiac topics like roller-coaster physics, robotics, chess and archaeology. Locations throughout Chicagoland (847-901-0173). Jun 20–Jul 29. Times and pricing vary. Prekindergarten to 12th grade.
Chicago Grammar School Each week of camp revolves around a different theme—think Constantine's Rome, China, Byzantine and the Vikings. (Little campers experience wee riffs on the same categories.)But while CGS's summer program allows academic enrichment programs for kids looking to advance in reading, writing and math, the summer isn't all about arithmetic and cursive. Sports camp and creative projects encourage kids to use their energy and imagination to learn visual-arts skills, or romp about during outdoor sports. 900 N Franklin St (312-944-5600). Dates, times and prices TBD. Kindergarten to 6th grade.
Chicago Filmmakers Digital Movie Making Youth Summer Camp Mini movie buffs explore every aspect of filmmaking, including storyboarding, digital filming, lighting, sound and editing. Children work in groups to develop several film projects. Campers can submit their work to youth-related film festivals. Chicago Filmmakers, 5243 N Clark St (773-293-1447). Jun 21–Aug 20, depending on camper's age. Mon–Fri, 10am–3pm, extended hours available for an additional fee. $450–$475. Ages 10 –16.
Destination ImagiNation Accept the Challenge Camp Brainiacs will love immersing themselves in problem solving this summer—and parents will dig the activities designed to help kids grow in the area of teamwork. Quest Academy, 500 N Benton St, Palatine (847-682-4093). Jun 13–24, 8:30am–12:30pm. One-week session $200. Ages 7–14.
Digital Media Camp at University of Chicago Tech-savvy kids and teens apply cutting-edge computer and technology techniques in courses such as 3-D gaming and cartoon creation. Kids also develop, film and edit their own movie, and they'll bring a copy of the finished DVD home. University of Chicago, 5801 S Ellis Ave (866-656-332). Jun 20–Aug 19, Mon–Fri, 9am–5pm. One-week session $600–$1,735 depending on course and camper's age. Ages 6–18.
Field Museum of Natural History Dozin' with the Dinos Explore the land before time with your little one at this exciting and hands-on overnight camp. After an evening of dino-themed workshops, you and Junior can unroll your sleeping bag at your favorite exhibit. The Field Museum, 1400 S Lake Shore Dr (312-665-7400). Jun 10, more dates TBD, 5:45pm–9am. $51–$63 per person, depending on membership. Ages 6–12.
GreenApple Science and Technology With programs available at DePaul University and Loyola University, kids are schooled in science, mathematics, engineering, robotics and more. Campers build robots, machines, castles and models of cities and sports parks. A new program helps kids imagine, design and create their very own amusement park as they learn about the science behind those gravity-defying roller coasters and rides. 1212 S Naper Blvd, suite 119–286, Naperville (877-735-4550). Jun 13–Sept 2. $200–$600. Ages prekindergarten to high school.
iD Gaming Academy This two-week overnight camp at Lake Forest College explores video-game development, including 3-D modeling, game programming and level design. Kids will learn all about creating video games, participate in gaming tournaments and even take a tour of a major game-development studio. Lake Forest College, 555 N Sheridan Rd (888-709- 8324, ext. 1). Jul 3–Jul 29, Sun 6pm–Fri 3:30pm. Two-week overnight session $3,299. Ages 13–18.
iD Tech Camp Kids and teens learn the ins and outs of the hottest computer techniques, such as video-game design, Flash animation, programming and video editing. Northwestern University, 633 Clark St, Evanston (888-709- 8324, ext. 1). Jun 27–Aug 5, times vary. One-week session $799–$899. Ages 7–17 (overnight campers must be at least 10).
Language Stars Children explore languages such as French, Mandarin, Italian, Spanish and German using Language Stars' "Funimmersion" full-immersion method. How do you say, "Tag, you're it!" in Italian? Junior is about to find out. Kids actively build language skills through indoor and outdoor activities—such as cooking, water games and relay races—all completed in the foreign language. Lincoln Park Center, 1741 N Elston Ave (773-772-7877). Dates, times and prices vary. Ages 3–8.
Lycée Français Whether your little guy or gal is fluent or still mastering "un, deux, trois," this immersion-style camp will get 'em up to speed. Language camp programs include lessons in French, German, Mandarin Chinese and Arabic. There are also English reading and writing programs, science camps focusing on robotics and gastromony, and even soccer camps. Oui! 613 W Bittersweet Pl (773-665-0066). Jun 20–Aug 26, Mon–Fri 9am–3pm. $365 per week. Prekindergarten to 12th grade.
Notebaert Nature Museum With themes such as Nature Detectives, City Critters and Wild Waterways, children delve into the topics of nature, art, music, movement and science during these two-week, six-hour camp sessions. Campers also enjoy weekly field trips. Peggy Notebaert Nature Museum, 2430 N Cannon Dr (773-755-5100). ). Jun 27–Aug 19, Mon–Fri 9am–3pm. Two-week session $400–$600 depending on membership and camper's age. Ages 4–10.
Shedd Explorers Summer Camp Tweens and teens explore life deep under the sea by studying the Oceanarium. Campers learn about the changing climate and its effect on the ocean's animals and ecosystems, and even humans. Shedd Aquarium, 1200 S Lake Shore Dr (312-692-3206). Dates vary, depending on camp. Mon–Fri 9am–3pm. One-week session $265–$295. Ages 11–14.