Alternative medicine for kids
Local families are finding powerful healing options beyond the pharmacy.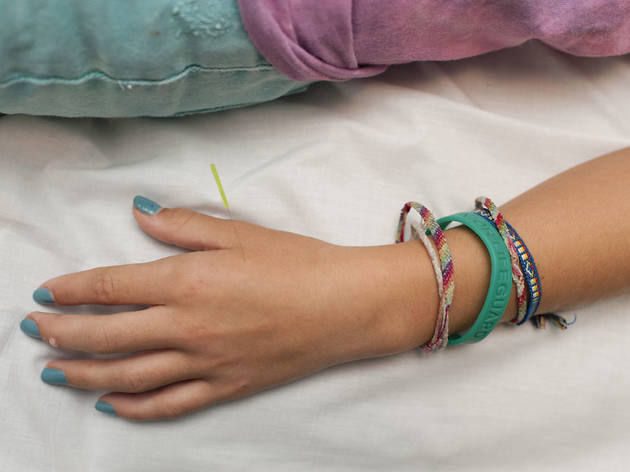 1/4
Photograph: Nicole Radja
Mattie recieves acupuncture treatment at The Nest, 4650 N Rockwell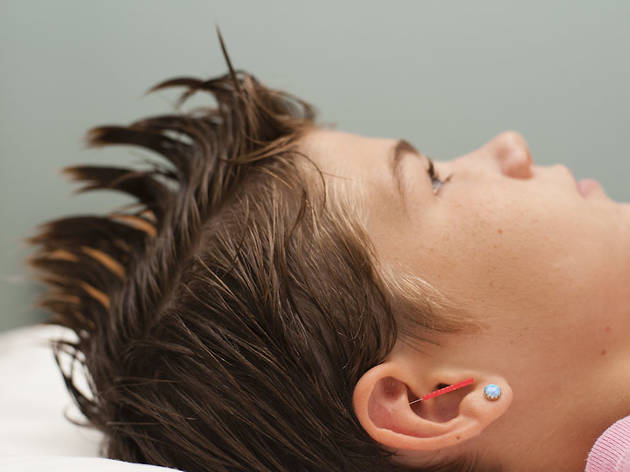 2/4
Photograph: Nicole Radja
Mattie recieves acupuncture treatment at The Nest, 4650 N Rockwell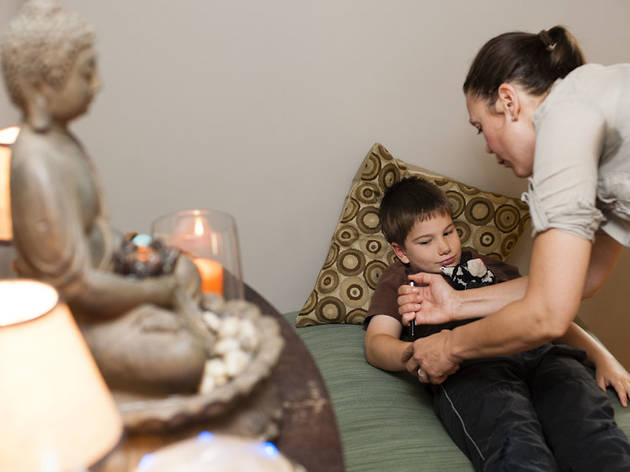 3/4
Photograph: Nicole Radja
Max recieves tapper treatment by Sae Mickelson at The Nest, 4650 N Rockwell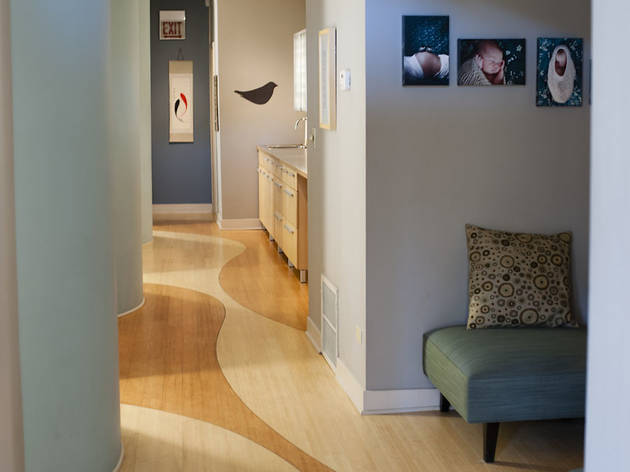 4/4
Photograph: Nicole Radja
Interior of The Nest, 4650 N Rockwell
After he scored far below the growth curve—again—for his age group at his 24-month checkup, Evan Glass's doctor prescribed a feeding tube. "We were already putting powders in everything, and giving him so much dairy to increase his calories…I'd had enough," says his mom, Jeremy Glass, of Arlington Heights. On a recommendation, she took Evan to acupuncture sessions twice a month at The Nest in Lincoln Square, which treats adults and children with an array of complementary alternative medicine (CAM) modalities, including Chinese herbs and cupping.
Now four years old, Evan is still small for his age, but his weight has steadily increased without a feeding tube. A prominent blue vein running down his forehead and dark under-eye circles—what Evan's practitioner called physical manifestations of his "weak vitality"—have disappeared.
Research suggests Evan's case isn't unique: Children, like adults, can benefit from complementary therapies. A small study at Rush University Medical Center found that acupuncture can help alleviate pain and nausea in kids with chronic illnesses. And a recent study of teens in California found that their self-confidence and attitudes improved with regular yoga. The list goes on as holistic treatments become more mainstream: From babies with colic to teens with sports injuries or migraines, kids are seeking healing help from modalities like massage, yoga, herbs, chiropractic care and more.
Although data on how many children use CAM is limited, the most recent survey by the National Center for Complementary and Alternative Medicine revealed that almost 12 percent of kids have used some form of CAM, and a report by the American Academy of Pediatrics found that 87 percent of pediatricians had been asked about alternative therapies in the three months before the survey. No data is available on Illinois specifically, but at The Nest, the number of child patients has at least doubled since pediatric treatments became available here five years ago.
At Wrigeyville Chiropractic & Massage, Dr. Andrea L. Butt estimates that up to 15 percent of her patients are children—she adjusts kids with an array of ailments, from ear infections to scoliosis and even ADHD. "Up until the mid-teenage years, kids' growth plates are soft and moving, so there's a lot I can do to help them—sometimes even prevent a surgery," says Butt.
While popping joints and acupuncture needles might sound scary, practitioners go to great lengths to nix any ouch or fear factors. Either hair-thin needles or a needle-free device called "the tapper," which makes a clicking sound as it stimulates an acupuncture point, are used in acupuncture sessions. Chiropractors sometimes use a tool called an "activator"—a device that ensures safe, gentle force is applied.
Not everyone's on board though. "I don't think most pediatricians are there yet with supporting acupuncture," says Jennifer Paschen, founder of The Nest. "They don't understand it or care to understand it." What everyone agrees on: Talk to your child's doctor before you begin complementary modalities. If your physician isn't supportive, consider consulting with another doctor who's more open to holistic therapies.
Since starting acupuncture, the Glass family has also worked gluten-free foods into their diet and dabbled in Chinese herbs, all with the support of their pediatrician. And Jeremy began taking her second son, Reese, for post-vaccination acupuncture when he was just four months old. "My family's experience has convinced me there's no reason not to try an alternative therapy," says Glass. "It's not a pill, it's not a shot…it's natural. And it works."