Big Island vacations for families
Budget deals make Hawaii a great summer option.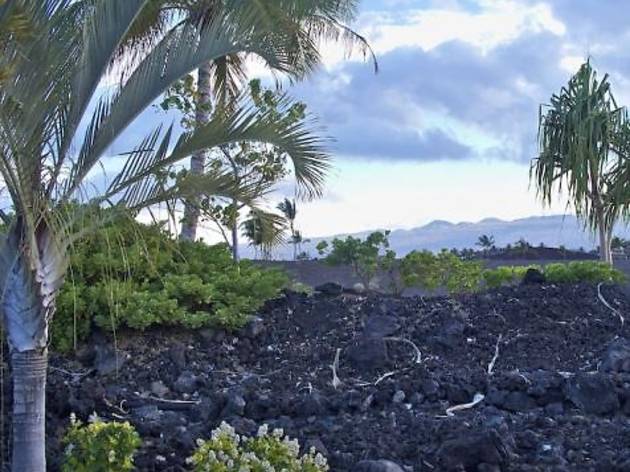 1/5
Photo: Amy Carr
Lava rock on the Big Island of Hawaii.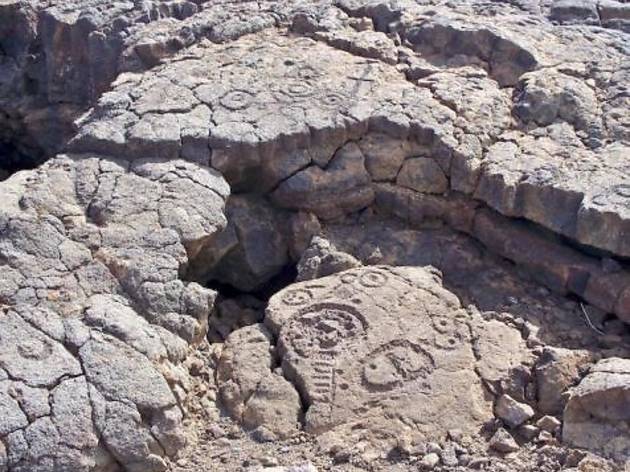 2/5
Photo: Amy Carr
Go on a petroglyph (lava rock carvings) hike on the Kona side of the Big Island.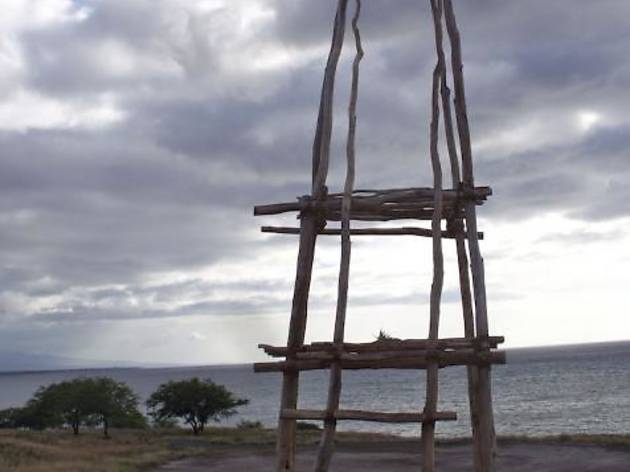 3/5
Photo: Amy Carr
Pu ukohol Heiau National Historic Park was built as a place of worship by King Kamehameha in 1790.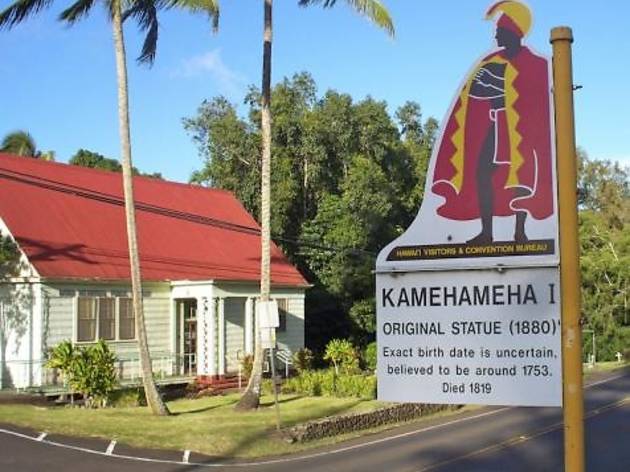 4/5
Photo: Amy Carr
Take a drive along the Kona coast to see the King Kamehameha I statue.
5/5
Photo: Amy Carr
Take a drive along the Kona coast to see the King Kamehameha I statue.
They had me at "Paradise is on sale."
Earlier this year, I met with a representative from the Big Island Visitors Bureau who insisted there's never been a cheaper time for families to visit Hawaii. Indeed, the deals are there if you know where to look—and if you keep in mind that, when you're talking about paradise, the term good deal is relative.
Getting there is likely to be the most expensive part of your trip. Consider package deals like the one being offered by the Sheraton Kona Bay (sheratonkona.com), a family-friendly resort (with its own waterslide!) on the cliffs of Kona. A family of four can stay at the Sheraton in mid-June for five nights, including air, taxes and a car rental for $3,414.
Once there, you can easily spend a fortune, but why? Here are five practically free Big Island highlights—plus one splurge your family will never forget.
1. Walk across an active volcano. The largest of the islands boasts three active volcanoes, and Hawaii Volcanoes National Park offers hiking, views and history you can't find anywhere else. Park admission, good for a week (bargain!), is $10 per car. Skip the expensive tours and instead stop in the visitors' office, where park rangers will customize a tour for you free of charge. Be sure to bring flashlights for the don't-miss hike through the Thurston Lava Tube.
2. Stand-up paddle board on the Pacific. Rent paddle boards at Kona Boys (808-328-1234; konaboys.com) for $25/hour. (Get a coupon for a free second hour online.) The staff will gladly give you a lesson ($75/each for two or more people), but here's what you need to know: Start on your knees, ease your way up, don't lock your knees, and when you fall in shallow areas, fall flat. Coral reef stings.
3. Take an exotic road trip. A complete loop (from the lava rock–covered Kona coast to the tropical rain forests near Hilo and back) takes about eight hours by car. You'll be stopping a lot, so consider doing it over two days. Don't miss: Pololu Valley Lookout on the northern tip of the island; the breathtaking 442-foot waterfall at Akaka Falls State Park ($1 per person); and sleeping sea turtles at Punalu'u Black Sand Beach.
4. Watch majestic mantas. Every night, like clockwork, graceful, giant manta rays (with up to 22-foot spans!) swim to the Sheraton Kona Resort's free viewing area.
5. Try tropical fruits at a farmers' market. Drink from a coconut (ask the vendor to whack it open with a machete), eat super-fresh—and cheap—pineapple, or be daring and try something new, like a spiky rambutan.
The splurge If you invest in only one of the pricier tours available, make it the Captain Zodiac Raft, Snorkel & Dolphin Adventure ($97 adults, kids ages 4–12 $78, captainzodiac.com). This awesome four-hour trip includes dolphin spotting, a wicked-fast boat ride on a Zodiac raft, snorkeling in Kealakekua Bay, snacks and Hawaiian storytelling from a super-cool crew.