Blackstone Bikes' mentorship program steers kids right
The South Side shop offers homework help and mechanic apprenticeships.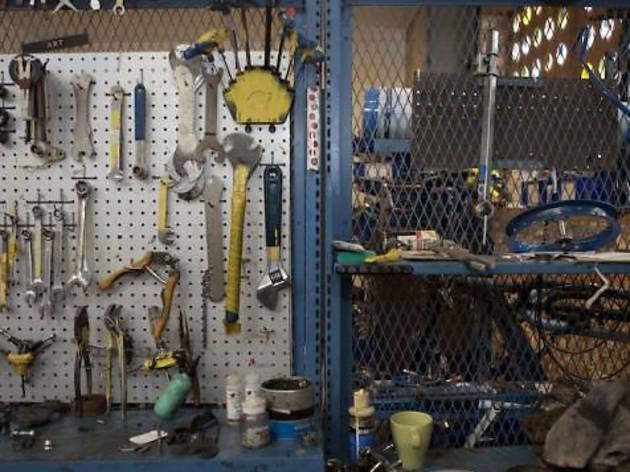 1/14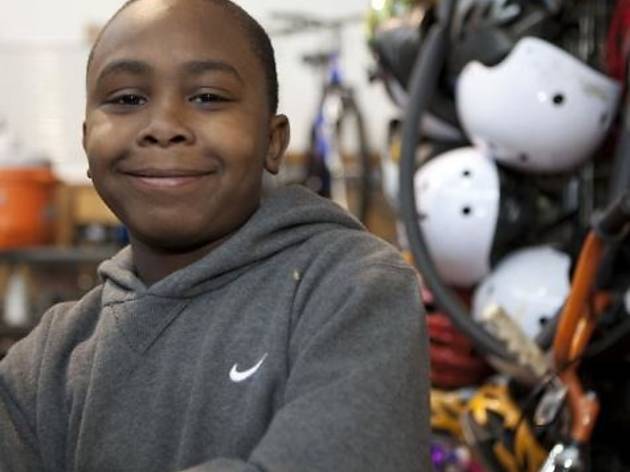 2/14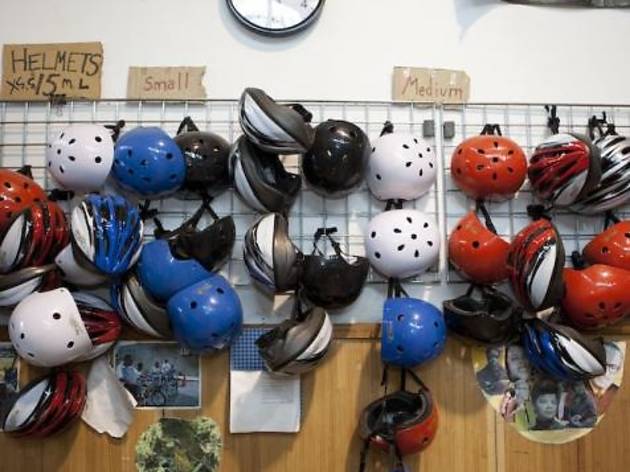 3/14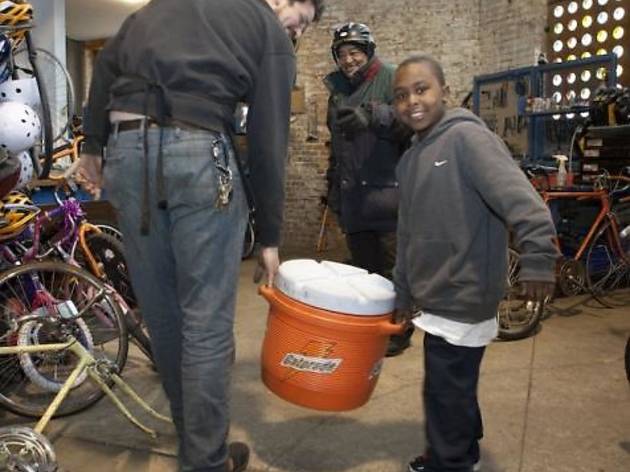 4/14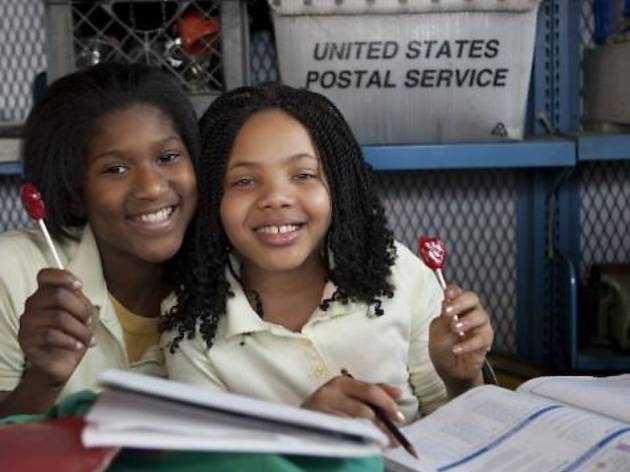 5/14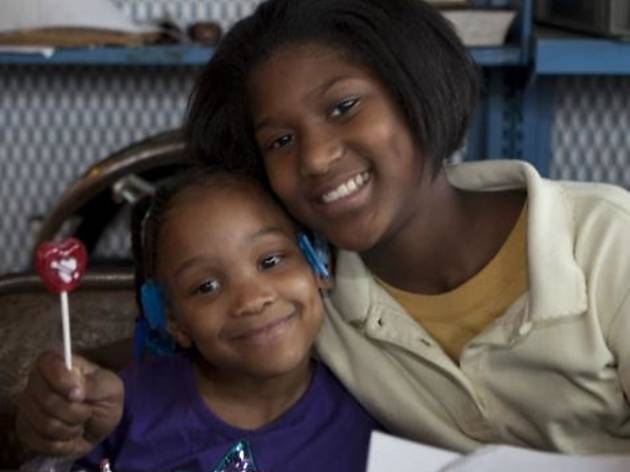 6/14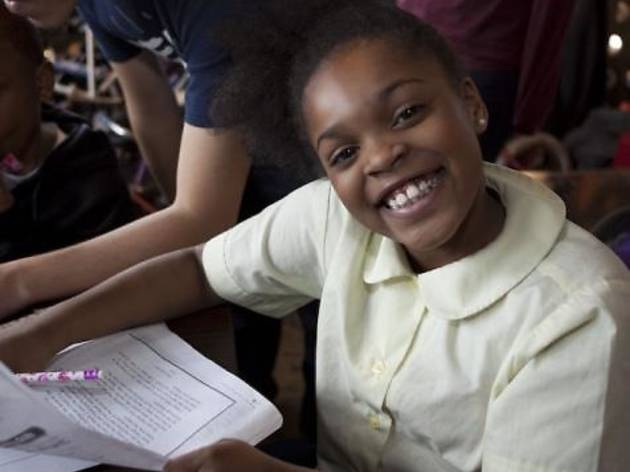 7/14
8/14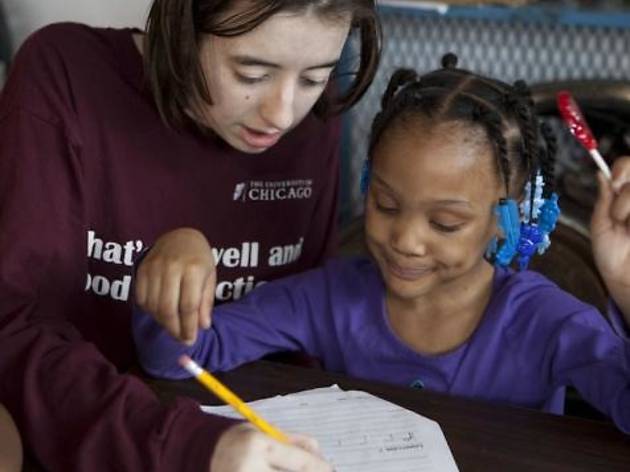 9/14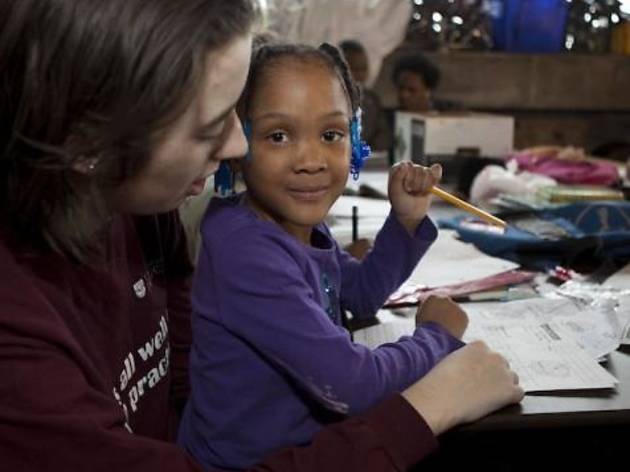 10/14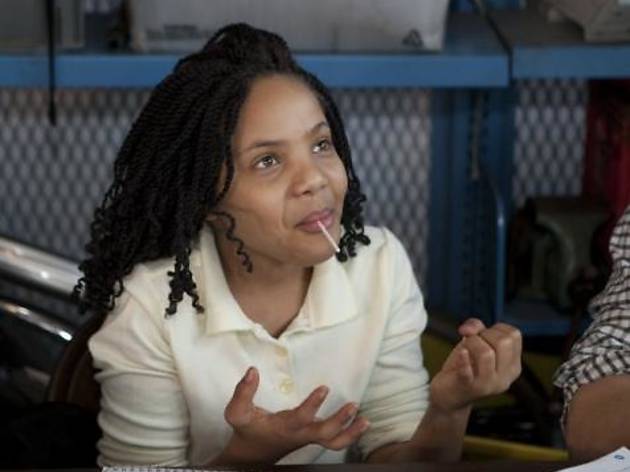 11/14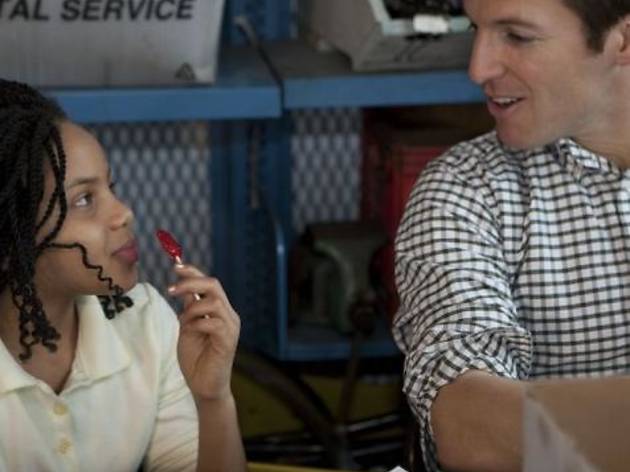 12/14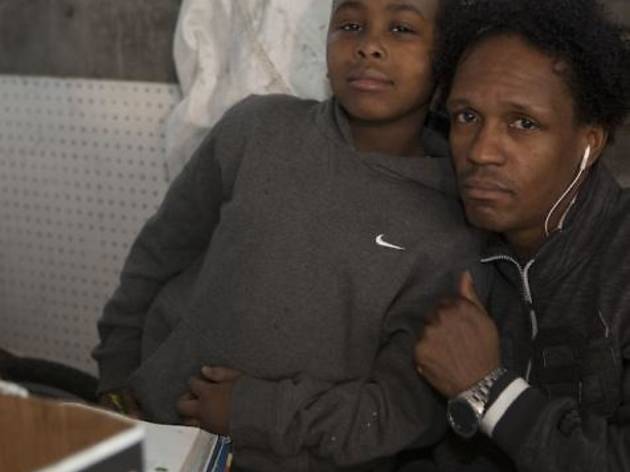 13/14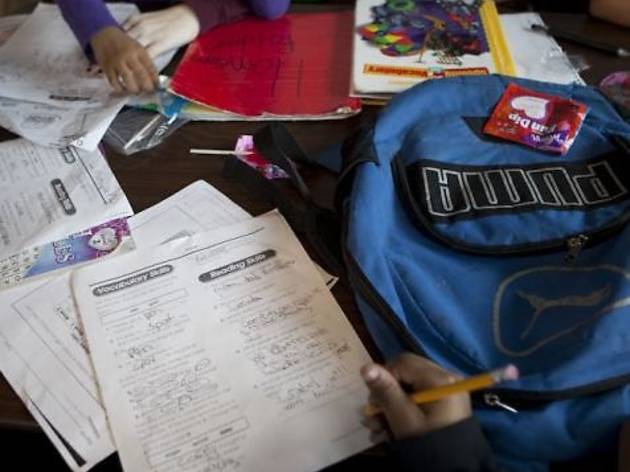 14/14
It seems like a typical day at a bike shop: A woman talks to a mechanic about a tune-up; a guy adjusts a wheel. But then the scene at Blackstone Bicycle Works diverges: An eight-year-old boy appears and helps straighten some spokes, while nearby, two girls practice changing an inner tube. Behind the counter, a junior-high student writes a paper on a computer and a gaggle of kids wanders though, heading to a lounge upstairs to work on homework. Many stop along the way to say hi to Kiba, the shop's friendly, two-year-old dog.

Letting kids help run a store might seem like an atypical setup elsewhere, but at Blackstone Bikes (as it's commonly known), it's business as usual. Driving the shop is a passion for the environment—it specializes in collecting, refurbishing and selling used bikes—and, even more, a commitment to neighborhood outreach. The independent nonprofit's goals include mentoring kids, most of them residents of Woodlawn, an underprivileged neighborhood just south of Hyde Park. From September till June, an after-school program runs five days a week, encouraging students to hang out until 5pm to get help on their homework or learn about bike mechanics (or both). The benefits of the former are obvious; as for the apprentice work, it can earn dedicated kids a free bike.

On this February day, academics are at the forefront. The kids—mostly students from Carnegie Elementary, right around the corner—just got their report cards, and they're showing them off to two of the three guys who form Blackstone's backbone. The results are all over the map: Some kids are pumped about their grades, at least one looks crestfallen, and a few claim not to have their report cards at all.
One of the older kids swings by to talk to "T," Tyjuan Edwards, Blackstone's youth mentor.

"You gotta get better grades than that," Edwards says after checking a report card—equal parts admonition and encouragement, but no shame or scolding. The student promises to do so, then hurries off for a snack (fresh pears today) and some homework time with volunteer tutors (mostly University of Chicago students). As added incentive, the shop will give away a trio of bikes in June, one each to the three kids with the best grades.

Blackstone opened in 1995 as an outgrowth of the Resource Center, another non-profit that promoted re-using and recycling old materials. Kids noticed a lot of junk bikes lying around and wanted to fix them but didn't know how. "The idea grew naturally from that," says shop operations manager Chris Willard. "You can't give bikes away without giving the knowledge to fix them."

The homework program came later—after Edwards joined the team in 2008. Two years later, they expanded their summer program to include free breakfast for the kids.

Today, Blackstone annually serves close to 200 children. Willard explains that "most of the kids live in this general area," although some travel quite a distance. One mechanic-in-training attends a charter school about four miles away in Englewood. "If it's fair weather, then he'll bike," Willard says. If not, he takes the CTA. Either way, "Fridays and Saturdays, he'll be here."

That's a regular commitment not everyone makes, but the kids all have the same opportunity—the promising carrot of earning a bike. Once registered by a parent or guardian, kids can log hours to master various skills; as their competency increases, they earn a new color of apron—from green to red to purple, then finally to black, which signifies the student can help any customer. And it's not just learning how to grease a chain or repair a brake. The dedicated apprentices learn many facets of business literacy.

"It all fits into the mission," says Willard, 28, who grew up in Hyde Park and now lives in Little Village. Part of an umbrella agency called the Experimental Station, Blackstone aims "to integrate kids age 8–18 into the shop and teach them job skills," Willard continues. "There's a huge range of things they can pick up here: basics of banking, managing funds. The kids can come in and work, and with 25 hours of credit, they can trade that in for a bike."

That's a goal that 13-year-old Toni Taylor hopes to achieve some day. Not yet a junior mechanic, the seventh-grader plays basketball and runs cross country. But cycling, so far, has eluded her. "The funny thing is, I can fix a flat but I can't ride a bike," Taylor admits. "My older sister's bike broke, so nobody could teach me how to ride."

She says she's not afraid of falling while she learns. "It's fun to get banged up," she grins. Still, "I think it's gonna take a little while," she says.

Edwards interjects. "You know what I think?" he asks. "I think, at the most, it'll take you two days if you really try. Once you get the balance, you'll be gone, and we'll be yelling, 'Come back, Tooniiiiii!' "

Shop for a bike and support the program at Blackstone Bicycle Works, 6100 S Blackstone Ave (773-241-5458, experimentalstation.org/blackstone-bikes).