Cool places to go with your tween
Trust us: Your tween will want to hang out with you at these spots.
1/6
Ignite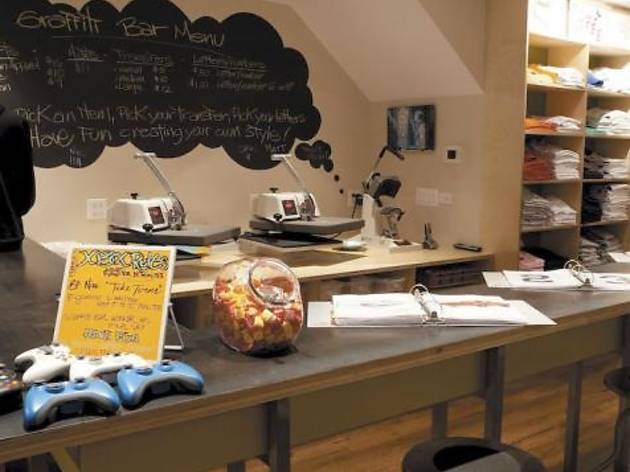 2/6
Frankie's on the Park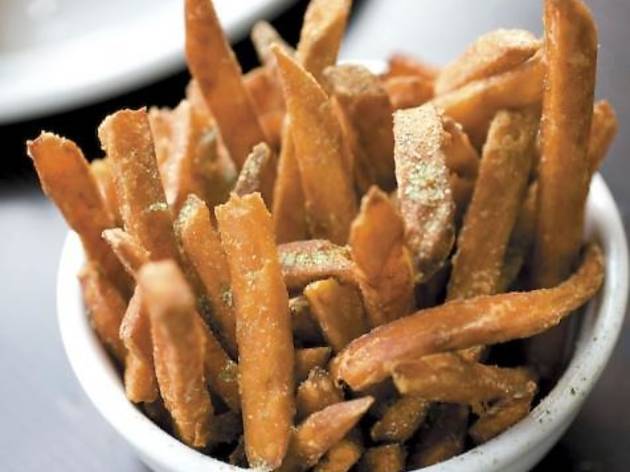 3/6
Sweet potato fries at Native Foods Photo: Martha Williams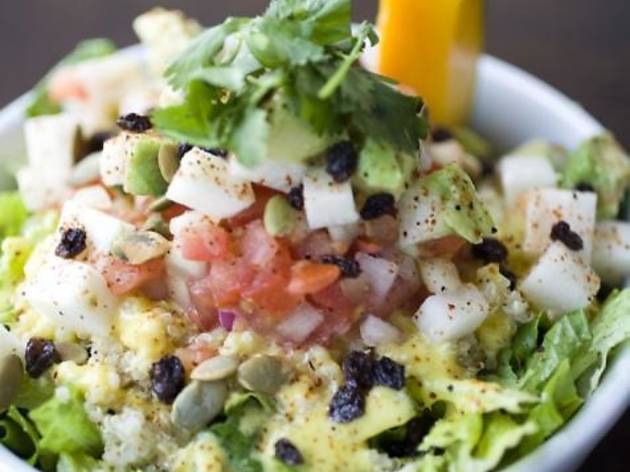 4/6
Ensalada Azteca Salad at Native Foods Photo: Martha Williams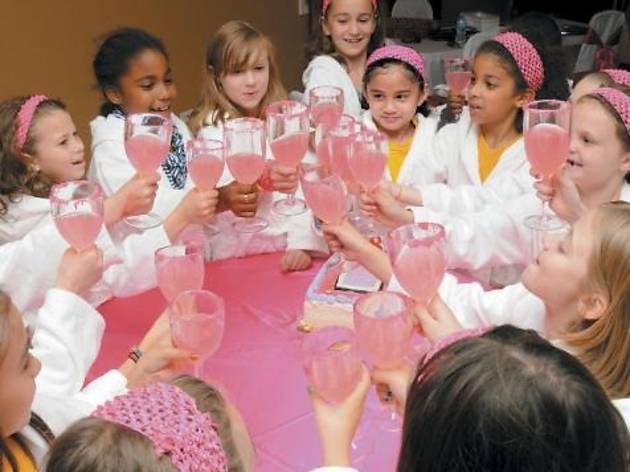 5/6
Spotlight on 3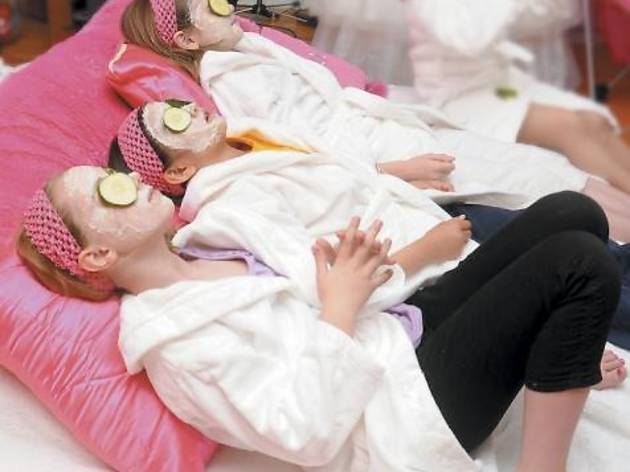 6/6
Spotlight on 3
CHILL
Gamers will freak for Ignite Network (3171 N Clybourn Ave, 773-404-7033), a gaming lounge with enough PC, Xbox 360 and PS3 games to make their thumbs numb for a month. Try out the newest games or play old favorites for $5/hour or $12 for three hours. A bar sells smoothies, coffee and snacks.
Tweens will feel all grown up when you get them their own lane at swanky 10pin Bowling Lounge (330 N State St, 312-644-0300), where they can chillax on sofas and watch big-screen TVs between turns.The menu includeskid-friendly indulgences including mini cheeseburgers, servings of milk and cookies, and s'mores.
SHOP
At Frankie's on the Park (2322 N Clark St, 773-248-0400), kids can visit the store's Graffiti Bar to customize clothes with iron-on transfers and airbrush designs, or just chill out with the store's Xbox and big-screen TVs while you browse.
If T-shirts are part of the daily uniform, take them to Threadless (3011 N Broadway, 773-525-8640), where the tees run the gamut from adorable unicorns to ironic sayings. The newest designs are put out on Fridays, three days before they go up on the company's website. Threadless is also testing out vending machines (how cool is that?) in four Chicago-area locations: a Dominick's at 2550 N Clybourn Ave, a Jewel at 2940 N Ashland Ave, Yorktown Mall in Lombard and Woodfield Mall in Schaumburg.
Your tween doesn't need any of the collectible vinyl figures and plush toys that fill the shelves at Rotofugi (2780 N Lincoln Ave, 773-868-3308). But it's almost impossible to leave this gallery/shop without taking (at least) one of the colorful little creatures, from familiar brands like Kidrobot and Ninjatown, home.
EAT
Take the whole gang to Piece Brewery & Pizzeria (1927 W North Ave, 773-772-4422) for New Haven–style thin-crust pizza. Try the bacon-and-clam white 'za (tell your kids what it is after they say they love it), and let the underagers wash it down with fresh-tapped root beer while the grown-ups enjoy one of the award-winning, small-batch beers made here.
Sneak in a science lesson by treating them to ice cream created before their eyes in a poof of liquid nitrogen at iCream (1537 N Milwaukee Ave, 773-342-2834), where you customize treats with dozens of flavors, colors and mix-ins.
If your tween is trying vegetarianism or veganism, try Urban Vegan (1605 W Montrose Ave, 773-404-1109), a café specializing in Thai food prepared sans meat and dairy, or check out California import Native Foods Cafe (1023 W Belmont Ave, 773-549-4904, and other locations). Both have menus that won't freak out the carnivore kids.
LEARN
Budding foodies can hone their chef skills with a cooking class at Le Titi de Paris (1015 W Dundee Rd, Arlington Heights; 847-506-0222), where French-themed lessons for 8- to 14-year-olds are offered one Sunday a month and include two hours in the kitchen plus a three-course lunch ($45).
The family workshops at Lillstreet Art Center (4401 N Ravenswood Ave,773-769- 4226) give you a chance to bond while getting creative. Make original glass pieces at a one-hour Family Fusing class offered on February 12 and March 18 ($35).