Create a comfortable space for kids to do homework
Help your kid tackle the task at hand with a clearly-defined space.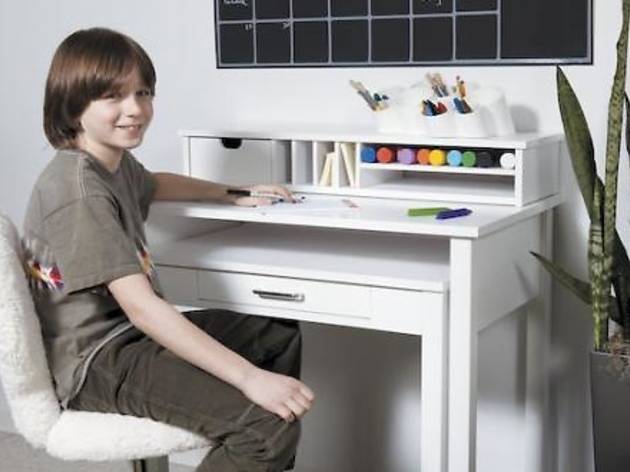 1/6
Kids homework station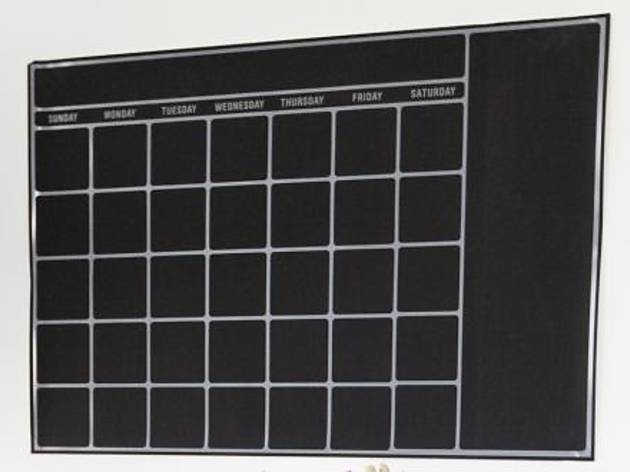 2/6
Black and white and read all overThis peel-and-stick wall decal is easy to mount and remove, and the washable surface offers a fun way for kids to keep track of project due dates and upcoming tests. Chalk calendar wall decal, $59 at PBteen (2111 N Clybourn Ave, 773-525-8349).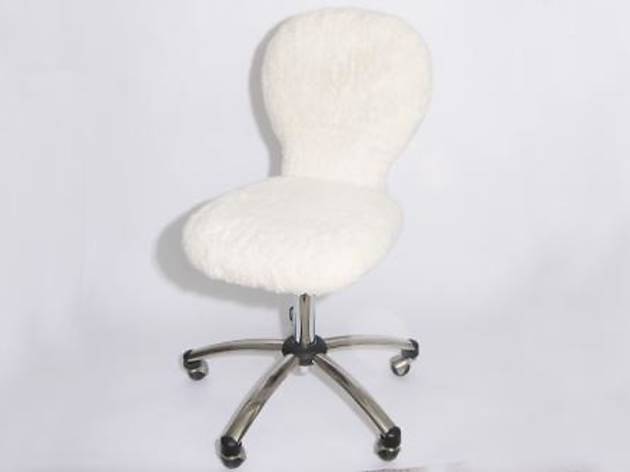 3/6
Priority seating"You can use any chair," Soler says. "But this one has a specific function: When you are here, you're at work." Wheels make it easy to move this from desk to table, and the fun "sherpa" upholstery is comfortable and inviting. Upholstered desk task chair, $179 atPottery Barn Kids (2111 N Clybourn Ave, 773-525-8349, and other locations).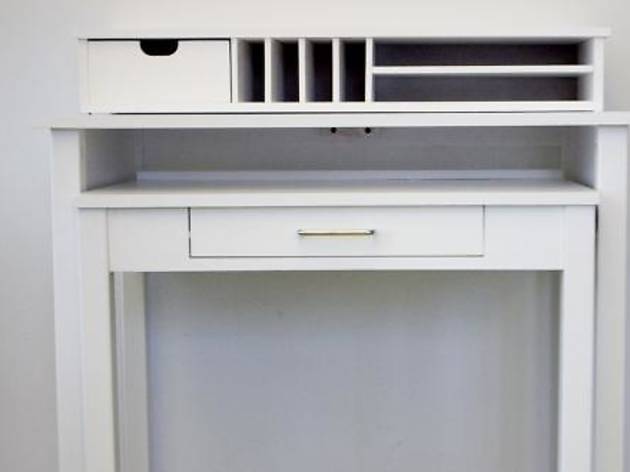 4/6
Desk duty This two-piece desk is perfect for adding extra space as needed in busy areas, with a bottom section that rolls out for extra work space. Kids can use it as a homework station, while grown-ups can also use it to do paperwork and stash clutter. "At the end of the day you can pack it up and it's not having a huge imprint in your home," Soler says. White roll-out desk, $299 at the Container Store (908 W North Ave, 312-654-8450, and other locations).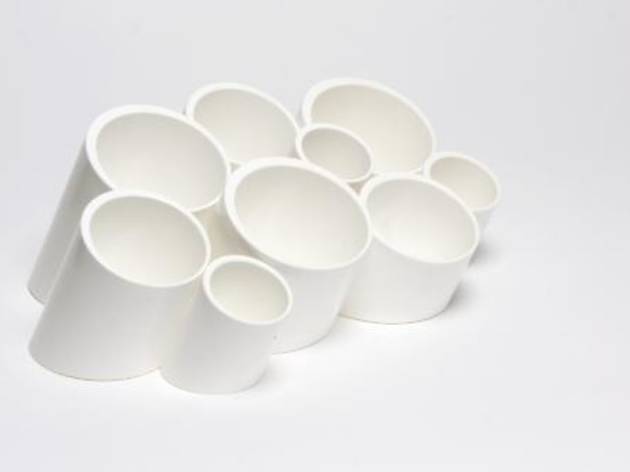 5/6
Everything in its placeStore scissors, glue sticks, pens and crayons in these plastic cylindrical storage containers that mount on the wall or stylishly occupy a desk or countertop. The cups make taming miscellaneous craft clutter easy while keeping items at hand. Plus, Soler says, the cool design coordinates well with an adult aesthetic. Cubby cups (also available in blue and orange), $25 at Land of Nod (2171 Northbrook Ct, Northbrook, 847-291-9902, and other locations).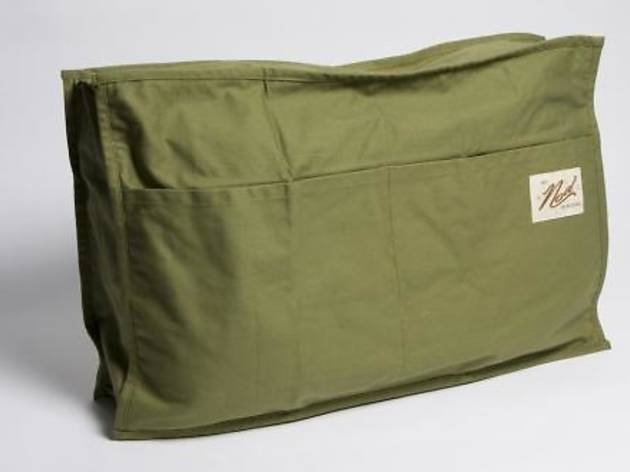 6/6
Soften the blowNo matter how inviting a space you create, the reality is kids will likely do at least some homework on the couch. This study pillow has pockets for books and other homework materials built in. A simple organizing solution like this can go a long way in the battle against clutter, Soler says. "It's going to help you feel saner." A washable cover gives it extra longevity. Lean on Me study pillow, $39 at Land of Nod (2171 Northbrook Ct, Northbrook, 847-291-9902, and other locations).
Sarah Soler, a principal at Plank Interiors in Lincoln Square, says it's important for kids to have clearly defined space when it comes to important tasks like homework. "If there's a place they can go that's free of clutter, then they are able to focus and do the task at hand," she says.
To carve out a study space in tight quarters, Soler recommends using parts of common areas like the kitchen or dining room—places where you can multitask while supervising kids' progress—by adding a few pieces of furniture and office accessories that are simple, functional and flexible enough to meet both your kids' needs and your own.