Creating a stylish and functional multipurpose room
Three local experts offer advice for creating a shared space with personality.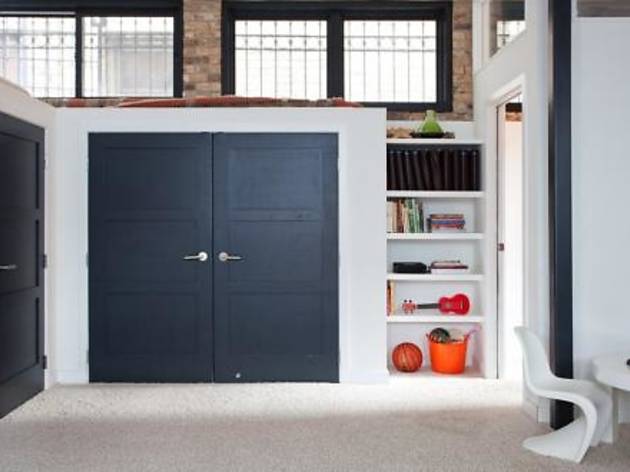 1/5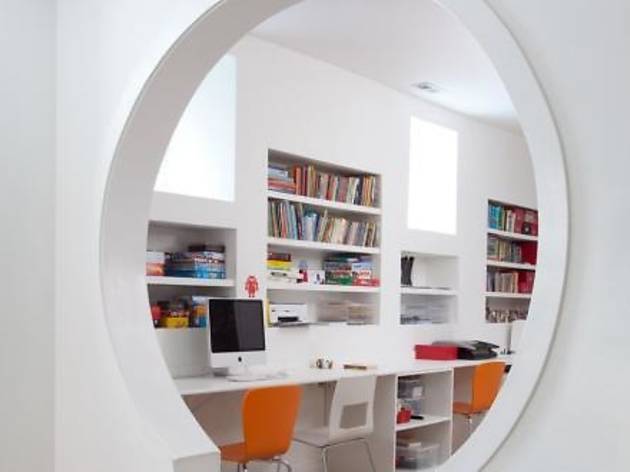 2/5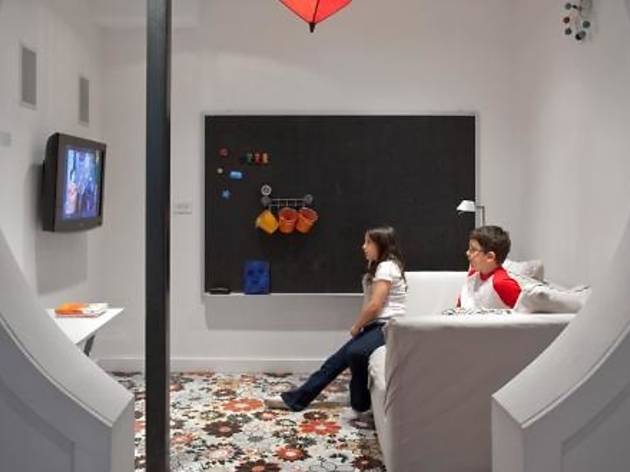 3/5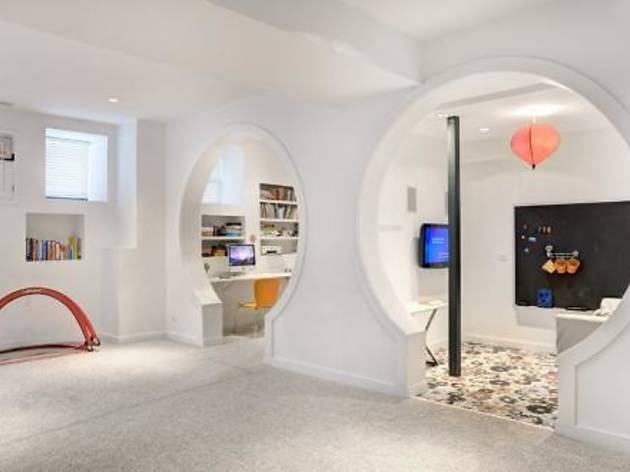 4/5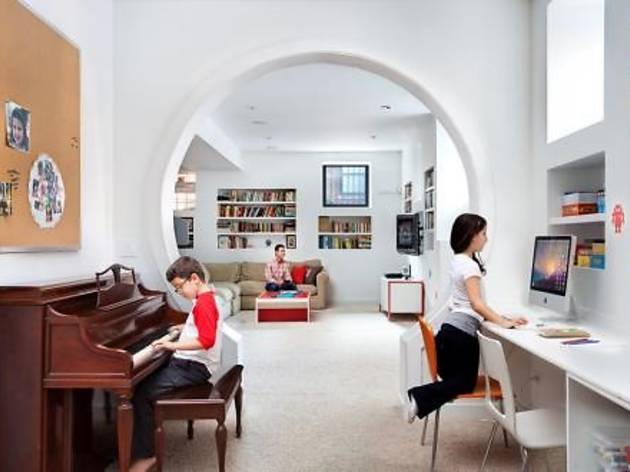 5/5
What do you do with a problem like the great room? Or are we talking about the playroom? Or perhaps the family room? Not even one name can capture this multipurpose space that's a necessity for every family. While this room plays different roles in different households, it's likely to be some combination of play space, media center, home office, arts and crafts station, and home gym.
Holding down so many jobs at once gets to the heart of the biggest challenge in designing an attractive, functional space: How do you tame the chaos to create a room that's coherent but still shows some personality? For answers, we turned to three local experts: interior architect Meg Caswell, winner of HGTV Design Star season six and host of HGTV's Great Rooms; architect Julie Fisher of the West Loop's fcStudio Inc., who designs both exteriors and interiors; and organizer Susan Fleischman of Clutterfree in River North.
Think minimal and multi-functional
Fisher recommends adding casters to pieces that are not on wheels, and using poufs, beanbags and small tables with legs that slide under the edge of the sofa. Steer clear of traditional coffee tables, especially if your kids play video games that require them to move around in front of the TV, she adds.
Stay neutral
To make a space look less chaotic, Fisher suggests emphasizing neutral hues such as gray, then adding small pops of color. Also choose easily changeable decor options, such as a chalkboard wall (switch the graphics and it can appeal to adults) and removable wall decals.
Avoid a "mishmash" look
First, identify the circulation pattern and your focal point, then place your main furniture accordingly, Caswell says. In a family room, the television is the most common focal point, so the sofa needs to be across from it. Additional seating should be on wheels so you can move it out of the way for playtime, or station it across from a sofa for when people want to sit and talk.
Fleischman likes to establish dedicated zones, which also helps create places to stash stuff associated with each activity nearby: You don't want the art supplies in a cabinet across the room from the easel. One way to define zones is by using different colors or patterns in your carpet, Caswell says, which is easily accomplished by installing carpet tiles from a company such as FLOR(1873 N Clybourn Ave, 773-325-0201). She recommends using wall art to link different zones through the room. One idea: Frame a group of 36" x 48" pieces of fabric or wallpaper, positioning them around the room. Or use framed family photos—give them a quirky twist by cutting bubble quotes from construction paper and attaching to the glass with putty.
Canned lighting provides a seamless look throughout a large space, but Caswell suggests also adding ambient and decorative lighting at different levels—perhaps a chandelier in the center of the room and floor lamps next to the sofa—to create visual texture.
Exercise discretion
It's no easy feat to hide an elliptical machine or treadmill. Add a decorative screen to shield the equipment from view or install sliding doors, suggests Fleischman, who has worked with the Door Company to create sliding partitions suspended on tracks. Caswell has commissioned Chicago Router Works to build custom partitions with a tree or other design cut into them. They are then mounted into the floor and ceiling to create a half wall. For smaller equipment like exercise balls and free weights, a storage bench works as a good concealer.
Tuck away technology
Audiovisual components, printers, wires and cables should all be out of view. "Use technology to hide some of the stuff so your space isn't as cluttered," advises Fisher. A remote eye, also known as a remote extender, lets you tuck components into a closet or behind a cabinet, and wireless technology means you can do the same with printers (Amazon.com sells the popular Next Generation Remote Control Extender for $40). Opt for a laptop instead of a desktop computer if possible so it can be put out of sight when not in use, and maximize vertical space over the desk area by installing shelving, Fleischman adds. She often uses solid elfa shelves (available at containerstore.com) for this purpose because they give the effect of built-ins at a lower price.
The great room in the Lincoln Park home of Realtor Leslie Glazier is the stuff of envy. When the Glazier family gutted a three-flat and created this basement great room in 2007, their kids were 3, 4, 12 and 15. They've evolved the space as the needs of their kids have changed, but they've also kept a wide-open area for nightly soccer matches. (You can start hating them now.)