Director Chris Wedge makes an Epic movie
The Blue Sky studios cofounder talks about Leaf Men, Ice Ages and Oscars.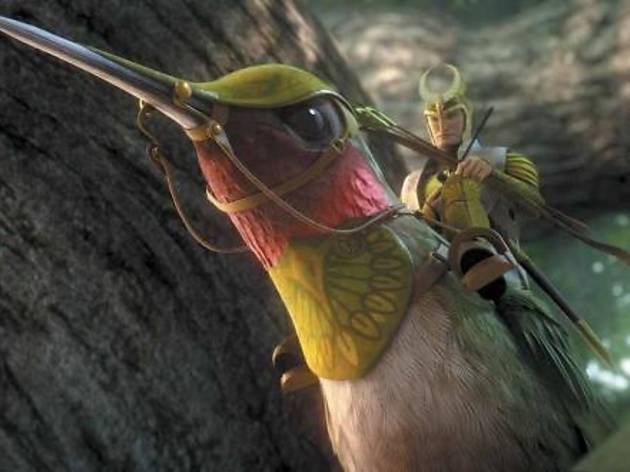 1/4
Photo: courtesy Blue Sky Studios
Epic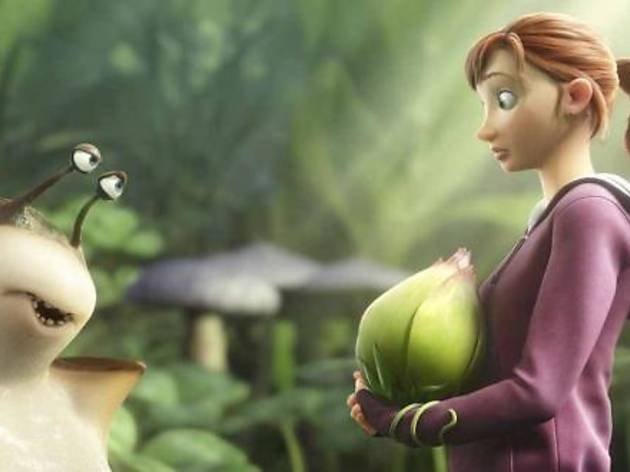 2/4
Photo: courtesy Blue Sky Studios
Epic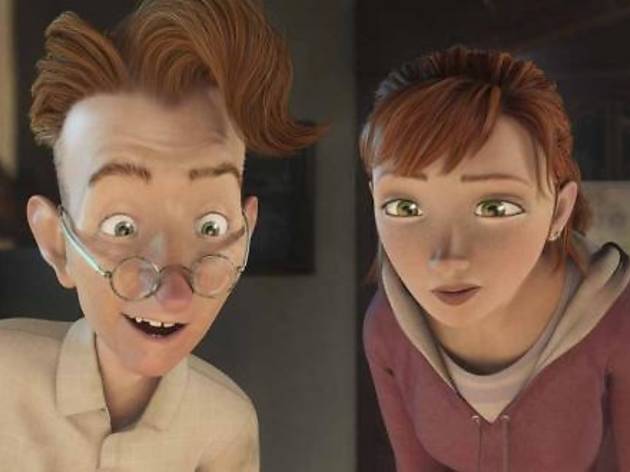 3/4
Photo: courtesy Blue Sky Studios
Epic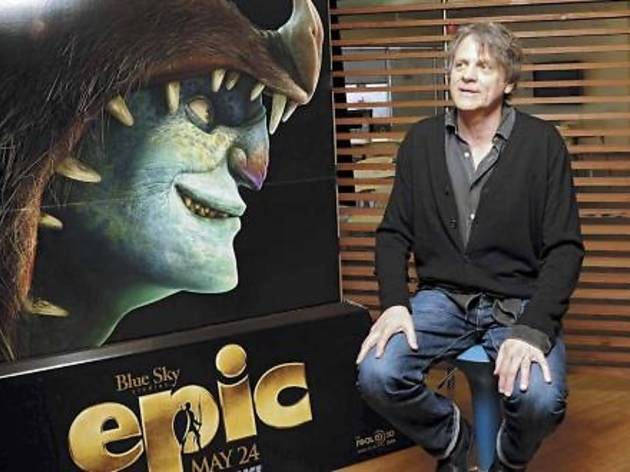 4/4
Photo: Jamie Midgley
Academy Award-winning animator and Epic director Chris Wedge
You probably don't know his name, but you surely know his characters: Chris Wedge directed Ice Age in 2002, bringing into the world a comedic cast of mismatched prehistoric mammals in one of the most successful animated franchises ever. It spawned three sequels, plus several Oscar-nominated shorts starring the movie's breakout star—the hilariously acorn-obsessed, mishap-prone rodent, Scrat—whose grunts, squeals and shrieks come alive thanks to Wedge's own voice.
Now the director and New York resident is about to cross the finish line with Epic, the latest feature from his animation studio Blue Sky (which functions under the aegis of 20th Century Fox). Coming May 24, this action-adventure film follows one family's discovery about a battle between good and evil in the forest, embodied by the Leaf Men, who are champions of the green, and the wicked Boggans, who fight for rot.
In late February, a few days after Wedge oversaw the recording of the film's score with composer Danny Elfman, we chatted on the phone—about Epic, the value of a golden trophy and a certain atavistic squirrel.
What appealed to you about the story that became Epic?
Every time I start a new animated project, I start with a place or a look. The place for Epic is the forest, where things could be happening that you don't see. I started working on the idea with [Oscar-winning animator] William Joyce over a decade ago. Bill and I were fairly new but fast friends then. We had looked at some Victorian faerie paintings of tiny civilizations in the woods. They're very detailed. They depict ceremonies and parties, weddings and coronations, and funerals—the funeral of a sparrow—and I thought this was a very compelling place to go.
The story didn't come from Bill's book [The Leaf Men and the Brave Good Bugs], but the notion that these warriors could be living in the woods came from the book. We created a big, sweeping epic tale of this struggle between the forces of life and of decay. The Leaf Men protect the life of the forest; they're little samurai, two inches tall, who ride on hummingbirds and fight the bad guys, called Boggans, who ride on bats.
What makes it a good family film?
The movie represents an evolution in our filmmaking at Blue Sky, both creatively and technically. Creatively, it takes the fun character-comedy that we have in all our films, but moves it into the realm of sweeping action-adventure. There's also another story built into this: the story of a daughter, Mary Katherine, who comes home to reconnect with her father, whom everyone thinks is crazy because he knows what's going on in the woods.
Given the setting, is there a pro-environment message?
It's not blatantly environmental. I wasn't interested in telling a story about these poor creatures who live in the woods and the humans are coming with bulldozers. That's not it. If there's a message, it's about connections. The Leaf Men have a motto: Many leaves, one tree. We seem like individuals, but we're all connected.
Regarding the Oscars, people love to complain about the shorts categories because the show is too long. But how important is Best Animated Short in your industry?
It is, without question, a stepping stone to larger things, if that's what you're after. For eight years, on nights and weekends, I worked on my short film, "Bunny" [which won in 1999] , and when we were finished, I really felt like I'd made something without compromise. People can see that you're serious, and if they think you're talented, they'll give you a shot. I can, without question, credit my short-film win for the green light for Ice Age.
Do you take special pride in being Scrat's daddy?
I could take credit for that—although I never take all the credit, because everything we do is a collaboration here. To be honest, he was never meant to be anything more than a hapless character in the first Ice Age. In fact, he was squished at the end of his sequence, and that was the last indignity. But after screening it, people demanded more.
Is the lucrative box office of the films a satisfying mark of success?
I guess it has to be, right? As Ice Age has evolved over the past 12 years, it's the international reaction that's the most exciting thing. The franchise crosses borders easily. No one feels as though it comes from a foreign place. We dub all the voices with local talent, in many languages, and it gives people the opportunity to experience it as their own folk tale. The comedy seems to span cultures—that's the gratifying thing.
You dub every voice but Scrat's?
Yes, I think I'm the only one who can speak every language on Earth.
---
Featuring the voices of Beyoncé Knowles, Josh Hutcherson and Christoph Waltz, Epic opens May 24.