Even more summer camps for 2011
Summer camps options for every Chicago kid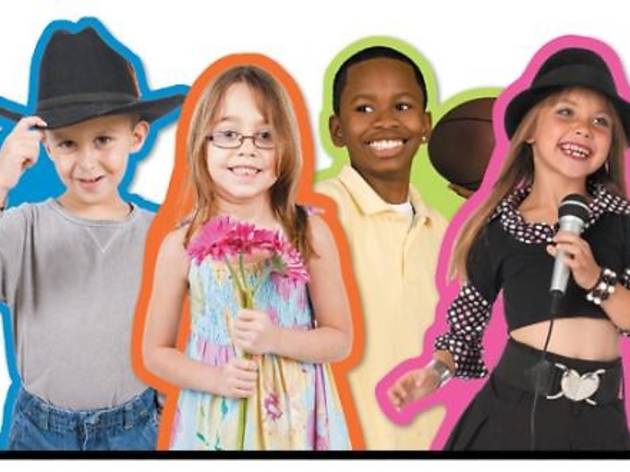 In our most recent issue of Time Out Chicago Kids, we listed more than 100 summer camp options throughout Chicagoland. But we regularly discover awesome new camps—here's a sampling to whet your appetite. And be sure to check out our comprehensive camp list.
For city slickers dreaming of home on the range…Hidden Knoll Farm Summer Camp
Equestrian delights are front and center on the green grounds of Hidden Knoll Farm, about an hour north of Chicago. Each day of camp includes horse instruction, lessons in care and grooming of the animals and their tools, an education in horse anatomy and riding disciplines, and—of course—a horse ride. Arts and crafts are also on the docket. 41900 N Delany Rd, Wadsworth (847-249-9790, hiddenknollfarm.com). One- and two-week sessions run Jun 14–24, Jul 12–22 and Aug 2–12. Weekdays 9am–1pm. One-week sessions $450, two-week sessions $900. Ages 5–14.
For kiddos who think outside the box…Julie Herr & Associates
Children with ADD, ADHD, Asperger's Syndrome, and on the autistic spectrum are both accommodated and appreciated by Julie Herr & Associates, which aims to give kids a traditional summer camp experience of learning, camaraderie and playfulness each session via three days a week at the camp's home-base and one day a week out on a field trip. So-called "home days" include a sensory-based outdoor obstacle course, followed by a snack, a walking trip to a local park, a theme-based activity (centered around topics such as dramatic play, science or art) and then lunch. Last summer's field trips included a farm visit, a Cubs game and a tour of a dog hotel. Also, visual components in activities help kids who struggle with sequencing or auditory processing. 2032 W Grand Ave (312-388-8883, julieherr.com). Camps run Jun 27–Jul 8 (week of Jul 4 Tue–Fri); Jul 11–21; Jul 25–Aug 4; Aug 8–18. Mon–Thu 8:30am–12:30pm. $1,800 per session. Ages 4–8.
For your football fanatic…Alex Brown Football Camp
Even though our Bears didn't make it all the way to the Super Bowl last month, their playoff run gave kids a lot to root for. Your little guy can work toward his own Lombardi-trophy dreams at this Benedictine University football camp. Top-notch high-school and college coaches, along with some former Bears players, lead campers through three practices a day, plus lectures focused on teamwork and self-discipline and on-field instruction in offense and defense techniques. An awards ceremony honoring campers caps the week. Bonus: For aspiring kickers, there's a one-day punting camp option. Benedictine University, 5700 College Rd, Lisle (footballcamps.com). Jun 28–Jul 1. $760 for overnight campers, $650 commuters. Ages 7–18. Sports International Kicking and Punting Camp takes place Jun 28. $160 for campers, $200 for noncampers. Ages 10–21.
For wanna-be rock stars…Camp Jam Chicago
Every morning begins with lessons on theory and technique given by music pros. Then, guitarists, bassists, drummers, keyboardists and vocalists split up for instrument-specific instruction. As for the rest of the day? It's devoted to onstage band rehearsals and time in the recording studio. A musical legend visits each week, too, (ahem, Sheryl Crow dropped by one Camp Jam session) with some empowering words and lessons for success. Camp culminates with a Friday-night concert­—but that'll just be the beginning for your little Jim Morrison or Joan Jett-in-training. Lake Forest Academy, 1500 W Kennedy Rd, Lake Forest (800-513-0930, campjam.com). Overnight camps run Jun 27–Jul 1, Jul 11–15; $1,395; ages 12–17. Rock and Roll Day Camps run Jun 27–Jul 1, Jul 11–15; $549; ages 11–17. Kidz Rock and Roll Day runs Jun 27–Jul 1, Jul 11–15; $399; ages 7–10.