Float your boat
There's more for kids to do out on the lake than practice dog paddling. Try these family-friendly sports for a fresh take on water play.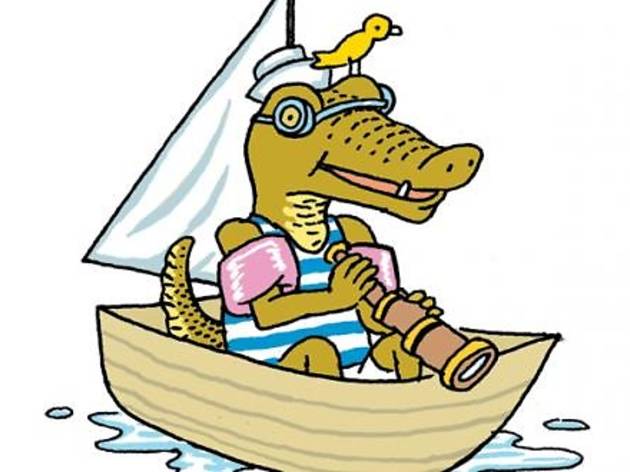 SAILING Lakeshore Sail Charters LLC, 401 E Illinois St, 312-404-5800, lakeshoresail.com. $125/hour on weekdays; $140/hour on weekends.
Take your family for a sail on the 36-foot Crescendo, a luxury boat complete with sleeping cabins, a full kitchen and bathroom docked at Burnham Harbor, which accommodates up to six passengers. No previous experience is required, thanks to Captain Bruce, who mans the ship and customizes the trip for each crew. The kids want to jump in for a swim? No problem. They want to adjust the sails or take the wheel? For the same price, any sailing trip on the Crescendo can be turned into a family lesson that focuses on the fundamentals.
Minimum age None
Know before you go Captain Bruce recommends booking your sailing trip at least one month in advance during peak season (June–August).
PADDLEBOARDING AND SURFING Great Lakes Board Company at Glencoe Beach, 160 Hazel Ave, Glencoe, 312-622-0121, greatlakesboardcompany.com.
Ride the next wave in water sports by taking a stand-up paddleboard lesson ($40–$50; walk-up board rentals $20), which is like a combo of surfing and kayaking and supposedly so easy you can bring Grandma along for a go. Large boards and adjustable paddles make the sport especially suitable for kids. Everyone starts out with a 30-minute lesson in the sand to learn the basics (where to stand, how to hold the paddle), then you're let loose to try it yourself. More old school? Stick to classic surfing. Great Lakes offers spur-of-the-moment group and individual lessons along North Shore beaches ($100 per hour), weather- and water condition permitting. Shorter boards available for shorties.
Minimum age Seven (paddleboarding), ten (surfing)
Know before you go Family members not participating in a paddleboard lesson may be required to pay beach admission ($9).
KAYAKING Skokie Lagoons, Dundee Rd and Edens Expwy, 224-659-0754, chicagokayak.com. $40 per person.
Boat traffic, barges and a sort of overall ick factor make the Chicago River a less-than-ideal spot to kayak with newbie kids. Opt instead for quieter, cleaner Skokie Lagoons, a wildlife refuge 20 minutes north of the city. Chicago Kayak offers four-hour beginner classes here that teach basic safety, water-communication skills and paddle-stroke technique. Bonus: You're more likely to see deer, heron and turtles than floating beer cans and other garbage along the way.
Minimum age Ten
Know before you go Prepare Junior for a bit of boat rocking; the Skokie Lagoons tend to catch some breezes, even on hot summer days.
FLY FISHING Chicago Fly Fishing, 1279 N Clybourn Ave, 312-944-3474, chifly.org. $45 per person; two-person minimum.
Get hooked on fishing with a private casting lesson at North Pond in Lincoln Park, between Diversey Parkway and Belmont Avenue. Pros spend an hour teaching the basics—reading water conditions, casting fly rods, tying knots. Then, young fishers can practice at the casting pier with specially designed kids' rods and reels. The instructors will also demonstrate more advanced techniques on the fly, like curve casting, double hauls and slack-line casting.
Minimum age Ten
Know before you go North Pond is also a great place to spot unusual species of birds, so come with binoculars in tow.