Go time
What are you waiting for? Sign up now or you'll be shut out of these 2011 (and 2012!) camps.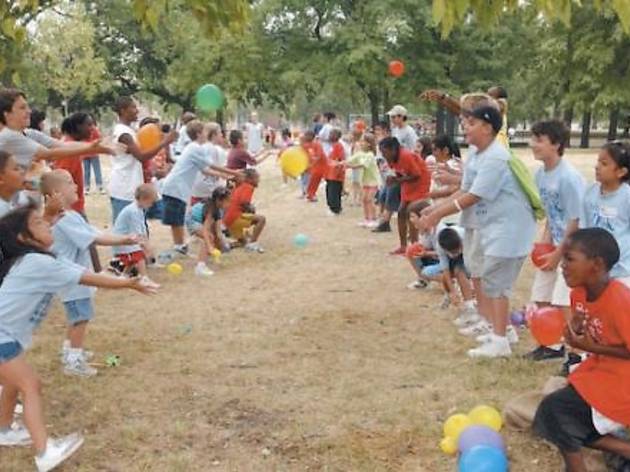 Some of the most popular summer camps in Chicago fill up before anyone even knows they're available. (In fact, you may already be too late—sniff!) If you missed out this year, put these registration reminders into your iCal to ensure your little one snags a spot for the 2012 summer season.
School of the Art Institute of Chicago
Your aspiring Marc Jacobs or Coco Chanel may just have a shot at SAIC's popular Fashion Camp this summer. Registration opens the second week of February each year and usually fills within a week. If you miss the window, your camper can be added to a wait list. $764–$850, depending on Art Institute membership.
iCal it Take a peek at saic.edu beginning February 14—fingers crossed you can get in this summer!

Chicago Park District
Moms and Dads have been known to literally camp out on-site to ensure their kiddos are registered in some of CPD's most sought-after sessions, like the Lincoln Park camp. We heard one Mom arrived at 5am for in-person sign-up—the line was already so long she didn't stand a chance. Camp fees vary from park to park.
iCal it April 4, 9am. That's right, you're not too late! Begin checking the CPD site (chicagoparkdistrict.com) March 21 for program details so you're ready to roll when online and walk-in registration opens—the popular camps usually sell out in a few minutes.

Old Town School of Folk Music
Registration for returning and new campers opens at the end of January every year and spots are typically filled by mid-February. Featuring both a music and a theater camp, Old Town is so popular that new campers are picked by a lottery and most are put on a wait list, while returning campers get the first crack at re-registering each year. Enrollment caps at 60 campers per session, but about 10–12 additional (lucky!) campers get in after being wait-listed each year. Four-week session $1,350, eight-week session $2,600.
iCal it Start stalking oldtownschool.org ASAP, as registration opened on January 31.