Growing up too fast, or never at all
Two very different-but equally intriguing-plays for young audiences unfold on local stages.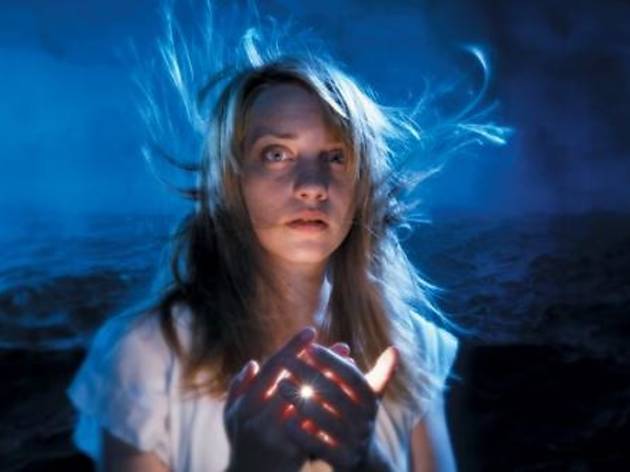 To Kill a Mockingbird
Harper Lee raised more than a few eyebrows when To Kill a Mockingbird was published in 1960. The controversial book about coming of age, racial tensions and justice in 1930s Alabama has been the source of much hoopla during this, its 50th anniversary year—a testament to the fact that it still touches the nerves of young-adult and grown-up readers, many of whom re-read it many times over.
Hallie Gordon is one of those fans who has revisited the novel repeatedly. The director of the Steppenwolf for Young Adults stage production of Mockingbird says she's gone from relating most to six-year-old narrator Scout to seeing the story more through the eyes of her father, Atticus Finch.
"I've looked at this play for years and, for various reasons, put it aside. It's so iconic, so loved and so hated—it almost couldn't be touched," Gordon says. "[Then] I thought that wanting to believe in one person, especially at the time of the Obama campaign, this is what we want to teach children right now. I hadn't even known about the anniversary. It just felt like the time was right."
Gordon's production puts a focus on the Finch family story, she says. "Atticus's stand puts his kids in jeopardy, and as a parent, you ask, is that really the right thing? Finally understanding what your father's been telling you is a moment of realization for every kid—theatrically, that's interesting to see," Gordon says. Steppenwolf has already added performances because of near sell-out preshow sales, something Gordon attributes to the strength of the story. "It's meaningful to people in different ways," she says. "On the day of the anniversary [July 11], I heard this huge argument on National Public Radio: Is it a classic or not? Fifty years later, people are still debating this because we still don't understand how to talk about racism. People scoff at how one little girl could break up a lynching. But this book lets you believe in the possibility. Why can't we all make those tiny steps?"—Joanna Batt
To Kill a Mockingbird plays through November 12
.
Peter Pan
You can tell if a myth is any good by the way a culture embraces it. If it's fully absorbed, it will end up being retold again and again over the decades. Case in point: Peter Pan. Its reinventions began almost immediately: Author J.M. Barrie himself developed Peter and crew from oral stories to play to novel, all within the first decade of the 20th century. Now Lookingglass Theatre takes its turn, creating its own version of a famous tale full of pixies and pirates, a crocodile who ticks and, of course, a boy who won't grow up.
If, like most people, you and your kids are most familiar with Peter Pan via Disney's 1953 movie, you might be surprised by this production. This version is scarier (the company is conservatively recommending it for ages 12 and up) and truer to Barrie's original (which was written for adults about childhood) than "the Disney thing," says writer-director Amanda Dehnert.
Given the key role that flight plays to the story, Pan seems like a no-brainer for Lookingglass, a company known for high-flying visuals. But it has a new captain at the helm this time: Dehnert, a 37-year-old artist with a long theater career in Rhode Island, has never worked with the company before. She'd admired their work, however, because "[we] are both interested in retelling myth and doing it in a highly physical way, surprising the audience."
As a youth, Dehnert cherished the book, reading it repeatedly. Part of its special charm, she says, is the theme of growing up. As an adult, Dehnert muses, "You can't ever really crawl inside that head space you had when you were six years old. The further you get away from that, the harder it becomes." So adapting her beloved story brought exciting new challenges: "It's critical to bring your imagination to the theater, and I like to create work that lets people do that." In other words, expect the unexpected. —Web Behrens
Peter Pan begins previews on Wednesday 20.