How much it costs to raise a kid, a dog, a cat and other living things
We crunch the numbers on how much a kid and a pet cost you, comparitively.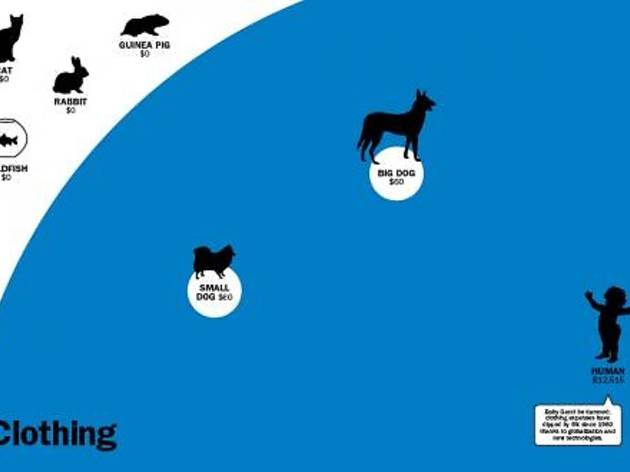 1/9
Human: Baby Gucci be damned; clothing expenses have dipped by 5% since 1960 thanks to globalization and new technologies.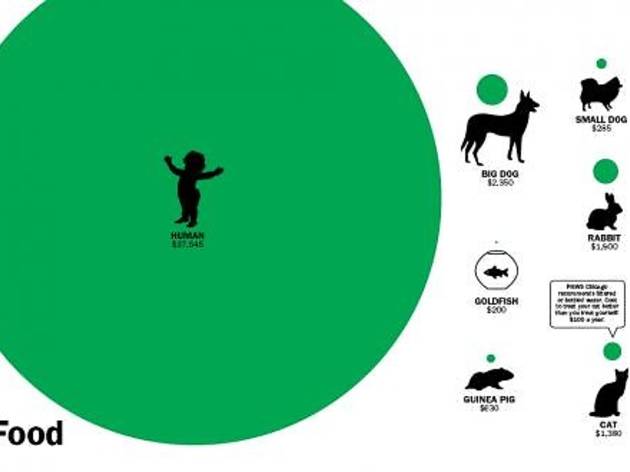 2/9
Cat: PAWS Chicago recommends filtered or bottled water. Cost to treat your cat better than you treat yourself: $100 a year.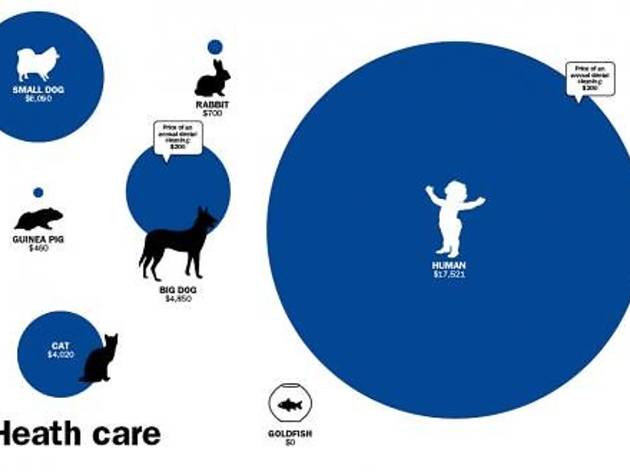 3/9
Big dog: Price of an annual dental cleaning: $200 Human: Price of an annual dental cleaning: $200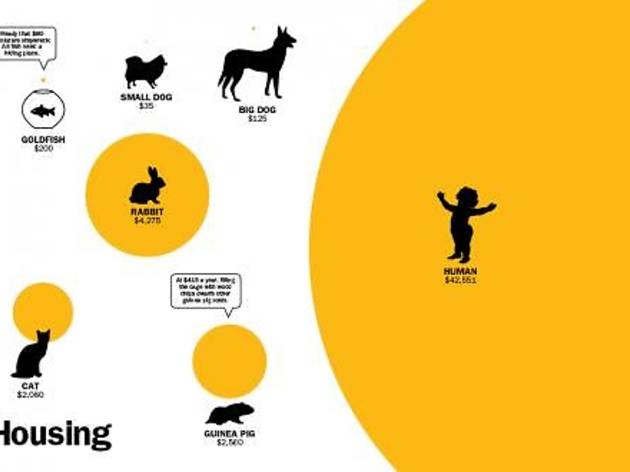 4/9
Guinea pig: At $415 a year, filling the cage with wood chips dwarfs other guinea pig costs. Goldfish: Ready that $80 miniature shipwreck: All fish need a hiding place.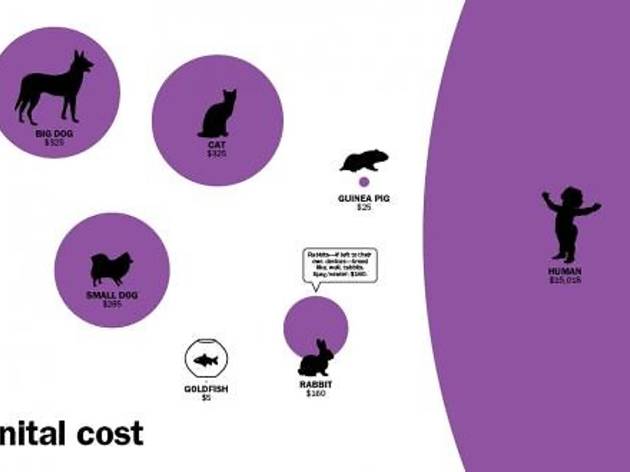 5/9
Rabbit: Rabbits—if left to their own devices—breed like, well, rabbits. Spay/neuter: $160.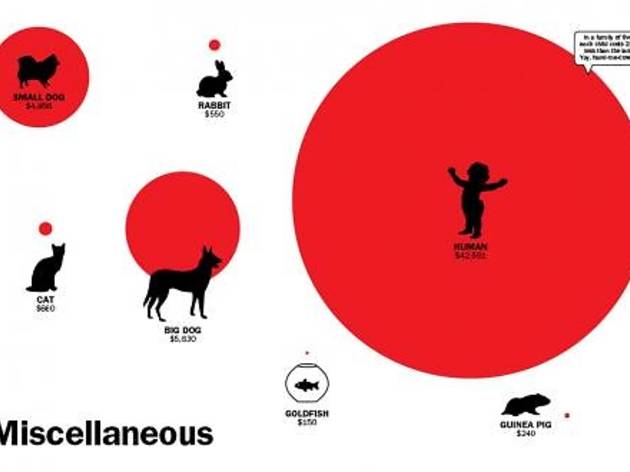 6/9
Human: In a family of five, each child costs 22% less than the last. Yay, hand-me-downs.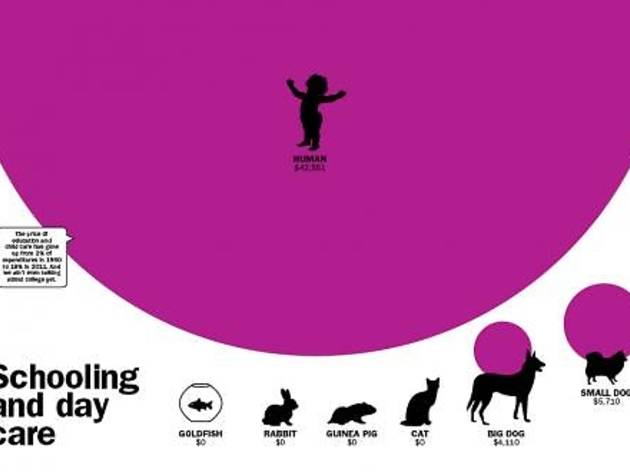 7/9
Human: The price of education and child care has gone up from 2% of expenditures in 1960 to 18% in 2011. And we ain't even talking about college yet.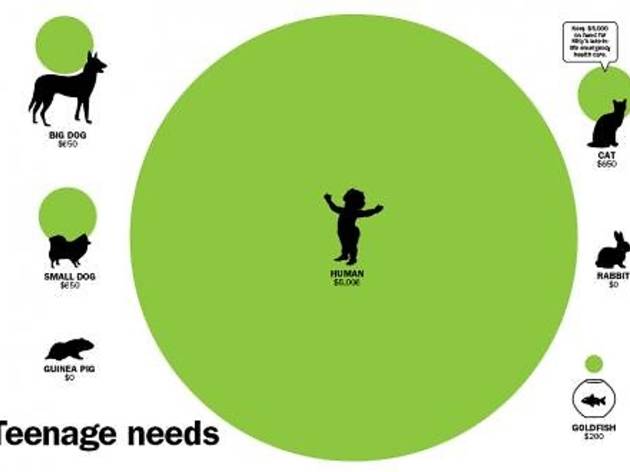 8/9
Cat: Keep $5,000 on hand for Kitty's late-in-life emergency health care.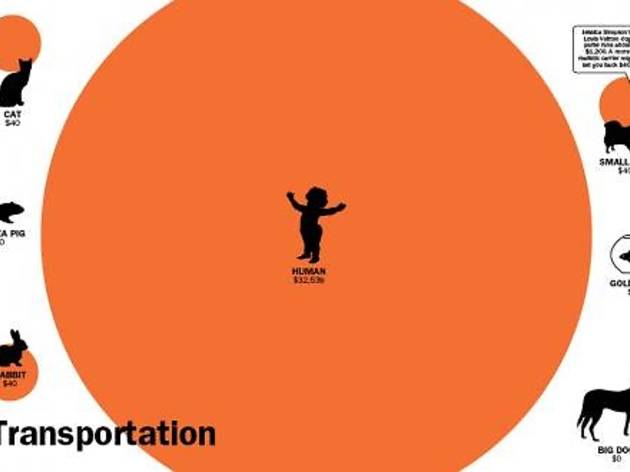 9/9
Small dog: Jessica Simpson's Louis Vuitton dog purse runs about $1,200. A more realistic carrier might set you back $40.