How to store hard-to-store toys
An architect offers cost-effective tips for tucking away toys, art supplies and other odd-shaped kid treasures.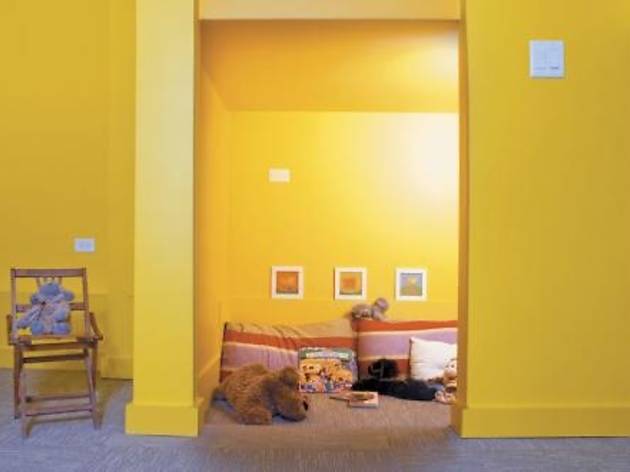 1/11
Under Stair Nook Photo: Andrew Herner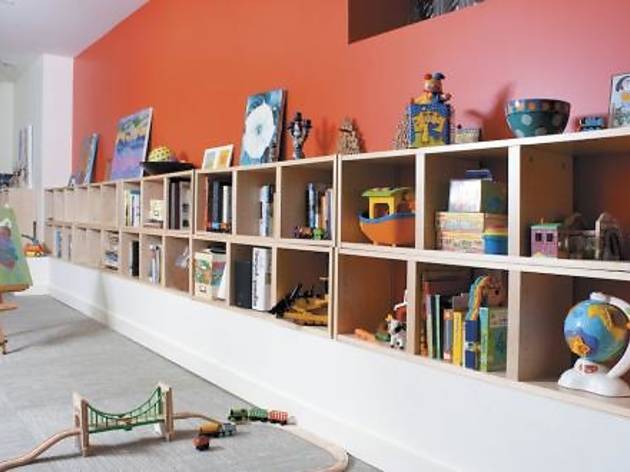 2/11
Storage Cubbies Photo: Andrew Herner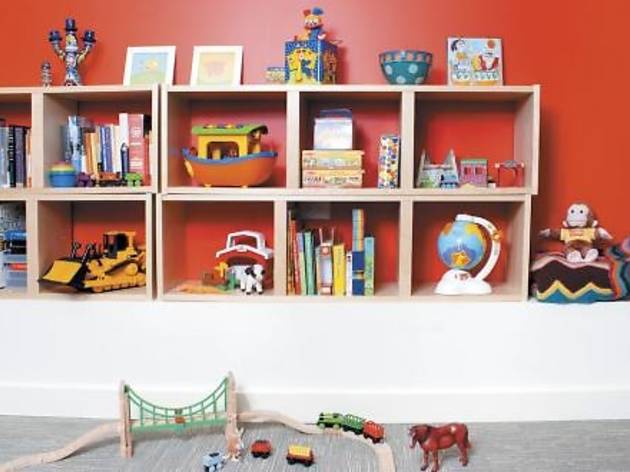 3/11
Storage Cubbies Photo: Andrew Herner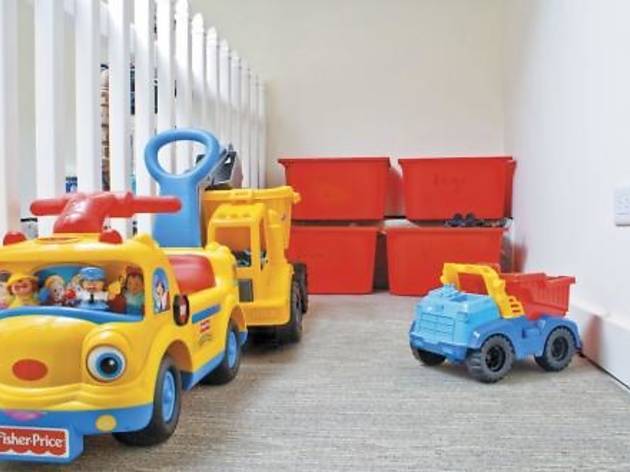 4/11
Picket Fence Storage Garage Photo: Andrew Herner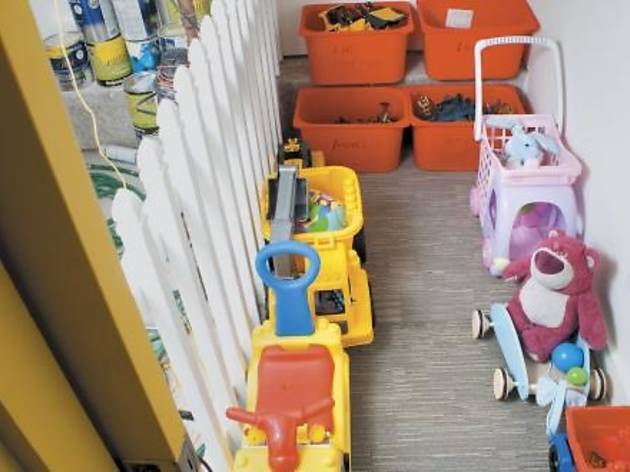 5/11
Picket Fence Storage Garage Photo: Andrew Herner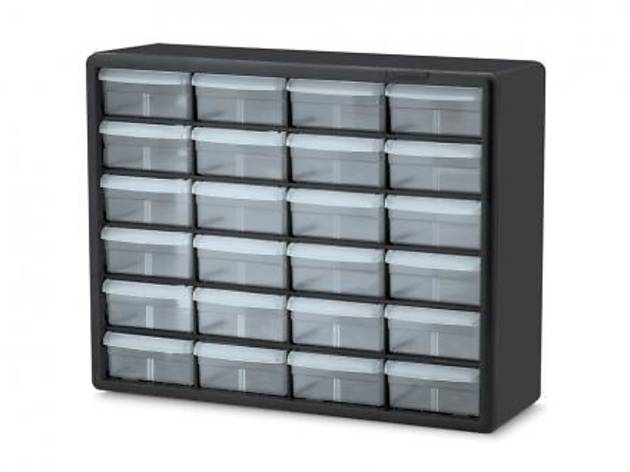 6/11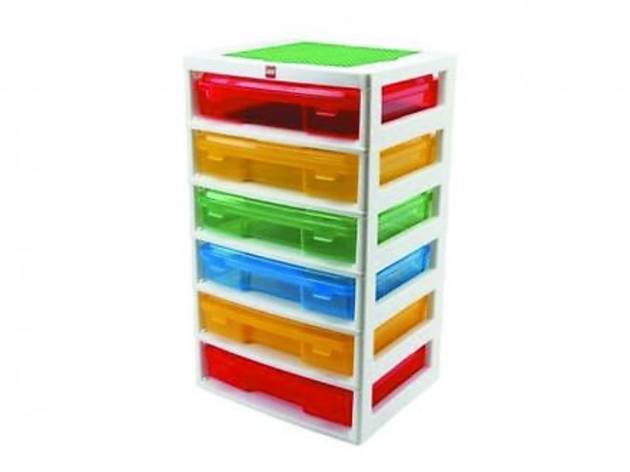 7/11
Iris LEGO Case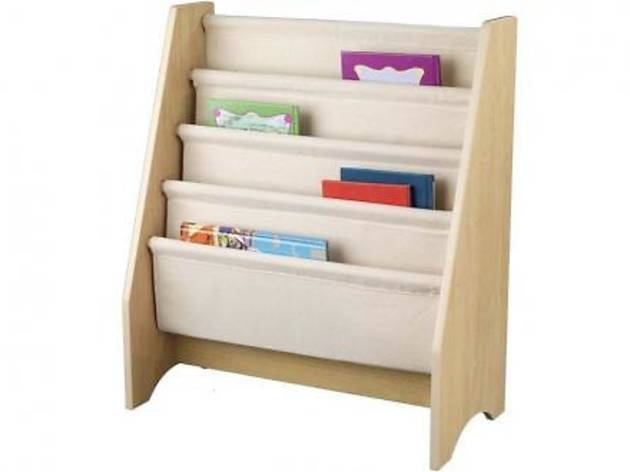 8/11
Sling Bookshelf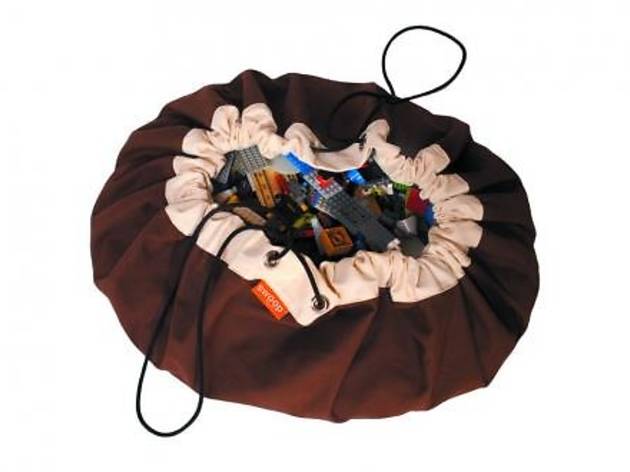 9/11
Swoop toy storage bag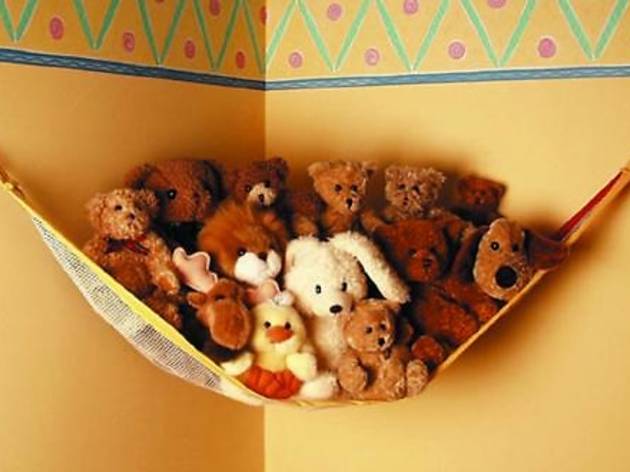 10/11
Teddy Hammock toy storage net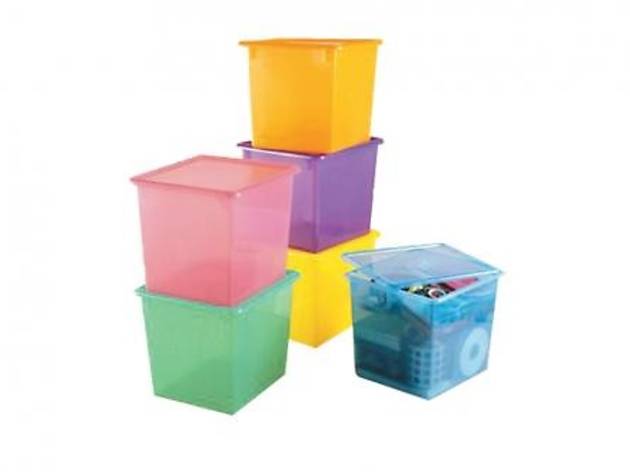 11/11
Wherever three small kids travel, a trail of toys is bound to follow. So when Chava Nachmias and Marlene Stern converted their Lincoln Square two-flat into a single-family home, they used the opportunity to transform the lackluster basement into a spacious playroom away from home for their three grandkids—ages 5 years, 19 months and 18 months—who visit about once a week.
One priority: adequate storage for the array of toys, art supplies, books, odd-shaped ride-ons and other items the three busy themselves with. Digging down to add 18 inches of ceiling height to the room left wall bump-outs that form a perimeter shelf, perfect for two rows of wooden IKEA Billy series wall shelves (includes three cubes, $50) stacked two high, making storage and cleanup of just about everything a snap. "They were trying to do something as useful and as cost-effective as possible," says architect Amy Reichert, owner of an eponymous design firm in Ravenswood. A tucked-away area that was a "necessary evil" for sump-pump equipment doubles as storage for bulky toys, too. "We closed it off with a white picket fence [for safety] and call it the garage," explains Nachmias, noting that it's a perfect space to "park" the kids' toy trucks and ride-on cars. A recessed spot allocated for a future elevator pit ("They're in their sixties and knew they wanted to grow old in that house," Reichert says) provides a quiet reading nook where select books are cleverly stored in vertical magazine files. To coordinate with brightly painted walls, red plastic bins (Trofast from IKEA; $4 each) corral small collections of plastic animals, LEGOs and other little toys. "We really did everything for the grandchildren," Nachmias says.
Product placement: Toy-storage tips from the experts
Cull and rotate
Organizers Sarah Giller Nelson of Less is More (773-960-2484) and Bobbi Corrado of Organized Bliss (312-420-0363) offer similar advice for winning the battle with toy takeover: With an age-appropriate amount of input from your children, determine their favorites. Then toss the broken, donate the rejects and stow the "maybes" in a bin or box. After a few weeks, do a trade—some toys go in the box, some come out. The one rule: If your child takes out a toy, he must put one in. After six months or so, if the boxed-up toys seem forgotten, donate them too.
Big things in big tubs
If it's an odd shape like a farmhouse or parking garage, Nelson suggests putting a label for it on a low shelf to keep it off the floor. In bedrooms, she loves the elfa storage systems from the Container Store, with drawers and shelves that change with your child's interests.
Let's talk LEGOs
If your kids sort by color, Nelson suggests the Iris LEGO Project Case Chest with drawers in primary LEGO hues ($64 at target.com). Or store pieces in a recycled-plastic hardware cabinet from Akro-Mils ($10–$40 at amazon.com). Another option we love: Swoop bags, which open for a work surface and pull closed with a drawstring for quick storage ($48 at swoopbags.com).
Book 'em
For your little one's library, Corrado recommends the Sling Bookshelf from One Step Ahead ($80 at onestepahead.com). "It organizes books in a way that gives kids good visibility," she says.
Stuffed up
Control stuffed-animal invasion with a reasonably sized container, and however many fit, that's how many your kids can have, Nelson suggests. A new stuffy in means an old one out. Try the Boon Stuffed Animal Bag ($40 at onestepahead.com) or, Corrado's
favorite for off-the-floor storage, the Stuffed Animal Toy Storage Hammock from ToyTech ($16 for two wat stacksandstacks.com).
Don't store too well
Keep toys in sight and in mind with lidded translucent plastic containers. Nelson likes Land of Nod's tinted Top Box bins ($8–$13, depending on size at landofnod.com) and recommends adding labels or pictures.