Kiddie crawl | Edgewater
A meal to make everyone happy, minus the drive-through and cardboard boxes.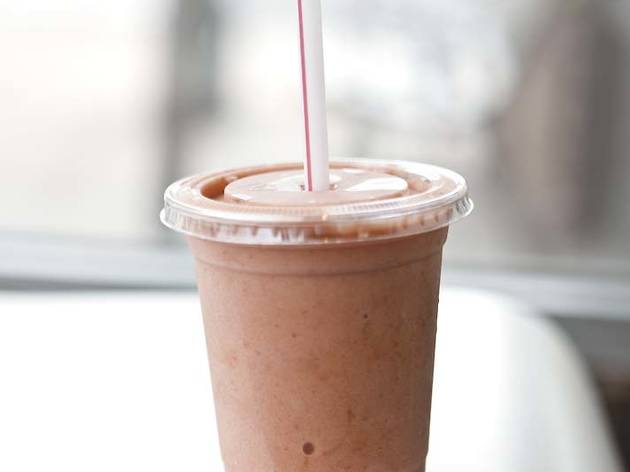 1/4
Photograph: Erica Gannett
True Nature Foods: Strawberry Blonde
2/4
Photo: Erica Gannett
M. Henrietta's cheese quesadilla with grilled chicken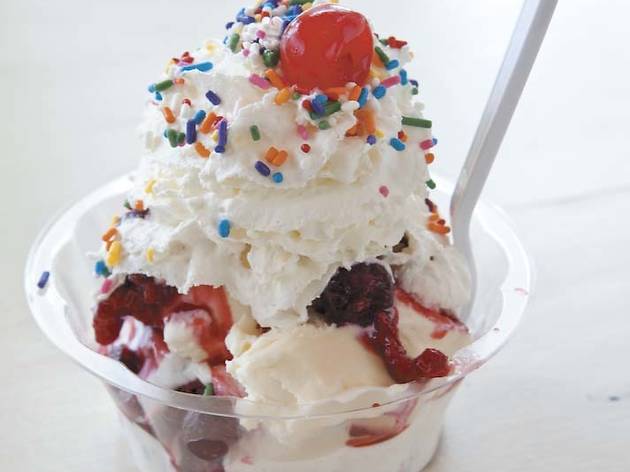 3/4
Photograph: Erica Gannett
Lickitysplit: Scarlet's Last Fall Sundae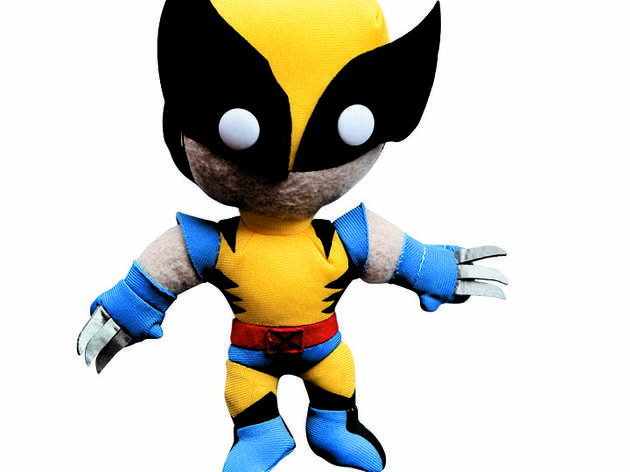 4/4
Photograph: Erica Gannett
Third Coast Comics: Wolverine Doll- $7.99
To start Fuel your stroll by starting with a summery organic fruit smoothie ($6–$8) from the juice bar at True Nature Foods (6034 N Broadway, 773-465-6400). Throw in a teaching moment by asking to see the hives of honeybees in the backyard, which are being bred to pollinate the shop's rooftop garden.
Main course M. henry's cute-as-can-be little sis m. henrietta (1133 W Granville Ave, 773-761-9700) serves fun finger food such as quesadillas with tofu strips ($7) and corn on the cob ($1) perf for little hands, plus healthy-but-hearty sammies, salads and rice bowls for you.
Dessert On warm days, the line can snake out the door at Lickity Split Frozen Custard & Sweets (6056 N Broadway, 773-274-0830). But no worries: Your kid can ogle vintage candy (and maybe you can sneak a Charleston Chew) while waiting in line for concretes (what flurries made with custard are called), sundaes and shakes.
Prize How can you not love a comic-book store painted in Superman colors? Cap off the crawl at Third Coast Comics (6234 N Broadway, 847-863-7450), where the friendly staff will help Junior pick one or two fun reads from the selection of manga, indie and traditional superhero titles.