Lincoln Square
Families flock to this German-rooted 'hood for a funky mix of old and new.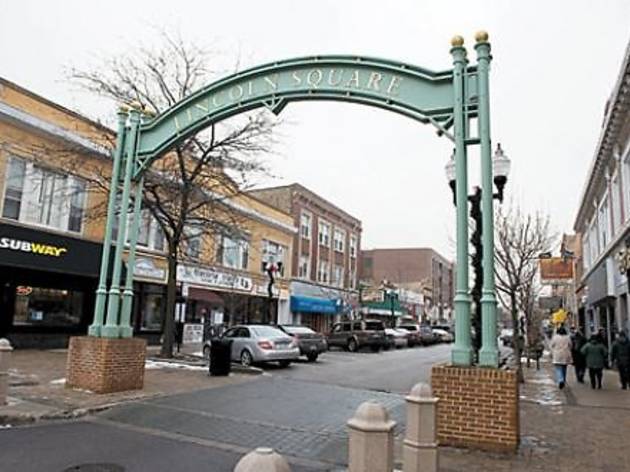 1/5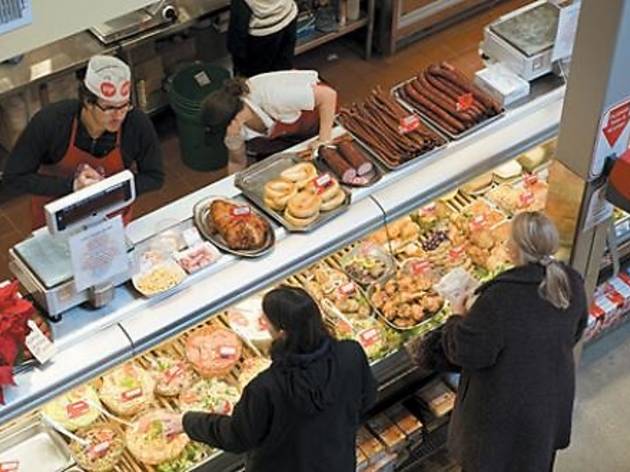 2/5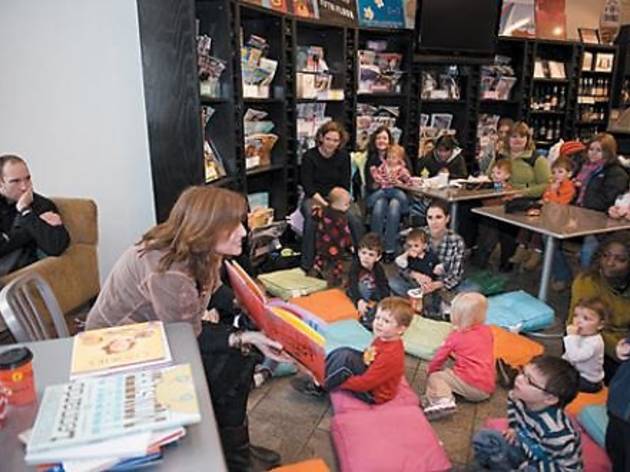 3/5
4/5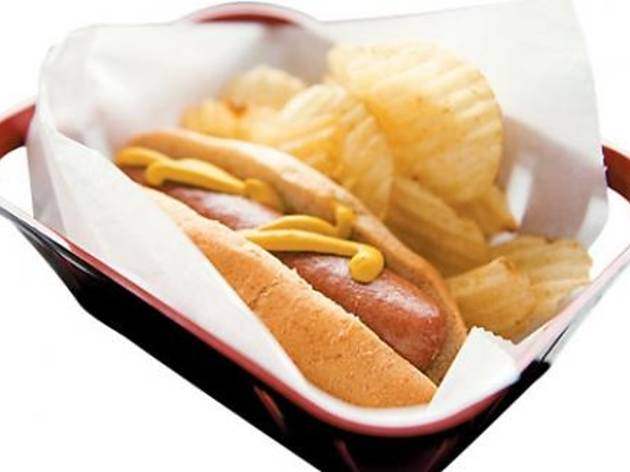 5/5
"You're moving to Lincoln Square?" one of my coworkers recounted someone asking him last year. "What are you, having a baby?" He and his wife were, in fact, expecting their first kid, which is why it was probably no surprise that they were relocating to the Northwest Side neighborhood that's recently become so popular with the stroller-pushing set.
The 'hood has long been known for its German roots—it's home, for example, to the Dank Haus German Cultural Center(4740 N Western Ave, 773-0561-9181) an annual Christkindlmarket and Oktoberfest celebration, and stalwart bars such as Glunz Bavarian Haus(4128 N Lincoln Ave, 773-472-4287) and Huettenbar(4721 N Lincoln Ave, 773-561-2507). But more recently, Lincoln Square has been coveted by suburb-phobic families from a mix of ethnic backgrounds for its oversized, single-family lots, proximity to both the lake and downtown, and easy-to-walk-to parks, restaurants and indie shops.
Lincoln Avenue between Montrose and Lawrence Avenues is the heart of the action here. Most families get introduced to the area by the Old Town School of Folk Music(4544 N Lincoln Ave, 773-728-6000), a community center of sorts where the legendary Wiggleworms program introduces tots as young as six months old to music, and older kids and grown-ups stop in for everything from guitar lessons to monthly (and free) First Friday jam sessions. Old Town has become such a force in the neighborhood that the school plans to expand this year, building a new 27,000-square-foot facility across the street with additional dance studios, classrooms and performance spaces.
Neighborhood buzz these days centers around another new construction project, at Welles Park(Lincoln and Montrose Avenues), the green jewel of the neighborhood. The city is in the midst of building a long-awaited, ADA-compliant playground here to replace the former one, which was often shut for days after rainstorms because of flooding.
A mix of old and new is what residents say keeps things interesting here. "I like that I can take my kids to a matinee at the [80-year-old] Davis Theater(4614 N Lincoln Ave, 773-784-0893)," says Ross Eagle, a father of three who's lived in Lincoln Square for eight years. "The seats are creaky, but we don't have to make our way through a gauntlet of video games to get to them like we do at the megaplexes." And Merz Apothecary(4716 N Lincoln Ave, 773-989-0900), the neighborhood drug store that's been selling homeopathic remedies to residents since 1875, is a refreshing alternative to CVS and Walgreens, he adds.
Newer additions to the neighborhood have loyal followings, too. The Book Cellar(4736 N Lincoln Ave, 773-293-2665) draws mommies with toddlers in tow for story times by day, and with girlfriends or significant others for glasses of wine and readings by local writers by night. A few doors to the north, a second location of Gene's Sausage Shop(4750 N Lincoln Ave, 773-728-7243) opened in November, paying homage to the space's former resident, Delicatessen Meyer, by incorporating its signage and signature smoked meats with new-fangled goodies such as organic beef and a rooftop garden for on-site dining.
Across the street, eco-conscious families are snapping up condos at the Fountain View(2326 W Giddings St), a new-construction building overlooking pretty Giddings Square that's outfitted with green features including dual garbage chutes (one especially for recycling), rooftop vegetation to protect the building from weather extremes, low-VOC paints and lumber from managed forests. Area public school Thomas J. Waters Elementary(4540 N Campbell Ave, 773-534-5090), a Fine and Performing Arts and Technology Magnet Cluster school, is getting in on the green act, too. Students in grades K–8 participate in an ecology and environment program that includes composting and water-conservation initiatives, plus maintenance of on-site community gardens.
"I love the community feeling in Lincoln Square," says Elizabeth Krebs, a mother of two who's lived in the area for eight years. "I run into friends and neighbors everywhere. I was sitting in a café and overheard someone say, 'I love it up here; what a great place for families.' I was thrilled to hear others who agree."