Michael Baldridge tells us about the Chicago Area Writing Program Digital Storytelling Camp at UIC
The 13-year-old digital enthusiast tells us about his favorite camp.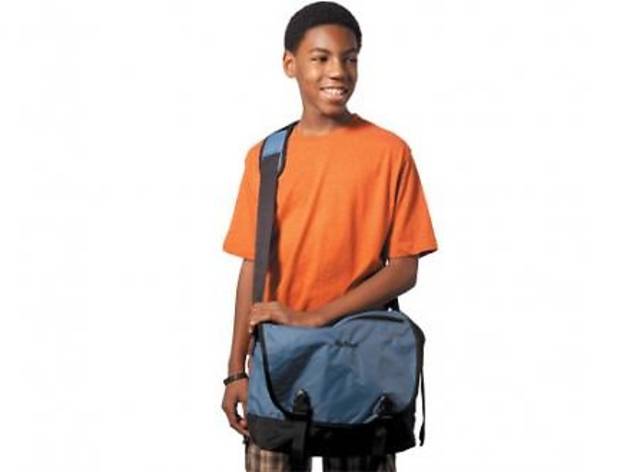 What was camp like last summer?
It was a two-week digital writing camp. We had to write a story about an event in our life. I chose the story of when my cousin and I went laser tagging. [Telling that story] was a way to improve my writing skills.
What has camp taught you that you can't learn anywhere else?
Digital writing camp taught about how you have to adapt to what happens because sometimes we have technological difficulties. Camp teaches you how to adapt to your surroundings with friends and make relationships.
Did you make a lot friends?
I made two or three good friends. Making friends was easy after the first day with orientation, then the second day you start talking to people. I have some of their phone numbers and I text them periodically.
What activities do you do at camp?
We had to use stock photos and real photos [in our stories]. I had to make my photos digital using a scanner. I made a movie by myself in iMovie. It was pretty cool.
How have you used the skills you learned at camp afterwards?
I've used iMovie a couple times for things like science projects and history fair.
What are you looking forward to most this summer?
Probably being able to make a video again. It was fun taking different pictures and taking the audio from our voice recordings and putting it all together.
How was digital writing camp different from other camps?
It was my first camp on a college campus. We got to walk around the campus and go to the cafeteria.