Navigating Chicago airports with kids
Holiday travel tips to help your trips run smoothly.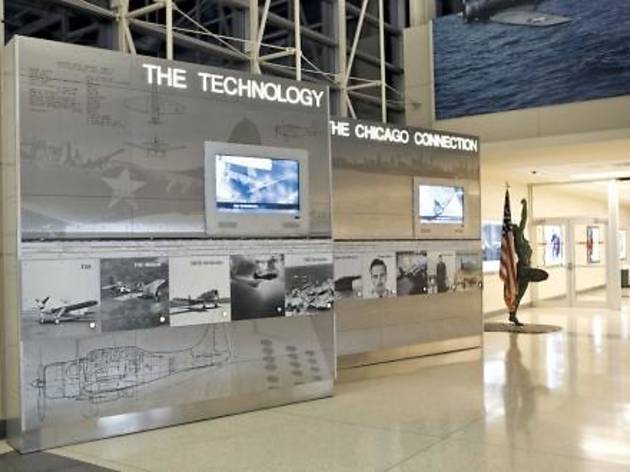 1/5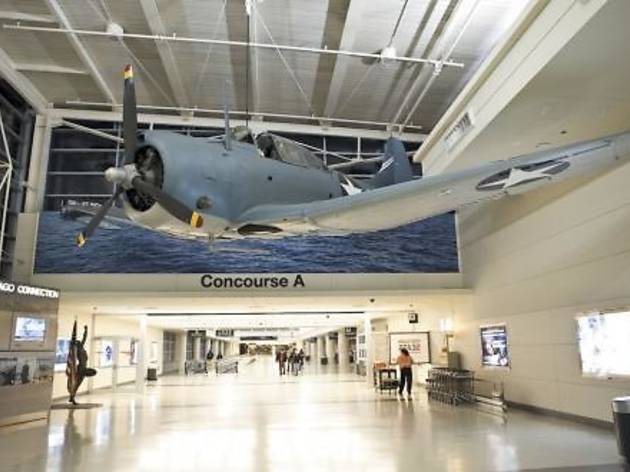 2/5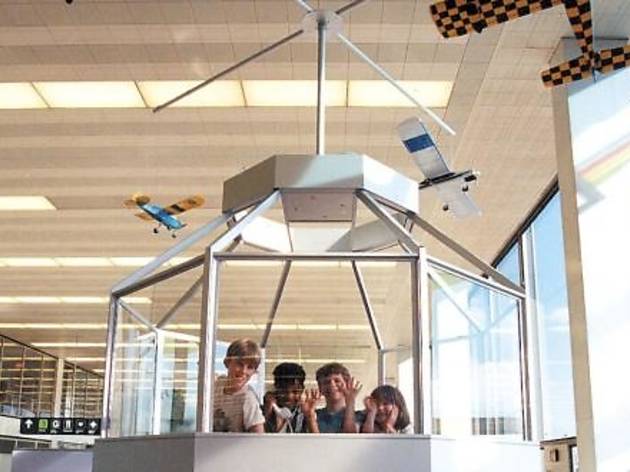 3/5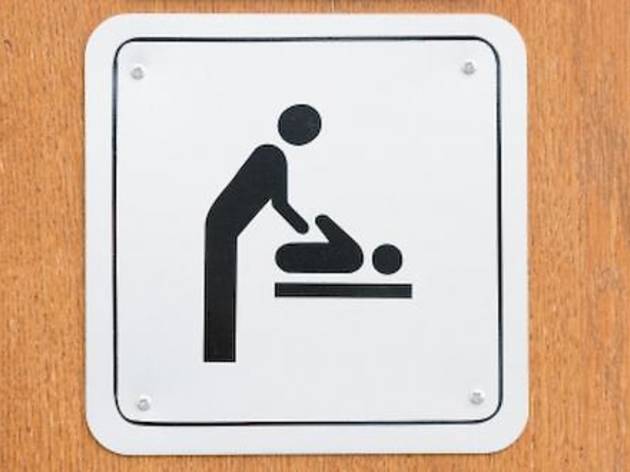 4/5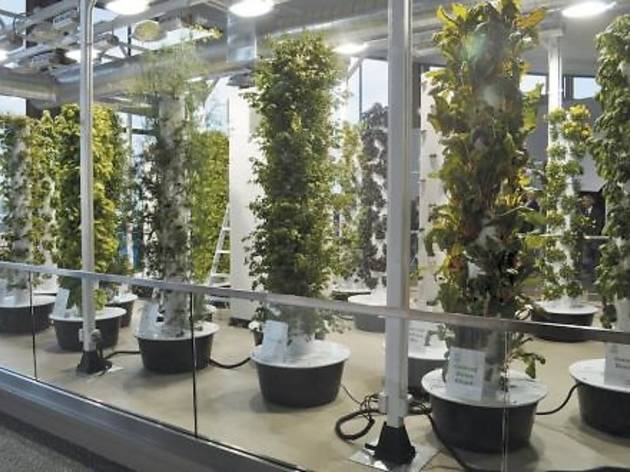 5/5
O'HARE
Best Cultural Surprise
Who says you have to head downtown to visit the city's best museums? Chicago Children's Museum's "Kids on the Fly" exhibit, just past security in Terminal 2, is an aviation-themed area with a play cargo plane, helicopter cockpit and air-traffic control tower. Older kids will dig the WWII fighter plane in Terminal 2 and a four-story model of a Brachiosaurus on loan from the Field Museum in Terminal 1.
Best Snacks
Garrett Popcorn and Rocky Mountain Chocolate Factory both have outposts in Terminals 1 and 3; Auntie Anne's Pretzels sits in Terminals 1 and 2. Grown-ups will want to hit Vosges Chocolates for its signature truffles in Terminal 1.
Best Family Dining
The diner-style atmosphere and burgers, fries and milkshakes at Johnny Rockets in Terminal 2 are just as fun here as they are at the chain's other locations. (Predictability ain't a bad thing when it comes to airport food and kids.)
Best Way To Kill Time During A Delay
The new O'Hare Urban Garden, in a rotunda between Terminals 2 and 3, is the world's first aeroponic garden in an airport. Four airport restaurants grow produce here—a great spot to steal away from the masses.
Best Place To Change A Diaper
There are 23 (!) family bathrooms at O'Hare. Eight are in Terminal 1, five in Terminal 2 and ten in Terminal 3. Also, if you're in a bind, the Travelers' Aid office on the secure side of Terminal 2 can get you diapers and wipes.
---
MIDWAY
Best Cultural Surprise
The showpiece of the entire airport hangs in Concourse A, above an exhibit about the WWII Battle of Midway. Banks of TV monitors, activated by a button, play 15 different videos about the war and aviation, plus the Chicago connection: Planes and pilots were battle-tested off the shores of Lake Michigan. A number of aircraft were lost to the Great Lake—including, of course, the small SBD Dauntless dive-bomber hanging above, which plummeted in 1944 and was recovered and restored 50 years later.
Best Snacks
Find your best options along Concourse B: Nuts on Clark offers a variety of snackables, including Mediterranean apricots and dried banana chips; or head to Taylor Street Market for ice cream, from single scoops to sundaes.
Best Family Dining
Skip the hectic food court just beyond security and head down Concourse A to Manny's. This outpost of the South Loop deli has a kids' menu with standbys such as grilled cheese and spaghetti. (We can't recommend their coffee, but you don't wanna caffeinate your kid before flying anyway.) There's scant room to sit, but you can take the food to the quiet seating area near the hanging plane.
Best Way To Kill Time During A Delay
If you're prepared to shop, the Kidsworks store (near the start of Concourse B) will be your saving grace. Amid its selection of de rigueur merch from Disney and Uglydolls, you're sure to find something to keep the kids busy.
Best Place To Change A Diaper
The newest, most spacious bathroom lies along Concourse A; turn left at the A4 sign (just past Manny's). There are eight family restrooms in total: two in the North Side Baggage Area, two in the South Side Baggage Area, two in Concourse A, one in Concourse B and one in the food court.