New Year's Eve 2011 events
The best kid-friendly final events of 2011.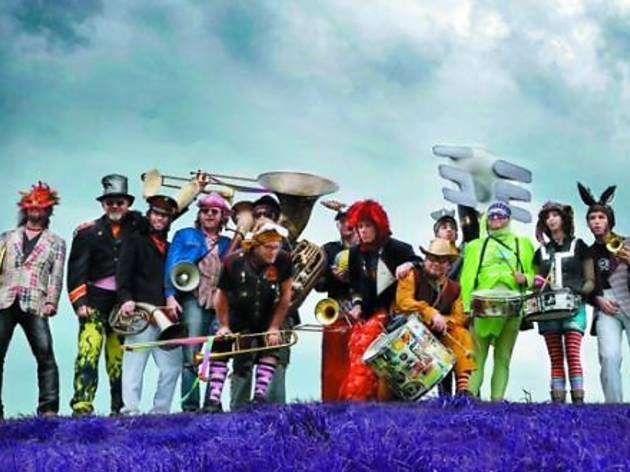 Berghoff New Year's Eve
The Berghoff heads into the new year with a kid-friendly party that includes games, goodie bags, entertainment from the wacky Environmental Encroachment Magic Circus Band and—of course—an extensive buffet. Space is limited; for tickets, e-mail BCRGNewYear@berghoffgroup.com. The Berghoff, 17 W Adams St (312-427-3170). 5–7pm. $60, kids $17.
New Year's Eve-Eve Celebration
Parents who think it's a little risky being out and about on "amateur night" with the kids—or who just want to get the year over with—can head to the 'burbs a day early. This mini gala features food, an ice cream bar, goodie bags, dancing to DJ-spun tunes and a countdown with a balloon drop. Blues Bar, 2 W Busse Ave, Mount Prospect (847-506-4948). Dec 30 at 10am. $10.
Moretti's New Year's Eve Dinner
Teach the kids the meaning of Felice Anno Nuovo (Happy New Year in Italian) at Moretti's popular annual celebration. Choose from three seatings, each 90 minutes long, while kids enjoy party favors, a DJ and a post-dinner balloon drop. Moretti's in Edison Park, 6727 N Olmsted Ave (773-631-1223). 4, 6:15, 8:30pm. Kids' menu $6 and up, special NYE menu for adults starting at $10.