Not-so-cheap imitations
Buy these real-deal popular toys-or close facsimiles that save time and money.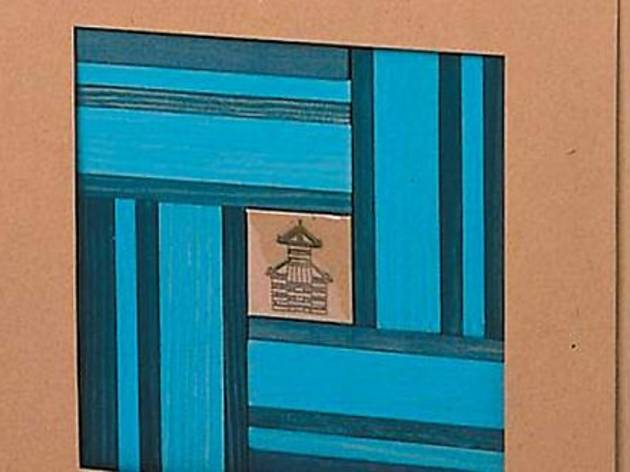 You want to fulfill your child's every holiday wish, but you're not about to sleep in a lawn chair outside of Toys 'R' Us to score a robotic toy dog. And what's a parent to do when a child's must-have gift is sold out everywhere? Don't fret. We've got suggestions for high-quality alternatives to some sought-after toys.
KIDS CRAVE
Kapla Blocks (from about $68 for a basic 200-piece set), a fave of build-happy kids who made masterpieces with them this past summer at the Millennium Park Family Fun Fest.
GREAT SAVE
Kaplas are the best known of the popular smooth wood-plank construction sets, but these sustainable marine-pine blocks from France are no longer being shipped to the United States, so whatever's here is what's left. Both CitiBlocs and KEVA Planks (200 planks with canvas storage bag, $66) make near-identical sets (CitiBlocs with pine; KEVAs with maple) that can be used interchangeably with the other brands or alone to build a Sears (fine, Willis) Tower from scratch. CitiBlocs are the cheapest of the bunch; we found a 200-piece set offered by scores of online retailers for around $35.
---
KIDS CRAVE
Perler Beads (6,000 bead set $20), crazy-popular plastic peg-board sets that can be assembled into all manner of mosaic pictures. Mom or Dad use an iron to fuse the beads together for all eternity, resulting in scores of mini-masterpieces ready for home display.
Photo: Martha Williams
GREAT SAVE
Both Hama Beads ($22 for a 6,000-bead gift box) and PixOs (2,700-bead kit $20) are similar products, but Hama makes several sizes of beads for kids to use as their hands grow. You set PixOs into their peg boards using a special pen, then wet the beads with water and (patiently) let dry rather than iron. They're available by way of infomercial, online and at big-box retailers. (These are different from AquaDots, which were made by the same manufacturer and recalled in 2007 for a toxic chemical.) Whichever one you buy, we promise you'll find the little beads in every cranny of your home for years to come.
---
KIDS CRAVE
The classic toy on every little rail fan's list: Brio trains (sets start at $40).
GREAT SAVE
Wooden IKEA Lillabo train and track sets (starts at $10) are a comparative steal. But the brilliance lies in the fact that they're designed to work with other major brands, including Brio, Plan Toys Road & Rail and Thomas the Tank Engine sets. So if your little one already owns any of these, you can add on to his existing set without a big investment.
Toy Store Directory:
MAP
|
Far North Side
|
Suburbs
|
Northwest Side
|
Lincoln Square/Ravenswood
|
Chinatown
|
Bridgeport/Beverly
|
Lakeview/Roscoe Village
|
Lincoln Park
|
Bucktown/Wicker Park/Ukranian Village
|
Andersonville/Edgewater
|
Mag Mile
---
Museum gifts
|
Not-so-cheap imitations
|
Online holiday shopping
|
Gift slideshow