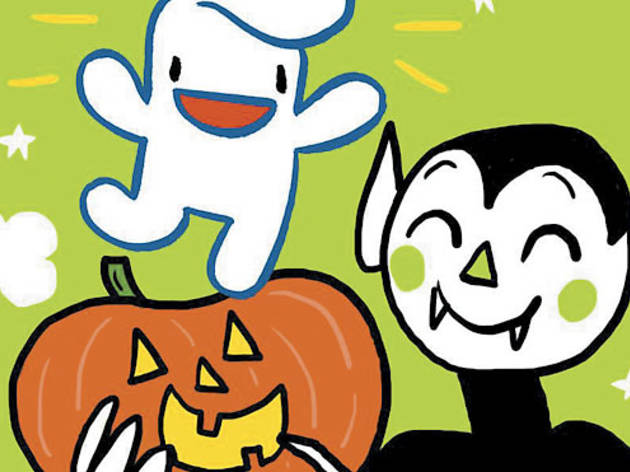 Where to learn Our city's turbulent history makes it a ghoul's paradise. Chicago Hauntings tours take you to spooked locales, including the site of the Fort Dearborn Massacre and the Eastland River disaster. Recommended for ghost lovers ages eight and up, these two-and-a-half-hour tours are offered nightly all year 'round. 610 N Clark St (888-446-7891; adults $28, seniors $25, children 8–12, $20).
The Chicago History Museum, which sits on land that was once a cemetery, is delving into our haunted past with a packed schedule of Halloween events. "Mysterious Museum and Garden of the Dead" takes brave souls on a curator-led flashlight tour of the museum's creepier corners and moves outdoors into Lincoln Park, another former graveyard. (Oct 12, 6:30–8pm; $25, reservation required). 1601 N Clark St (312-642-4600).
Where to shop A year-round Halloween hot spot, Horrorbles is the ultimate store to find horror and science fiction memorabilia, films and spooky knick-knacks—including documentaries about ghosts and vintage posters featuring ghost art. 6729 W Roosevelt Rd, Berwyn (708-484-7370).
Aw Yeah Comics is one of several area comic-book stores giving out free comics to trick-or-treaters until 5pm on Halloween as part of a nationwide Halloween ComicFest event. Two ghost-themed titles included in the giveaway are Johnny Boo and Harold: Tricky Treaters for little ones and Ghostbusters for older kids. 4933 Oakton St, Skokie (847-423-2916).
Where to eat Gorgeously frosted, the ghoulish butter cookies from Celestial Kitchens(312-320-2604) are more treat than trick for ghost lovers. Other spooky designs include Frankenstein monsters and mummies. Available at Lickity Split, 6056 N Broadway (773-274-0830), as well as other area shops. $3.75 each.
Legend has it Country House Restaurant in the West Suburbs is haunted by the ghost of a young mother who died in a car accident near the building in the late 1950s. Manager Lynn Banks says she was there when the ghost turned flashlights on and off while they sat untouched at the bar, and staff say they sometimes hear a baby crying upstairs. Diners can take home a free copy of the ghost story. 241 W 55th St, Clarendon Hills (630-325-1444, burgerone.com).