Origami wizard Ty Perez
A teenager's interest in polygonal perfection evolves.
1/14
Photo: Erica Gannett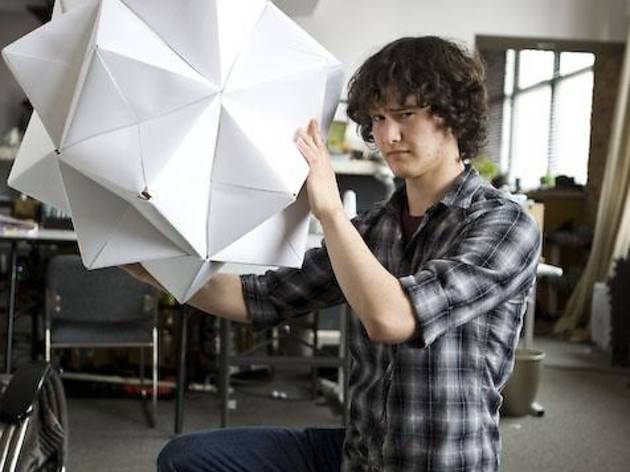 2/14
Photo: Erica Gannett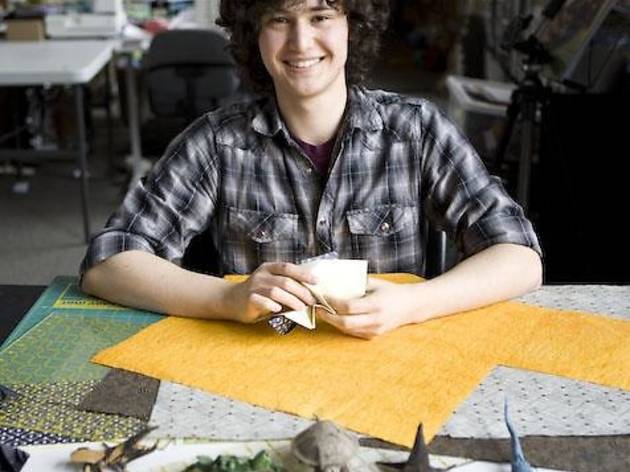 3/14
Photo: Erica Gannett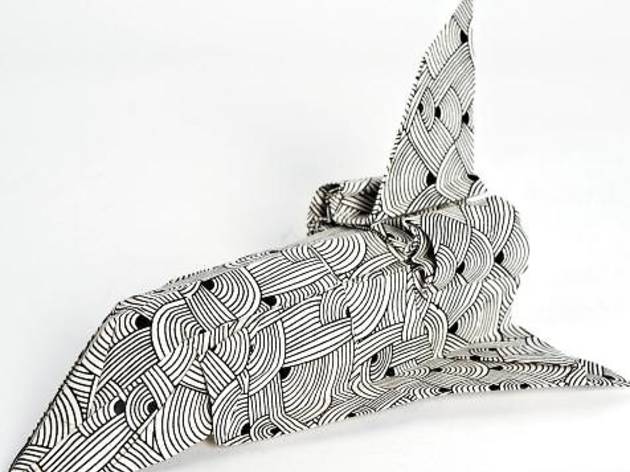 4/14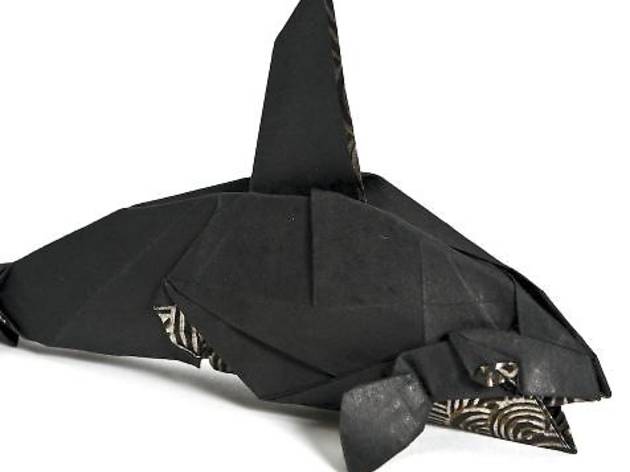 5/14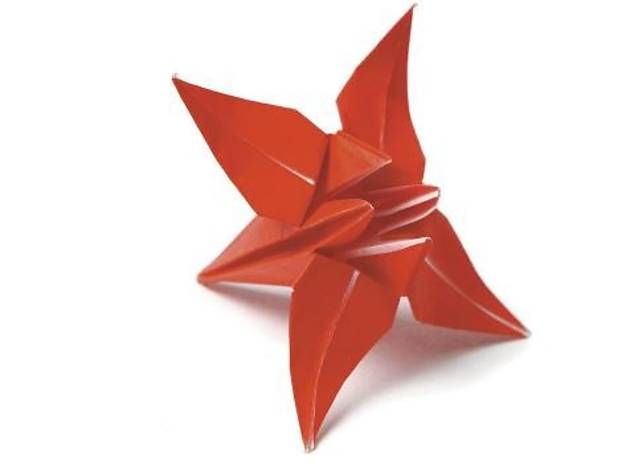 6/14
Photo: Tristian Zeire
Origami Orchid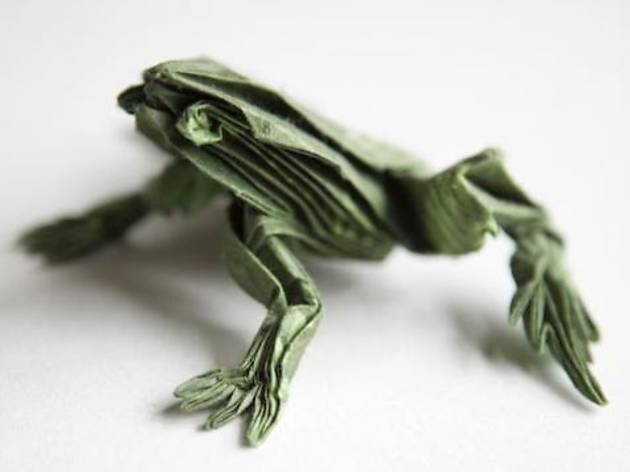 7/14
Photo: Erica Gannett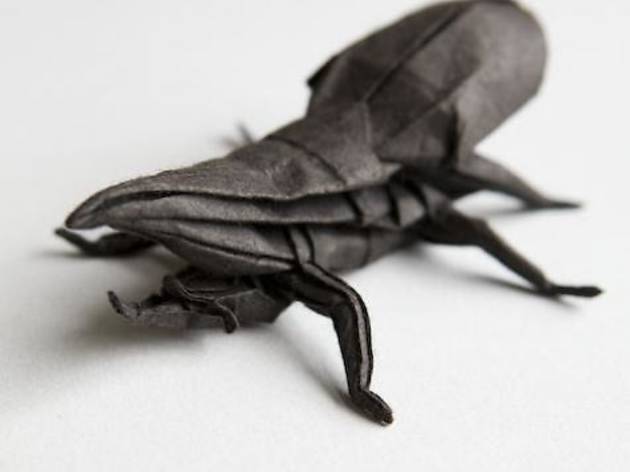 8/14
Photo: Erica Gannett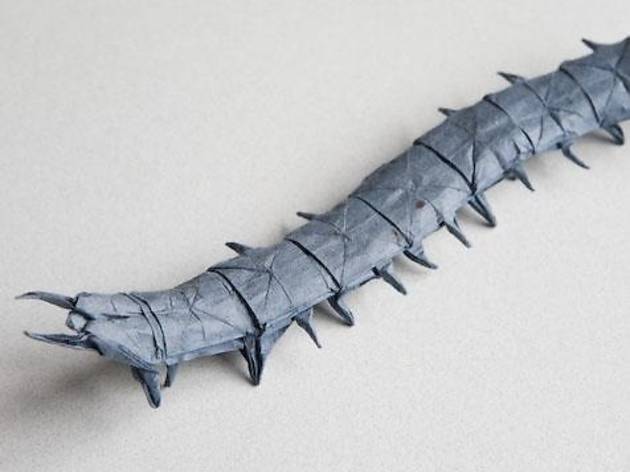 9/14
Photo: Erica Gannett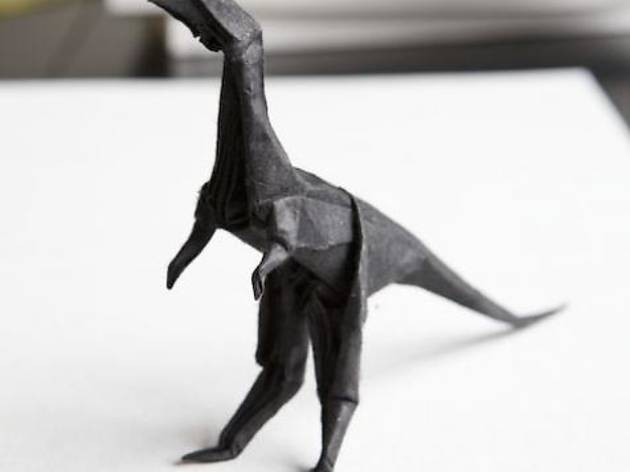 10/14
Photo: Erica Gannett
11/14
Photo: Erica Gannett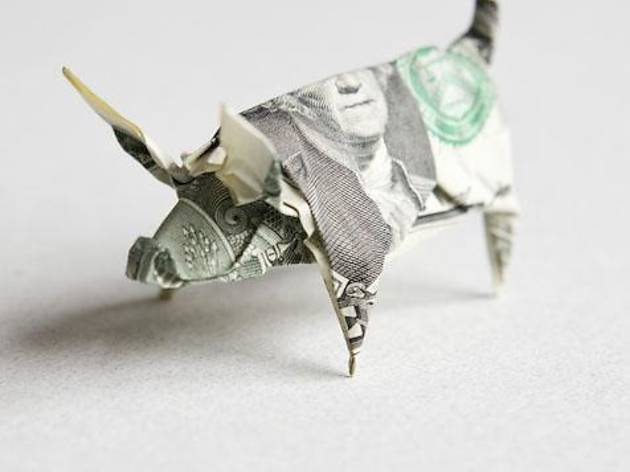 12/14
Photo: Erica Gannett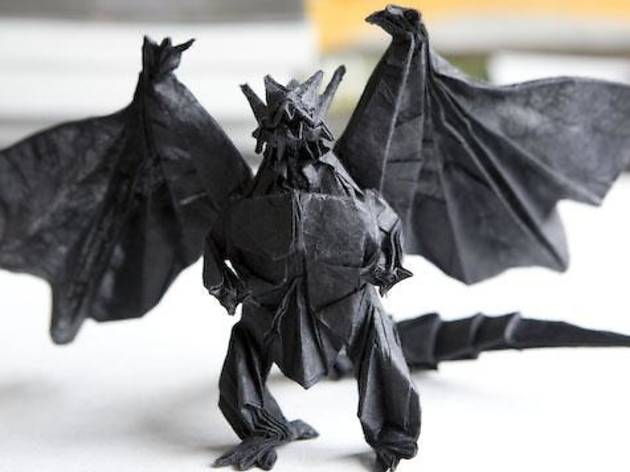 13/14
Photo: Erica Gannett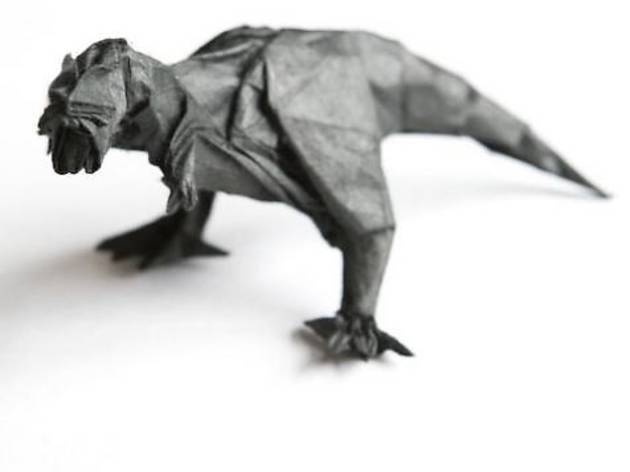 14/14
Photo: Erica Gannett
Garfield Park Conservatory is known for its beautiful blossoms, but on the second Saturday of each month, the most unique flowers you'll find there will most likely be made of paper.
CHAOS, the Chicago Area Origami Society, calls the Victorian greenhouse home, offering free, casual meet-ups that draw a mixed crowd from the ends of the age spectrum. While lifelong enthusiasts perfect their technique and invent new designs, kids who count on their fingers employ them toward learning, for the first time, how to turn any square sheet into an elegant paper crane.
At the age of four, West Loop resident Ty Perez, now 17, was "bored to death," he recalls, so his mother, quilting artist Judy Coates Perez, taught him how to make the classic bird. Witnessing the transformation from flat to form might as well have been a lit match—soon no sheet of paper was safe. Ty's nimble digits burned through origami books, absorbed experts' tricks and mastered figures of increasing complexity.
When he was 14, Aiko's Art Materials in Lakeview (now closed) offered Ty $40 to fold 300 cranes, his first paid job. With neighbors each Christmas, he'd trade paper stars and reindeer for small, green portraits of Alexander Hamilton. Then, one day in 2007, curators of an upcoming exhibit at Columbia College Chicago titled "It's All in the Fold: More Than Just Origami" happened by one of the CHAOS meetings at which Ty had become a regular.
As a result of that visit, the show featured hundreds of Ty's mind-boggling creations—including a crane made of paper just three millimeters square—launching the prodigy into the limelight. WBEZ's Eight Forty-Eight interviewed Ty about his work, and advertisers hired by the Parkways Foundation booked him to help brand a Buckingham Fountain modernization campaign. Ty's cocktail ring made out of a ten-dollar bill graced the cover of Time Out Chicago's 2010 Cheap Issue. "It was such a rush," he remembers.
Back at the conservatory, however, the spotlight rightfully remains on a centuries-old craft. "It's a cool community," Ty says of CHAOS, "and sometimes gets mobbed by, like, 20 kids—it's origami!" Ty helps the first-timers and young ones get started, but admits he's skipped the last few meetings. When I call to ask Robert C. Smith about Ty's sporadic attendance, the CHAOS organizer wryly observes, "Ty became a teenager is what happened."
And, as with that first paper crane he folded, Ty's finding wings on a few new interests. Starting with the Beatles' "Blackbird," he began learning to play the guitar in the summer of '09. College applications are on the horizon, and Ty, brushing aside a curl of long, black hair, tells me he's looking at schools with programs in regenerative medicine and stem-cell research. But much of his time is currently spent plugged into a hobby that offers "the same combination of sculpture and mathematics" as origami: computer programming—specifically, building graphics within game-development platform Unity 3D.
When designing original origami models (such as the space shuttle he made for us on page 49), Ty says he can figure out "about 60 to 70 percent" of the folds in his head. "I visualize how the paper would lie, where the creases would lie and what it'd take to make that general shape. The rest of it is just laying out the details."
Ty's eyes light up when he describes the satisfaction of creating worlds within his computer; for someone at his level of spatial intelligence, Unity is a paradise of problems to solve.
"I don't play around much with origami anymore," he confesses. "Which is sad, I guess. I used to carry a pack of paper in my pocket religiously, always pulling sheets out to try new things…[but origami] gave me a better sense of 3-D geometries, and I've been using the money I made doing it to feed my other hobbies and transition."
Ty briefly looks away. "It's hard to say how I feel about it. I'm torn."
CHAOS meets on second Saturdays at [node:33013 link=Garfield Park Conservatory;] from 1–4pm (including April 9 and May 14). All ages and skill levels are welcome. Want to get your fold on? Check out Ty's how-to video to fold an origami flower like a pro.