Our dream park
What do you get when you combine the coolest features from area playgrounds? A fantasy you'll flip (and dip and zip) over.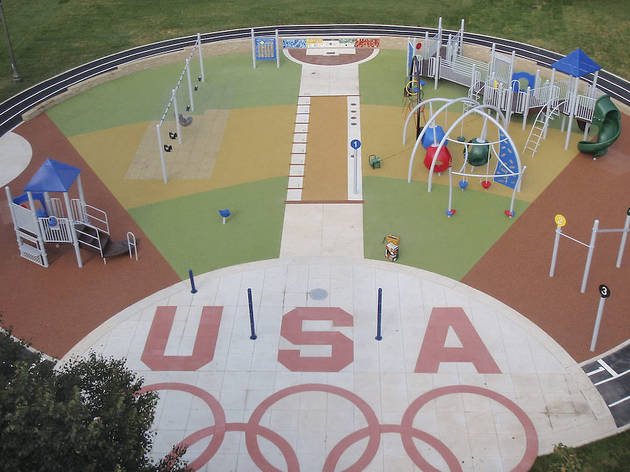 1/12
Photograph: City of Chicago
Our ultimate park would let kids play out their Olympic fantasies on athletic-themed equipment like the structures at Jesse Owens Park, 2032 E 88th St.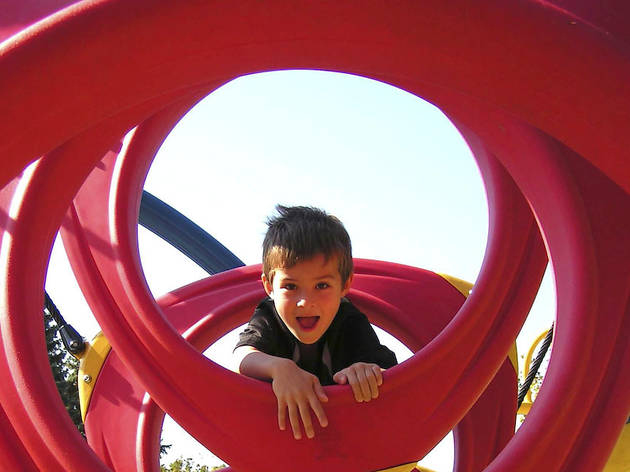 2/12
York Commons, 665 S York, Elmhurst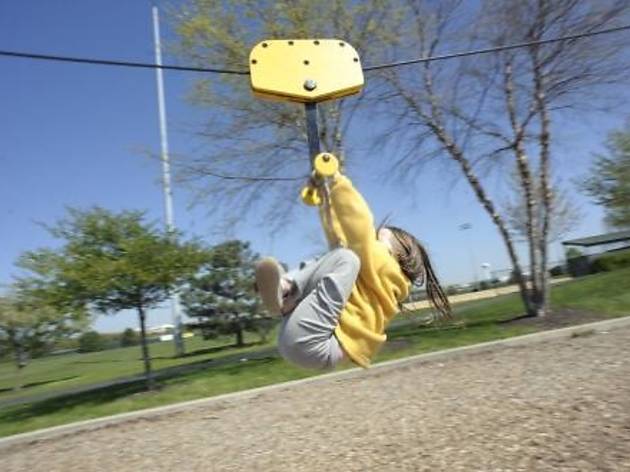 3/12
Photo: Nicole Radja
Then, they could fly through the air on zip lines like the one at Harvester Park, 15W400 Harvester Dr, Burr Ridge.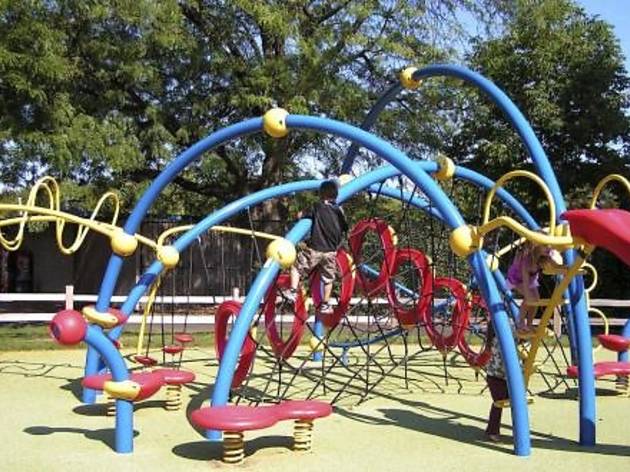 4/12
Everyone would giggle while they jiggle on a vibrating climbing platform like this one at York Commons, 665 S York St, Elmhurst.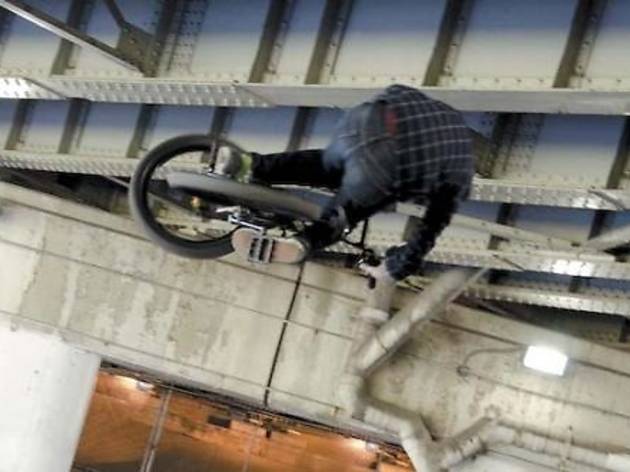 5/12
Photo: Emily Mohney
Sk8r types would ride the pipes with a backdrop like Silversurf Gate, an installation made of found elements such as hubcaps and lenses from old traffic signals at Logan Square Skate Park, 2430 W Logan Blvd.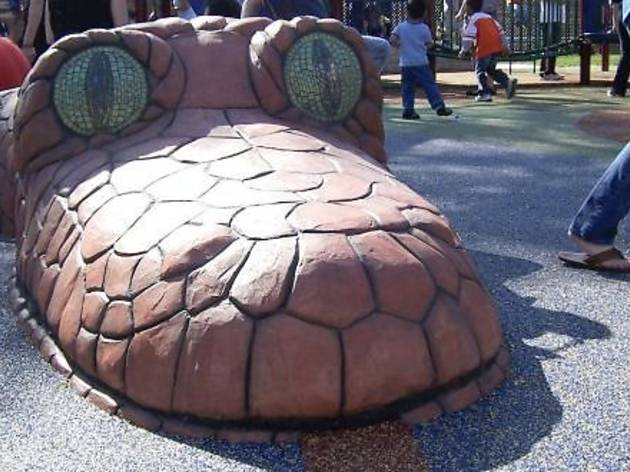 6/12
Photo: City of Chicago
Fantastical wee ones could conquer "Slimy the Snake" like the creature that rises from the ground at Commercial Club Playground, 1845 W Rice St.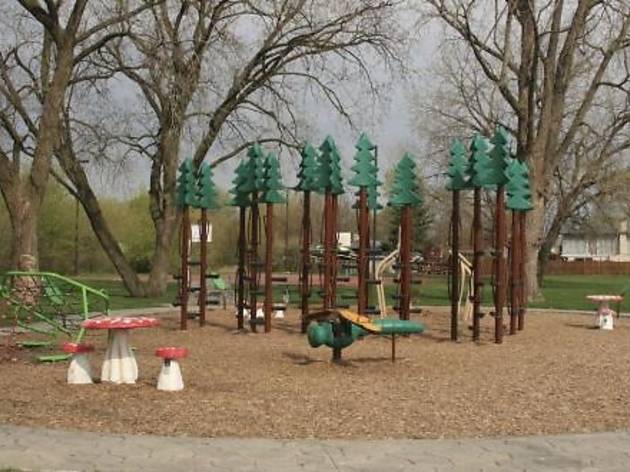 7/12
Nature lovers could scale a "spider" or climb a "tree" like those at Little Wolfe Playground, 107th St and Laramie Ave, Oak Lawn.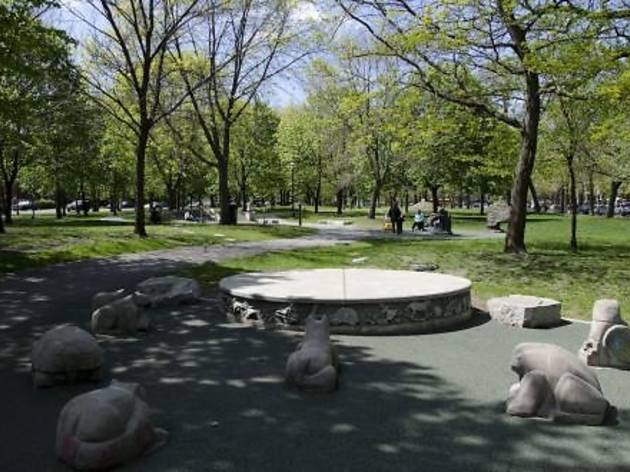 8/12
Photo: Emily Mohney
...Or frolic within the storybook that comes alive thanks to the Velveteen Rabbit-themed seating and play structures like the ones at Palmer Square Park, 3100 W Palmer Blvd.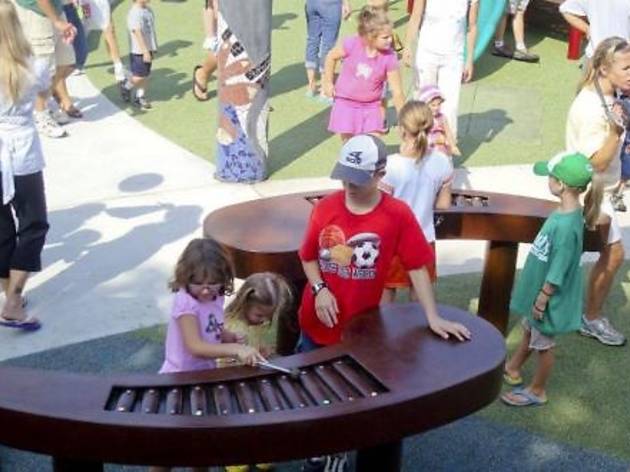 9/12
Photo: City of Chicago
And every playtime would get a musical backdrop thanks to sound sculptures just like at Mt. Greenwood Park, 3721 W 111th St.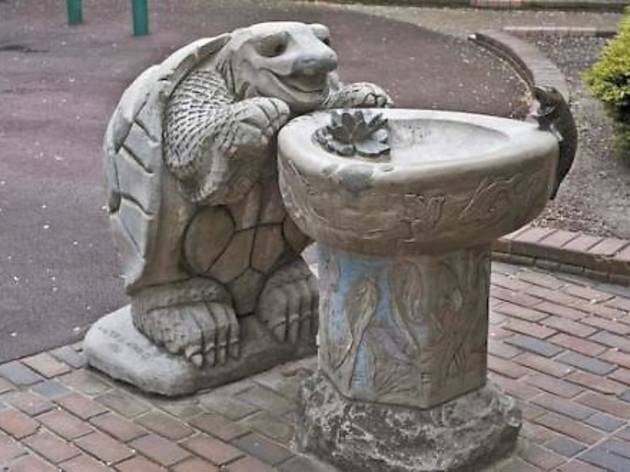 10/12
We'd all cool off by sharing a drink of water with a turtle like the charming fellow at Goudy Square Playlot Park, 1255 N Astor St.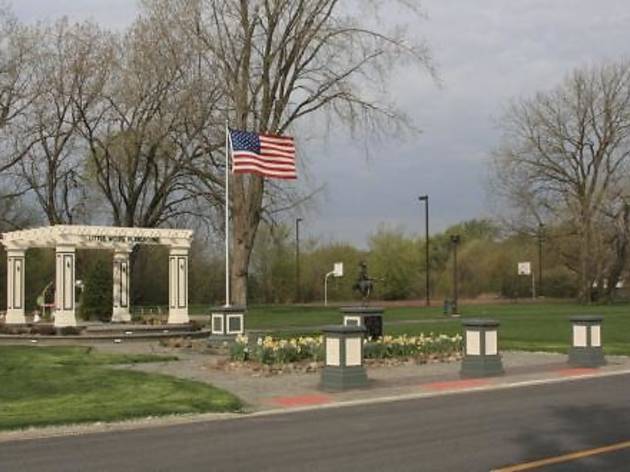 11/12
Little Wolf Playground, 107th St and Laramie Ave, Oak Lawn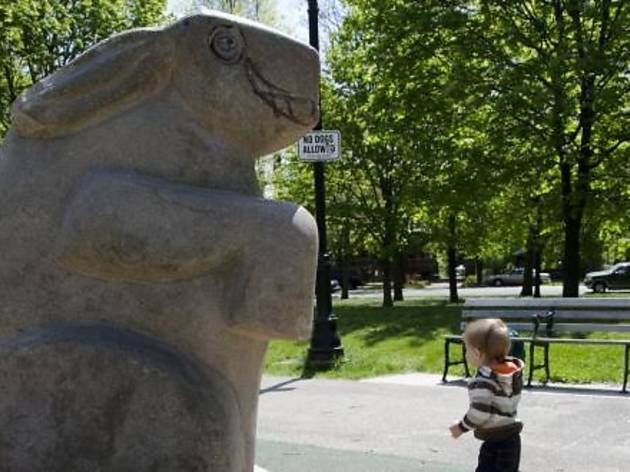 12/12
Photo: Emily Mohney
Palmer Square Park, 3100 W Palmer Blvd