Our favorite new board, card and dice games of 2011
Tired of too many video and computer games? Help Santa out by considering these great new analog games.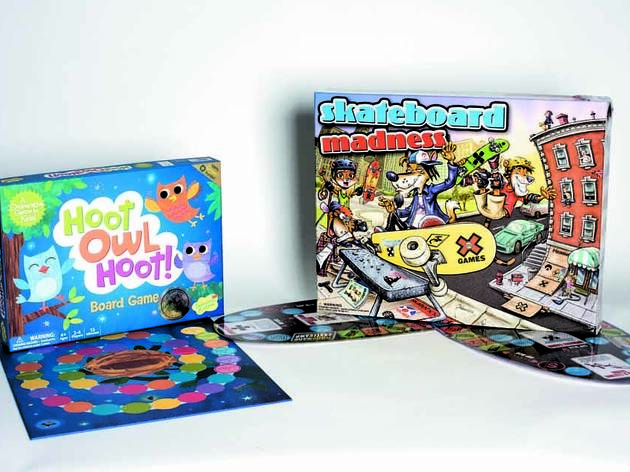 1/6
Photo: Erica Gannett
Skatboard Madness and Hoot Owl Hoot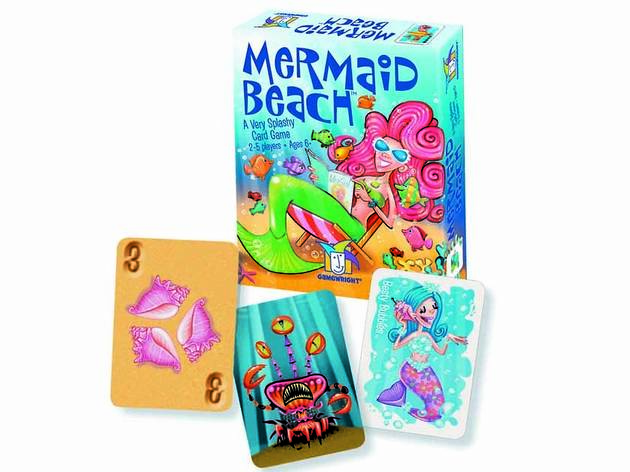 2/6
Photo: courtesy Gamewright
Mermaid Beach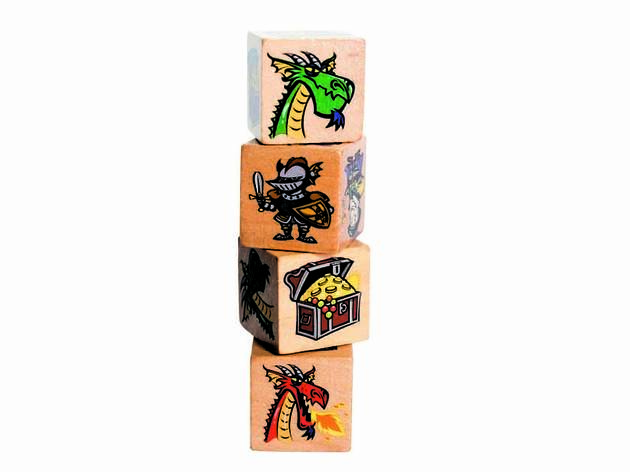 3/6
Photo: Erica Gannett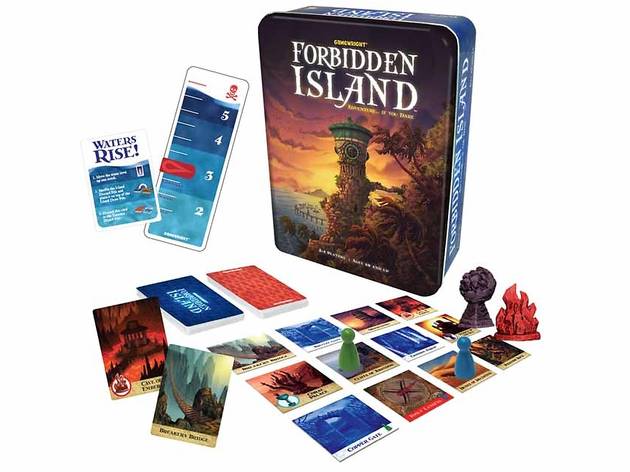 4/6
Photo: courtesy Gamewright
Forbidden Island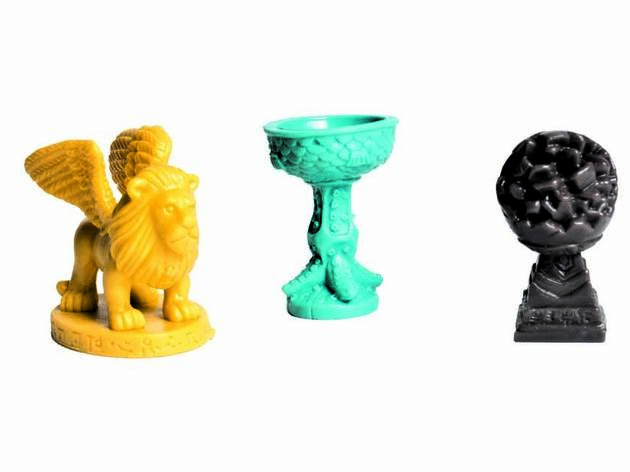 5/6
Photo: Erica Gannett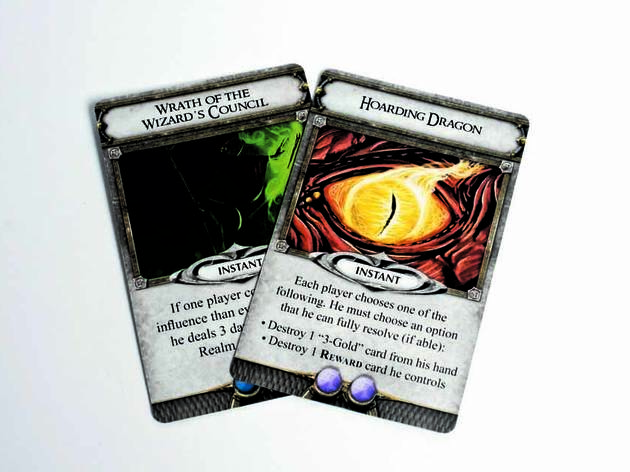 6/6
Photo: Erica Gannett
Hoot Owl Hoot! (Peaceable Kingdom, $15)
Good for: 4 and up
Best for: Kids who hate losing at Chutes and Ladders
Average play time: 10 minutes
Our five-year-old couldn't get enough of this gentle, cooperative board game: Even after we stopped, she dealt us hands and continued playing. The fact that you can, technically, play by yourself is just one nifty feature of her new favorite pastime. It also has adorable owl game pieces, a low-stakes task (get your owls to their nest before sunrise), three levels of play for extra challenges and a minuscule learning curve. Plus, players work together: If the owls make it home in time, everybody wins. —Rebecca Maughan
Skateboard Madness (Mindtwister USA $30)
Good for: 8 to adult
Best for: The rad tween skater in your life
Average play time: 30 minutes
We have only one skateboarder in our house, but all four of us had fun racing around the skateboard-shaped game board to accumulate enough sponsors and pro legend player cards to help us score big tricks and, ultimately, a win at the X Games. Insider knowledge of skater stuff ("Who from the Osiris video 'Children of the Revolution' has the best Tech Deck skills?") will help you score style points on the "hard" and "really hard" trivia questions, but even non-experts like me had no trouble with "easy" questions ("Why do skateboarders wear helmets?"). We were up and rolling within 15 minutes of opening the box; after finishing, my youngest asked, "When can we play again?" —Amy Carr
Mermaid Beach (Gamewright, $12)
Good for: 6 and up
Best for: Junior beachcombers
Average play time: 15 minutes

My seven-year-old son and I were concerned that this game, for two to five players, might prove too complicated given its extensive rule sheet, but soon after we shuffled up the two decks, we were tossing down mermaids (and mermen) with abandon. Players try to run out of Beach cards while hoarding high-point-value Shell cards. As my son put it, "It's a cross between Old Maid and Go Fish," but the eight-year-old who created the game threw in enough twists—such as Sneaker Wave cards that wash away opponents' Shell cards—to keep things moving along swimmingly. —Frank Sennett
Fandooble (Mindtwister USA, $15)
Good for: 6 and up
Best for: Competitive sibs who like to take one another down
Average play time: 15 minutes
This easy-to-learn game pits players against one another to amass the most gold coins by rolling the best combinations of dice adorned with wizards, knights, dragons, treasure chests and a scoundrel named Fandooble (we have no idea why). It's fast-paced, and kids especially love the rule that gives them the opportunity to steal an opponent's stash. We like that our kids used math skills (for counting coins) and that the whole game consists of four dice and a little sack of plastic coins, so we can bring it anywhere. Plus, whatever it means, it is pretty fun to say Fandooble. —Judy Sutton Taylor
Forbidden Island (Gamewright, $17)
Good for: 9 and up
Best for: Kids who could use a lesson in sharing
Average play time: 30 minutes
The first thing that stands out about this cooperative board game is the striking design. The "board" is actually a group of 24 handsomely illustrated tiles. You lay them out randomly, so it's always different—as is your role. Two to four players (but we bet you could play with five) each become a character with a unique ability that will help your team of would-be Indiana Joneses work together to rescue treasures and escape Forbidden Island before it sinks (cue spooky music). And boy, the way those tiles disappear ever more quickly adds a nail-biting factor. The slight learning curve is easy to manage since everyone's helping each other out. —Web Behrens
Rune Age (Fantasy Flight, $40)
Good for: 13 and up
Best for: Strategist kids who love solving problems
Average play time: 60 minutes
The learning curve on this deck-building game is steep; I gave up after five minutes of explanation from my 14-year-old son. But he and his nine-year-old brother—both well-versed in Magic: the Gathering—quickly took to the game, which offers four scenarios ranging from an all-out war among four "races" to a cooperative scenario in which everyone loses or wins together. My boys loved this game so much, they woke up at 6am on a Sunday to play it again. —Amy L. Hayden
Find these games at Cat and Mouse, 2212 W Armitage Ave (773-384-4454) and other area stores.