Overnight camp options for every kid
When your kids are ready to fly the coop—at least for a little while—give them an overnight experience at a close(ish)-to-home locale with these sports, arts, academic and tranditional options.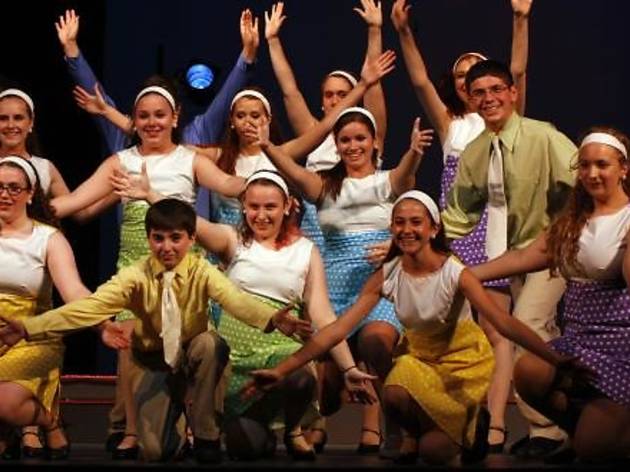 Camp Kupugani
Kupugani means "raise oneself up" and that's just what happens at this overnight camp for girls along the Leaf River, about two hours northwest of Chicago. The emphasis here is on trust, tolerance and diversity: Campers tackle weighty topics, such as bullying and self-esteem in an open and empowering environment. Two and four-week sessions are available and there's a separate camp option for boys. 6903 W White Eagle Rd, Leaf River (815-713-4110, campkupugani.com). Jun 24–Jul 21. $1,795–$3,350. Ages 7–15.
White Pines Ranch
Lil' pardners get a quintessential camp experience at this Midwestern dude ranch located two hours and 15 minutes west of Chicago. Kids ride horses during the day and snack on gooey s'mores around a campfire at dusk. In between, campers swim, play capture the flag, create crafts, hike and more. Each week has a theme, too—such as County Fair Week with pie-eating contests and square dancing. 3581 Pines Rd, Oregon (815-732-7923, whitepinesranch.com). July 1–August 17. $550 per week. Ages 8–15.
Harand Camp
Located about an hour and a half from the Loop on the shores of Lake Michigan in Kenosha, WI, this theater arts sleepaway camp blends acting, singing and dancing with a traditional camp environment. Kids spend the first half of the day doing theater acitivites and the second half in classes of their own choosing, ranging from sports such as volleyball and soccer to mellower activities like photography and creative writing. Sessions last one week, three weeks or six weeks. Carthage College, 2001 Alford Park Dr, Kenosha, WI (847-864-1500, harandcamp.com). Jun 24­–Aug 5. $950 and up. Ages 7–18.
Emagination
Techy tweens and teens can participate in a two-week computer camp at Lake Forest College, just north of Chicago. Your mini Einstein could learn Flash animation, create apps, design video games, build robots, participate in gaming tournaments, plus spend some free time in the computer lab. Kids get the dorm-room experience when they choose the overnight option. Lake Forest College, 555 N Sheridan Rd, Lake Forest (877-248-0206, computercamps.com). Jun 19–Aug 5. $2,525 for two weeks. Ages 8–17.
Nike Sports Camps
Leave it to the folks behind the iconic swoosh to serve up dozens of overnight sports camps for boys and girls anywhere from 30 minutes to a few hours outside of Chicago. Just a smattering: There's soccer camp at Elmhurst College, tennis camp at Bradley University and golf camp at the University of Illinois at Urbana-Champaign. Each camp delivers an average of six hours of daily instruction from a talented team of coaches, and mixes in other activities—think swimming and rest time—to recharge and refresh young athletes as they hone their sporty skills. Locations, dates, prices and ages vary; go to ussportscamps.com for more information.
RECOMMENDED: Chicago summer camp guide