Preview | Dance Central 2
Xbox 360 Kinect's irrepressible hit (and unbeatable calorie-burner) from last fall is set to invade living rooms again for the 2011 holiday season.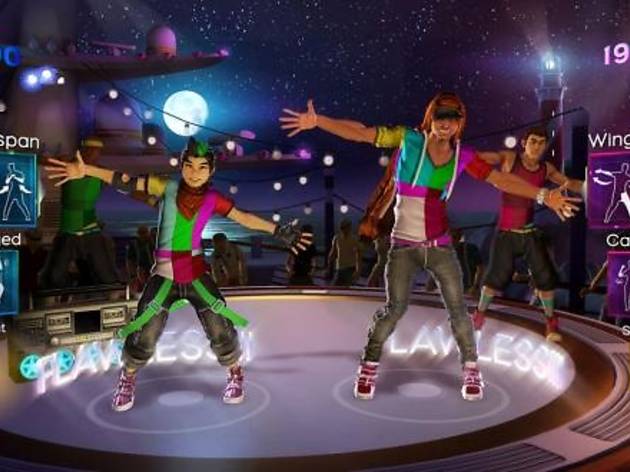 1/4
Photo: Courtesy of Harmonix
2/4
Photo: Courtesy of Harmonix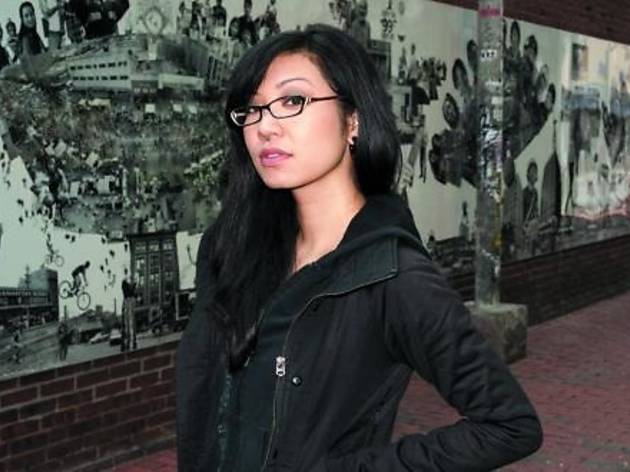 3/4
Photo: Cheryl DalPozzal
Harmonix lead producer Naoko Takamoto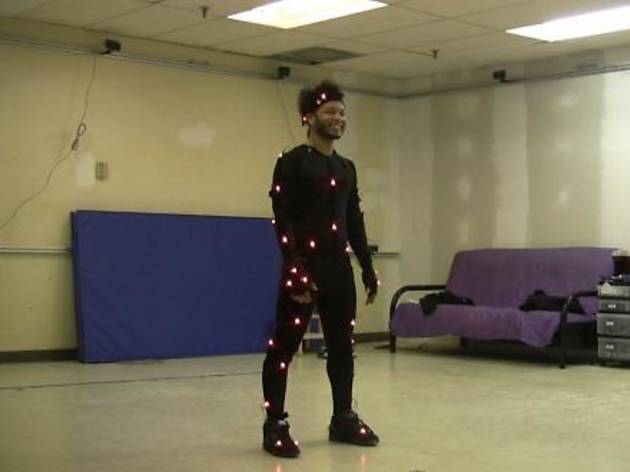 4/4
Photo: Courtesy of Harmonix
Dancer Marcos Aguirre takes a breather during a motion-capture session for Dance Central 2.
One commonly leveraged complaint against video games—that they keep kids from engaging in more physical activities—developed a chink in its armor in 2006, when Nintendo's motion-sensitive Wii began flying off store shelves. Last year, Microsoft dealt the argument a fatal blow with the release of its Kinect: a mysterious, shiny black bar on a motorized, swiveling stand that lets Xbox 360 owners play games with no controllers whatsoever.
Dance Central by Harmonix, masterminds behind the Guitar Hero and Rock Band franchises, was the first great Kinect title and a runaway success; Dance Central 2 goes on sale October 25. By phone from Harmonix headquarters near Boston, the game's lead producer, Naoko Takamoto, shares her theory on how a game that requires dancing—not exactly most Americans' preferred form of exercise—found such widespread appeal.
"You're not looking at each other, like with karaoke. You're looking at the screen and what you're seeing is awesome." She's right: The onscreen avatars always dance perfectly; parts of your body that aren't keeping up simply glow red until you get back on track. You'll never see your avatar flail helplessly or fall down, even if that's what's happening in front of the couch.
Nine choreographers, four more than the first go-around, came up with the steps for Dance Central 2, including new team member Nick DeMoura, an impossibly slick mover who performs with Justin Bieber. (Takamoto notes that another, Francisca "Frenchy" Hernandez, recorded her final routine in a motion-capture suit, in front of 24 cameras, while six months pregnant. She won't reveal the song's title, however, because it's one of many slated for later availability via download, a feature that lets both Dance Central discs keep on giving.)
Takamoto's first passion is music, which brought her to Harmonix in 2002, when it needed a songwriter for another sequel: Amplitude for Sony's PlayStation 2. "I kept working part-time jobs [at Harmonix] so I could focus on singing, and then the Karaoke Revolution titles started coming out. They needed testers for that and I was like, 'Ooh! Yes! I can do that! I can sing all day long! Please! Pay me for that!' And I'm still here."
She's since stopped recording under the alias Plural, but Takamoto still performs as a backup vocalist with Boston band That Handsome Devil. So we have to ask: Do Dance Central moves like her favorite, the hug-like "Hook It," ever slip out onstage?
"It's hard to do in platform stilettos," she says with a chuckle, "but sometimes, I'll throw something in."
Dance Central 2 ($50 at most retailers) is available for Xbox 360 Kinect beginning October 25.