Rainy day play
A little downpour doesn't have to spoil your day. Take the fun inside to these play spaces, where weather is never an issue.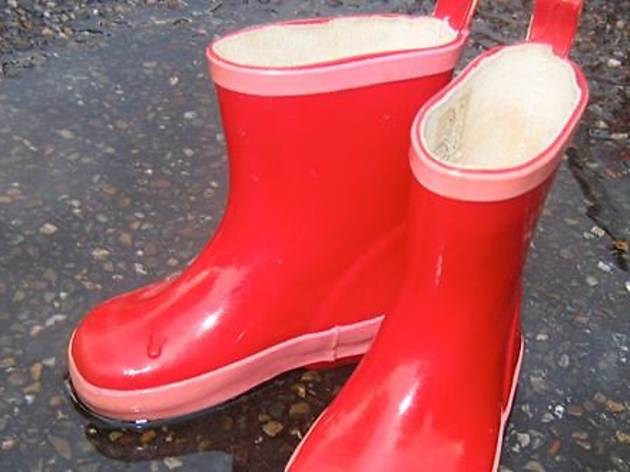 Bubbles Academy 1504 N Fremont St, 312-944-7677, bubblesacademy.com
Play tunnels and inflatables, development toys and soft foam climbing structures fill the open play space here. Through Jul 3: Mon–Fri 2–3:15pm; Tue, Wed 5:30–7pm. Jul 5–Aug 28: Tue, Thu 2–3:15pm. $10 for kids not enrolled in a Bubbles class, free for those who are.
Family Grounds Café 3652 N Lincoln Ave, 773-281-0785, familygroundscafe.com
Coffeehouse-meets-play-space offers supervised open play, storytelling, crafts and classes. Real-time, online reservations guarantee no-wait entry Tue–Thu 9am–1pm and Sat 9am–12:15pm. $6 each for adults and kids. Drop-in open play: Mon, Fri 7am–6pm; Tue–Thu 1–6pm; Sat 12:30–2pm. $11, additional kid $6. Non-crawling infants and adults free with $4 café purchase
Fantasy Kingdom 1422 N Kingsbury St, 312-642-5437, fantasykingdom.org
Open play for kids ages six and under with dress-up costumes, themed play areas and ride-on toys. Complimentary coffee until noon. Mon–Fri 9am–3pm. Closed weekends for private parties and the first week of July. $12, siblings under one and adults free.
My Corner Playroom 2121 N Clybourn Ave, 773-388-2121, mycornerplayroom.com
Open play with costumes, climbing structures and a sandbox. Through May 31: Mon–Thu 8–9am, 1–6pm; Fri 8am–6pm; Sat 9am–noon. Jun–Aug: Mon–Fri 8–9am, 1–6pm; Sat 9am–noon. $15, additional child $10, adults free.
Pump It Up 821 W Eastman St, 312-664-7867, pumpitupchicago.com
Inflatable bounce houses, slides and obstacle courses, plus separate toddler area. Family jump nights Tue 5:30–7pm; other pop-in play times scheduled around parties; call or check the website for schedule. $10 per kid, additional kids under two and adults free.
For a roundup of adorable rain gear to keep your kiddos dry, click here.