Ready, set…hunt
This scavenger hunt is a fun-filled spree where you'll discover all that's cheap and free.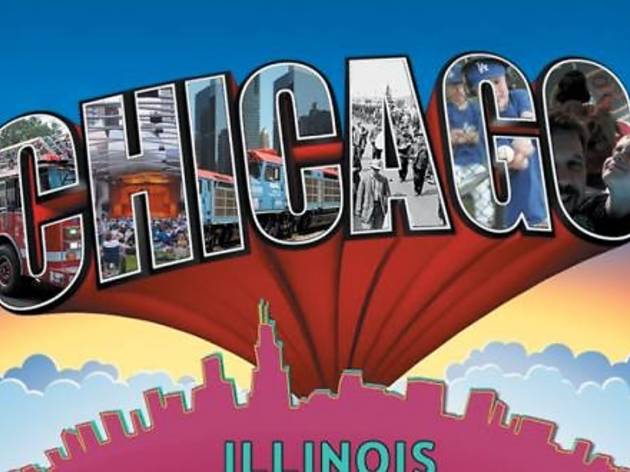 1/5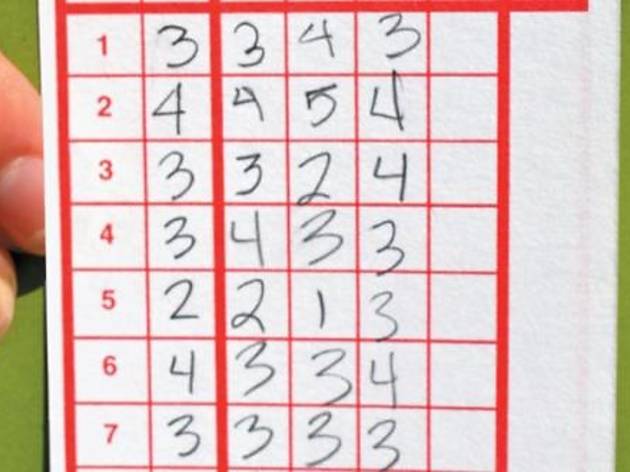 2/5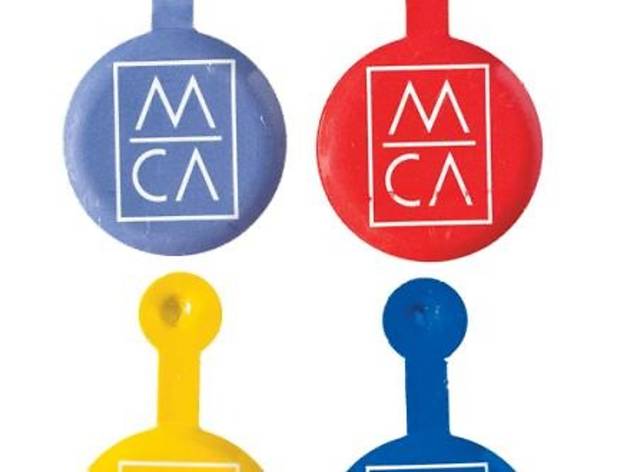 3/5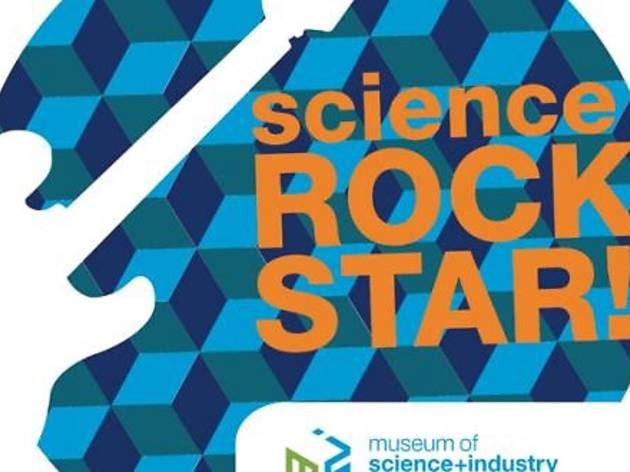 4/5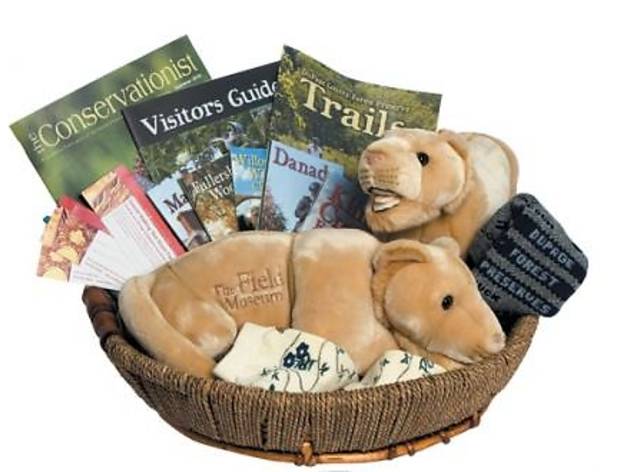 5/5
Photo: Paige Baker
Chicago is a great place for families to have fun on the cheap without feeling like you're missing out on the good stuff. See for yourselves: Follow our scavenger hunt through museums, parks and other sites packed with inexpensive (or free!) activities. Collect an item from each place, then send us a photo of you with your finds to win a basket a goodies from some of the places on the hunt. Better hurry; there's lots to do!
Have a ball where the crowds are small
On weeknights, the east end of Navy Pier is enjoyably free of crowds, and after-work putt-putt—just five bucks a pop—is a hole-in-one.
FIND THIS Scorecard from your putt-putt game (and don't worry, we don't care if your game isn't up to par!).
Take your tot where they serve 'em up hot
At Hot Doug's, you'll sate your craving for what's arguably the best take around on the city's quintessential cheap eat, plus teach your kids to try new things (game sausage and duck-fat fries, anyone?). Bonus: They'll love it, especially Doug's corn dog for $1.50 and mini bagel dogs served with tater tots for $2.50.
FIND THIS A Doug's napkin—special award for no grease stains.
Take time to gawk on this nature walk
A trip to the Lincoln Park Zoo never gets old. But now it offers something brand new: the Nature Boardwalk, a $12 million addition that opened in June. See wild indigenous animals like turtles, swallows and bluegills in a rehabbed, man-made pond habitat. Free.
FIND THIS Shoot a photo of an animal and tell us what it is—maybe a bass, bluegill or swallow?
Step back in time at the end of this rhyme
On the Chicago History Museum's free Mondays, kids can dive inside a giant, faux Chicago-style hot dog; catch pop flies in a simulated Comiskey Park; or bike down old-fashioned wooden streets at the museum's permanent kid-fave "Sensing Chicago." Free for kids under 12 and everyone on Mondays.
FIND THIS Send us a printout of your postcard from the virtual-postcard station.
You'll sing with glee 'cause this fun fest is free
Whether your child is an aspiring artist or scientist, he can find something fun and educational—and gratis!—at Millennium Park's Family Fun Festival: Old Town School of Folk Music's Wiggleworms (daily at 10am) and the Reading Circle (11am) entertain tots, while older kids enjoy afternoon concerts (1pm), crafts and environmental activities. Through Sept 3; free.
FIND THIS A fest brochure.
Look to the east and you'll see a beast
From Sue to the Lions of Tsavo, the Field Museum's permanent exhibits are roaring fun on free days. 9am–5pm. Free days: Sept 13, Oct 11, Nov 8.
FIND THIS A fossil rubbing from Crown Family PlayLab.
Take a hike with your tyke
After enjoying the great outdoors at DuPage County's network of nature preserves (various locations, 630-933-7200, dupageforest.com), kids can pop in for interactive activities at nature centers, including the historic, working Kline Creek Farm and Fullersburg Woods Nature Education Center. Free.
FIND THIS Snap a photo of yourself in the woods, and tell us which nature preserve you visited.
Give science a try at MSI
Lucky for you, the Museum of Science & Industry's best whiz-bang exhibits, "Science Storms" and "You! The Experience," cost zilch on free days. Free days: Aug 30; Sept 7–14, 20, 21, 27, 28; Oct 4–6; Nov 11.
FIND THIS Ask a staff member in a lab coat for a sticker. Warning: She might want you to learn something in return.
Get a fresh start with cool modern art
With free access to its books, self-guided kids' tours and art-focused computer games, the Art Institute of Chicago's Ryan Education Center won't make kids feel like they're being dragged to a stodgy ol' art museum. Free, Ryan Education Center only.
FIND THIS A brochure on kids' programs.
Take a class on the grass
Lurie Garden, a horticulture haven, helps turn kids on to nature with its often weird and fascinating plants—like the prickly rattlesnake master, fuzzy queen of the prairie, and spiky rusty foxglove. Free family workshops happen monthly. See luriegarden.org for times.
FIND THIS A photo of your drawing or cooking project from August 8 or September 11 workshops.
Let them learn about every fern
Step out of the concrete jungle and into the humid, tranquil plant paradise of Garfield Park Conservatory. You and the kids can take the serenity a step further by attending a bi-weekly origami open house (second Saturday of every month from 1–4pm). Free.
FIND THIS A paper project from an origami workshop. Bonus points for moving past the basic pinwheel.
Show them swank in the style of Frank
Frank Lloyd Wright's Robie House should provide inspiration for kids to design their own 3-D models of floor plans during LEGO Architect workshops. Kids leave with a copy of their floor plan plus a photo of their LEGO creation. Various times, $5.
FIND THIS A photo of your model. Aug 21, 26. Sept 18, Oct 16, Nov 20. $5.
Show them this kind of paint is not for the faint
At the Museum of Contemporary Art's Summer Outdoor Creation Stations (11am–2pm and 5–8pm Tuesdays through Sept 14) and on free Family Days (second Saturdays of the month starting Oct 9), hip kids can make their own masterpieces inspired by exhibits, including Alexander Calder's (through Oct 17) sculptures and mobiles and Luc Tuymans's (Oct 2–Jan 9) avant-garde paintings. Free for families with kids under 12.
FIND THIS The metal MCA tab you get after paying admission.
Crack open a book in a library nook
Harold Washington Library's overflowing shelves of books, DVDs and resources make the Internet look shabby. Year round, the family can stop in for regular programs including story times and a preteen book club. Free; registration required for some programs.
FIND THIS A paper bookmark available at the Children's Library.
Find a boredom cure on an architecture tour
On the third Sunday of every month from September through May, kids can duck in to Chicago Architecture Foundation's CAFamily Studio Sundays for creative activities, walking tours and stories. Find times at architecture.org; free.
FIND THIS A photo of you pointing to your favorite building in the Chicago Model City display.
Win a gift basket!
Send proof of your scavenger-hunt findings to TOC Kids to win tickets and fun items from several of the venues mentioned here. By November 1, send a photo of you with your stash, plus a list of all the items you collected. The winning entry will be selected by random drawing. E-mail kids@timeoutchicago.com, subject line: scavenger hunt, or mail to Kids Scavenger Hunt, Time Out Chicago, 247 South State Street, 17th Floor, Chicago, IL 60604.