Spring break in Scottsdale
There's something for everyone in this desert town.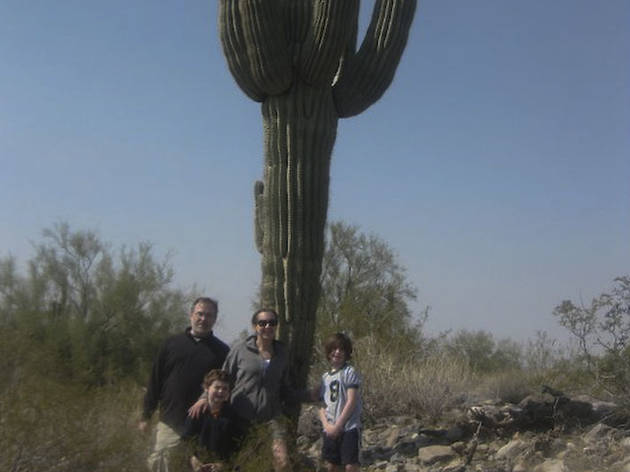 1/10
Big cactus near Camelback Mountain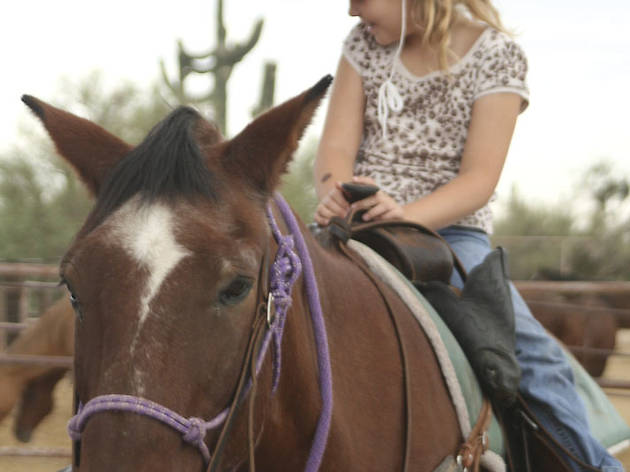 2/10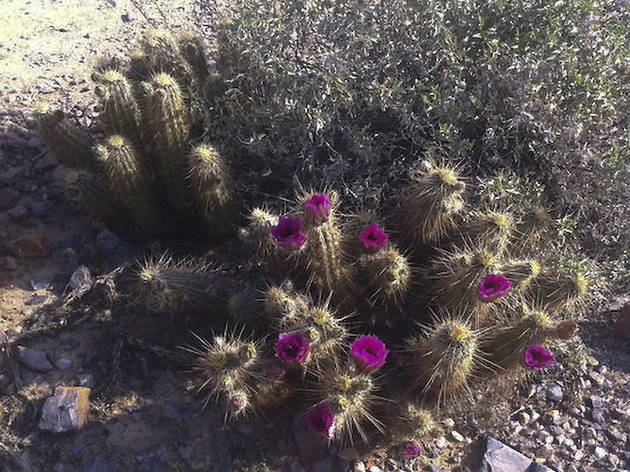 3/10
Photo: Judy Sutton Taylor
Native Arzizona flora.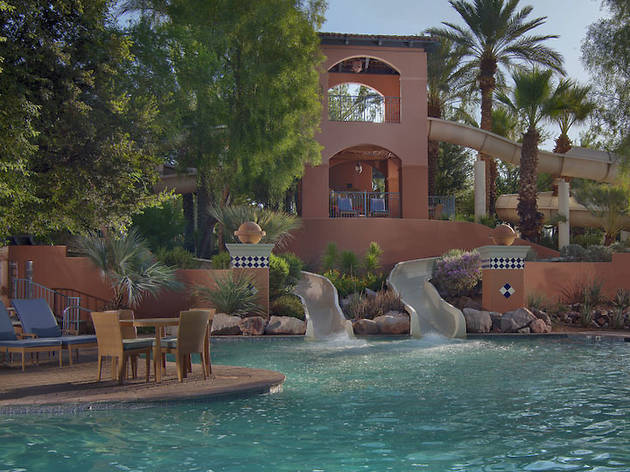 4/10
Photo: Michael Baxter
Water slides at the Fairmont Scottsdale Hotel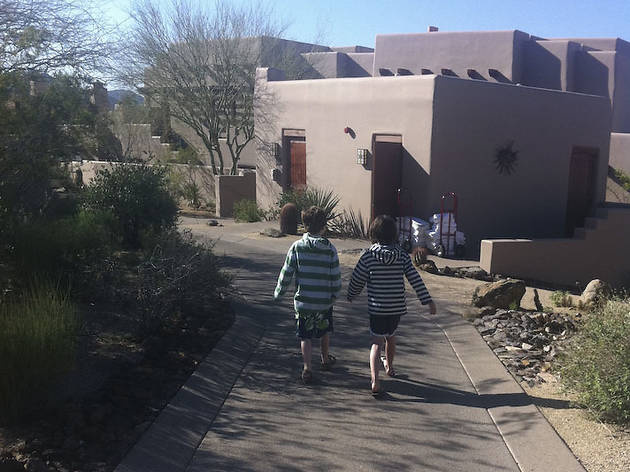 5/10
Photo: Judy Sutton Taylor
Adobes at the Four Seasons Scottsdale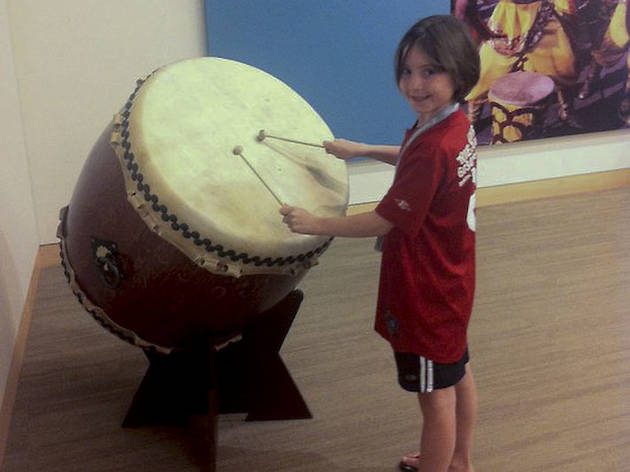 6/10
Photo: Judy Sutton Taylor
Musical Instrument Museum, Phoenix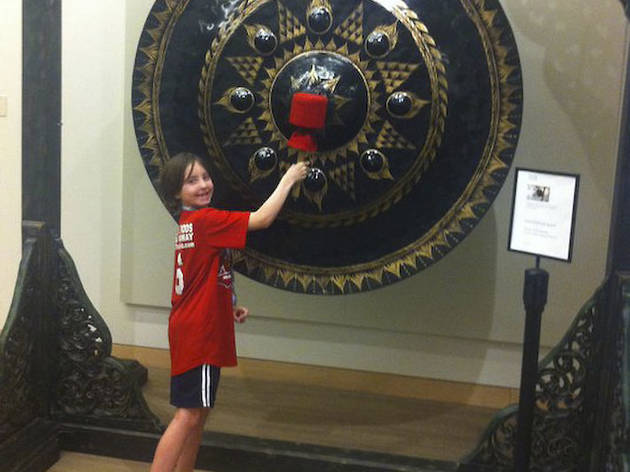 7/10
Musical Instrument Museum, Phoenix
8/10
Cycling trip with Arizona Outback Adventures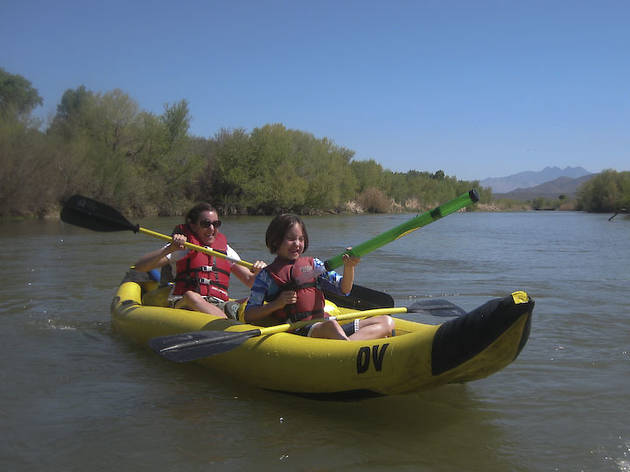 9/10
Kayaking the Salt River with Arizona Outback Adventures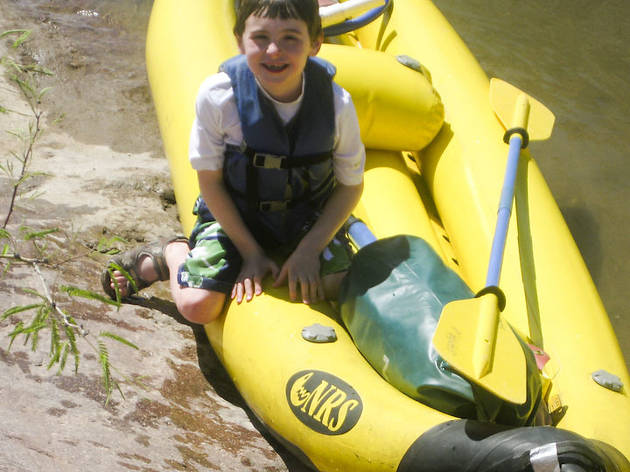 10/10
Photo: Judy Sutton Taylor
Kayaking the Salt River with Arizona Outback Adventures
Even though it arrived late this year, winter has likely worn out its welcome with your family by now. You're all craving a warm climate for spring break, but the consensus probably ends there. If your clan is like mine, your kids want an adventure, your husband wants to kick back and watch sports, and you wouldn't mind a little bit of both—so long as you can also mix in some pampering, a little culture and plenty of time in the sun.
For our disparate foursome, a decision to go to Scottsdale, Arizona, proved to be win-win-win-win. I enjoyed a week sans whining and eye rolls (from all ages) because Scottsdale offers something for everyone.
The weather is practically guaranteed to be perfect: Spring is the best time of year in this desert city 15 miles outside of Phoenix, with high temps averaging about 77 degrees and very little rainfall.
If your primary goal is to relax and soak up the sun, it's worth the splurge to stay at one of the more high-end resorts that cater to families, such as the Fairmont Scottsdale (fairmont.com/scottsdale; rates start at about $429/night during peak season), where days can be spent at one of five heated pools, two waterslides, seven tennis courts or a plush spa with a roof deck. If that's not enough, the staff even sets up bouncy houses and water slides on the lawn for small fries.
The Four Seasons Resort Scottsdale (fourseasons.com/scottsdale; rooms start at $499/night) has a laid-back vibe where you can make the most of your mountainside stay: A trail leads directly to a stunning hiking path at adjacent Pinnacle Peak Park (pinnaclepeakpark.com), and there's complimentary stargazing every Friday night. If you want to ditch the little ones and sip cocktails poolside, the kids' club is gratis, too.
North and South Siders can maintain their out-of-state allegiances during Cactus League spring-training games with the Cubs at the remodeled Hohokam Park Stadium, 10 miles south in Mesa (480-644-4451, hohokamstadium.com). Tix are just $8–$32, a steal compared to what you pay at Wrigley. The White Sox play 20 miles to the west at Camelback Ranch Stadium in Glendale (623-302-5000, camelbackranchbaseball.com); tickets are $8–$44. Catch a Crosstown Classic matchup without taking the El when the teams play one another March 9 and 18. (Visit cactusleague.com for the full schedule.)
Explore the desert landscape with one of the super-friendly expert guides from Arizona Outback Adventures (480-945-2881, aoa-adventures.com; half-day packages start at $100), who take you hiking, biking, rafting, kayaking or any combination of the lot. Our guide pointed out wild horses, blue herons and bald eagles on our kayaking trip along the pretty Salt River. Or make like a cowboy at MacDonald's Ranch (480-585-0239; macdonaldsranch.com. $40–$45 for a one-hour ride), where moonlight trail rides on horseback come with a soundtrack of coyotes singing in the distance.
To sate the culture vulture in your flock, take the family to the awesome new Musical Instrument Museum in Phoenix (480-478-6000, mim.com. $18, ages 13–19 $14, ages 4–12 $10, 3 and under free), where wireless hot spots throughout the galleries allow you to hear music played by instruments native to countries around the globe, as well as classics by artists such as Carlos Santana and Eric Clapton. Or visit the home where Frank Lloyd Wright wintered at Taliesin West (480-860-2700, franklloydwright.org). Try the two-hour Night Lights tour to see how magical the grounds look illuminated ($35, students $30). It's a chance to remind yourselves how breathtakingly far you are from Wright's Midwestern homes—and the Midwest winter.