Spring break road trips in every direction
Get the family out of town with these trips.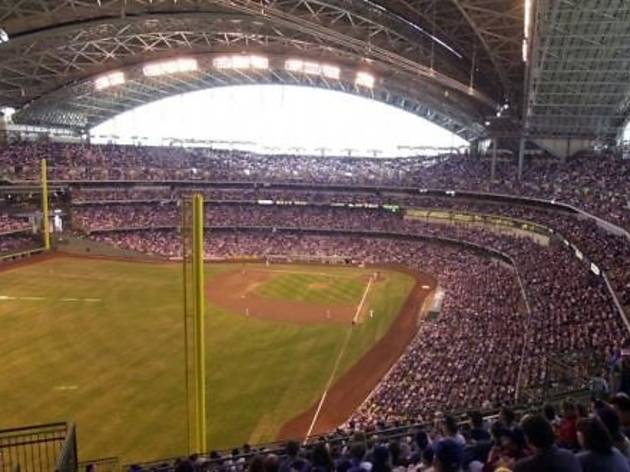 1/5
MIller Park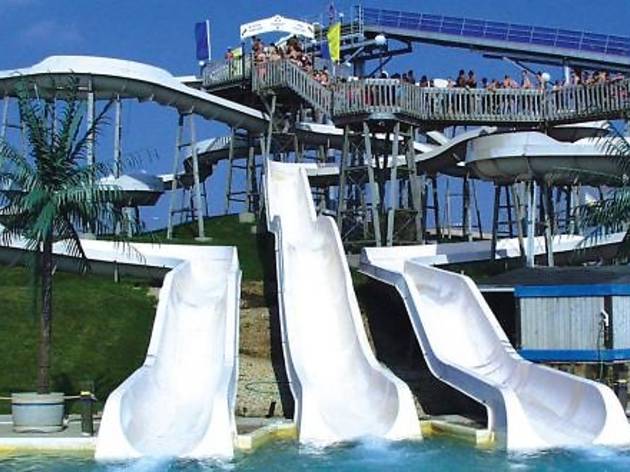 2/5
Rockford Body Slides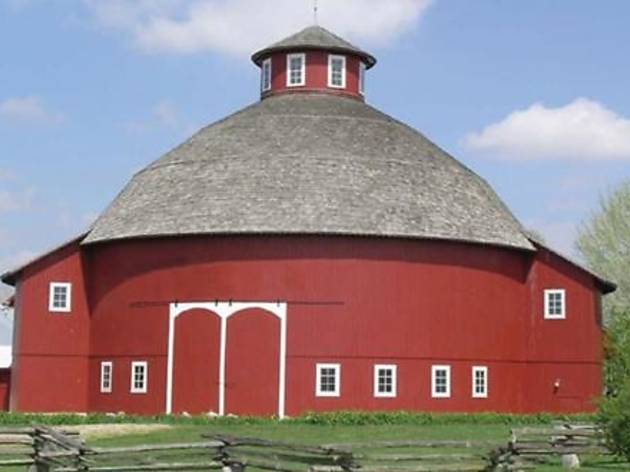 3/5
Amish Acres Round Barn Theatre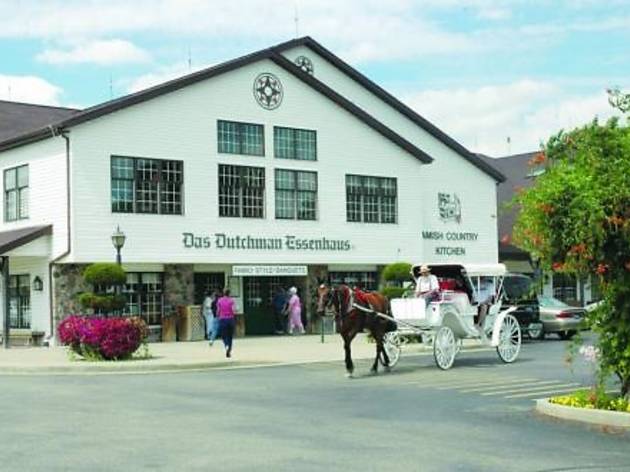 4/5
Das Dutchman Essenhaus and Carriage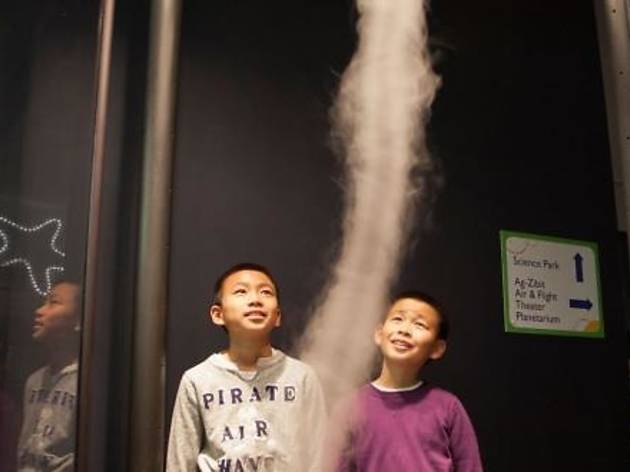 5/5
Rockford Discovery Center
Milwaukee
Go for Major League fun without the fuss
Leave your hometown allegiance at the Illinois state line. A game at Miller Park (414-902-4400; tickets 414-902-4000), one of the family-friendliest in the MLB, is all about having a good time. Kids 14 and under (and seniors) get up to 50 percent off most seats for all weekday afternoon games, and the first 2,000 fans ages 12 and under at every Sunday afternoon game get free ice cream. Squirmy young fans can keep busy as soon as the park gates open at the Kids Zone, where there are batting and pitching cages and loads of interactive, baseball-themed activities. Even better: The convertible roof means spring's unpredictable weather is a non-issue.
If there's time Discovery World (500 N Harbor Dr, Milwaukee, WI; 414-765-9966. $17, kids 3–17 $13.) wraps several attractions into one: science and technology, aquariums, a 19th-century schooner reproduction and more.
Rockford
Go for A chance to check out some quirky museums
The Discovery Center Museum (711 N Main St, Rockford; 815-963-6769. $8.) features 250-plus hands-on activities. The new "Figure it Out" exhibit sneaks math games into everything from telescopes to origami, while "Ag-Zibit" features a real tractor and a soybean conveyer belt. "Treasure!" puts kids in the explorer role with tools to scour real shipwreck finds. Outside is an impressive two-story wooden climbing and crawling structure, plus water-play and dino-dig areas.
If there's time Just around the block is the Burpee Museum of Natural History (737 N Main St, Rockford; 815-965-3433. $10, kids 7–17 $7, six and under free), a neatly packed look at Rockford's beginnings, including the hands-down highlight, Jane, a 21-foot juvenile T. rex skeleton.
Indiana Amish Country
Go for An excuse to unplug
If you've got tweens or teens who can't get enough of all those Amish reality shows, intrigue them with a trip to the real deal in Elkhart County, about two hours from Chicago. They'll likely find a quainter scene than what they see on TV at Amish Acres (1600 W Market St, Nappanee, IN; 800-800-4942. $13, kids 4 and up $5.), which is an 80-acre living museum of sorts, with a restored farmstead, round barn theater offering children's productions, maple syrup sampling and horse-and-buggy rides.
If there's time Explore some of the 90-mile self-guided Heritage Trail loop (download an audio tour at amishcountry.org), including Amish handicraft shops and gardens.
Holland, Michigan
Go for A tiptoe through the tulips
From late April through May, a staggering six million tulips fill this small city, a two-and-a-half hour drive from Chicago along Lake Michigan. The annual Tulip Time Festival (May 4–11; 800-822-2770) turns blooming season into a citywide extravaganza: three parades, a "Kinderplaats" outdoor kids festival, an arts and crafts fair, fireworks, concerts (Kenny Rogers this year), a 5K/10K run and more. Buy bulbs and other treats at Veldheer's Tulip Gardens and DeKlomp Wooden Shoe and Delftware Factory (12755 Quincy Ave, Holland, MI; 616-399-1900).
If there's time Nelis' Dutch Village (12350 James St, Holland, MI; 616-396-1475. $10, kids 3–15 $7.) is a slightly hokey theme park, but worth it for a slide down a wooden shoe and walk with the resident goat. Also check out the only authentic working Dutch windmill in the United States, shipped from the Netherlands and set up in a park known as Windmill Island (7th Street and Lincoln Ave, Holland, MI; 888-535-5792. $7.50, kids 5–15 $4.50).