Story time, any time
Story times and reading groups keep young bookworms busy all week long.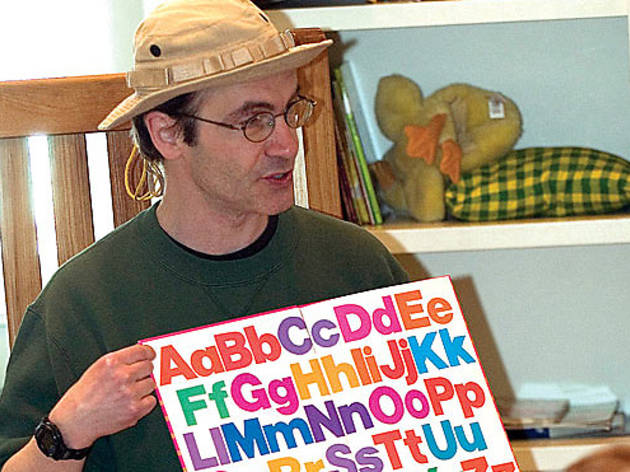 Reading stories before the last tuck in is mandatory—even if it's the same one over and over (and over) again. Venturing out to story times (and book groups for more experienced readers) around the city and suburbs can shake the same-old-stuff doldrums and give mom and dad a break, however brief.
Monday
Lincoln Park Zoo (2200 N Cannon Dr, 312-742-2000) 9:15, 10am; free. Geared to wee animal lovers ages one to four, this half-hour story time and sing-along inside the farmhouse at Farm-in-the-Zoo is alternately hosted by Mr. Singer (of local kiddie band Mr. Singer and the Sharp Cookies) and Professor Boonie (performer Michael O'Toole) and focuses on wildlife conservation. Also offered at the same times on Wednesdays.
Chicago Botanic Garden (1000 Lake-Cook Rd, Glencoe, 847-835-5440) 10–11am, free. Early birds get the worm through April at the Lenhardt Library, where staff lead nature-themed stories and craft activities. Afterward, the five-and-under crowd can grab bingo-style cards to mark off items they see throughout the grounds.
Tuesday
Pottery Barn Kids (2111 N Clybourn Ave, 773-525-8349) 11am, free. While you buy baskets to store little Caroline's craft supplies, she'll get an official membership card to join other preschoolers to listen to faves like Pinkalicious by Victoria Kann. After she attends five times, she gets a coupon for ten percent off one item.
Wednesday
Open Books (213 W Institute Pl, 312-475-1355) 11am, free. The literacy center/bookstore hosts a story-and-craft time that allows parents to browse while kids ages two to ten are entertained for 60 to 90 minutes with puppet shows, music and art projects. (Also offered at the same time on Saturdays.)
Harold Washington Library (400 S State St, 312-747-4200) 6pm, free. This librarian-led evening story-time series packs stretches, finger-puppet plays, music and crafts into 45 very full minutes for kids ages three to five. Registration is required; through April 21(no story time on March 31).
Thursday
Family Grounds Café (3652 N Lincoln Ave, 773-281-0785). 10–10:45am, $60. Crafty Storytime is a five-week class for two- to four-year-olds that weaves in themed art projects like making place mats while listening to Green Eggs and Ham.
Friday
Nibbles' Play Cafe (13 Huntington Ln, Wheeling; 847-229-0400). 11:30am;café admission is $5 for ages one to seven, $3 for siblings, adults and older kids free. Every other Friday, Sharon Price and her puppet Roxanne set up shop to sing songs and read a short story or tell one of their own at this play space/coffee shop. Times and dates can vary, so check the web site before going.
The Book Cellar (4736 N Lincoln Ave, 773-293-2665) 11am, free. A week's worth of story times wouldn't be complete without a mention of Nili Yellin, a.k.a. the Storybook Mom and the most popular kids' storyteller in town. We like catching her at this Lincoln Square store best so we can browse the awesome selection of grown-up titles and get a good cappuccino, too.
Saturday
Challengers Comics (1845 N Western Ave, 773-278-0155) Noon, free. Your child only reads comic books? Perfect. On the last Saturday of every month, store owners Patrick Brower and Dal Bush play prerecorded dramatizations of graphic novels for superhero-loving 8- to 12-year-olds while they follow along with their own copies of the book (March's selection: Bone by Jeff Smith).
Sunday
Chicago Children's Museum (Navy Pier, 700 E Grand Ave, 312-527-1000) 1, 2 and 3pm; included with admission. An hour-long comic and graphic-novel workshop each Sunday in March lets kids create their own story panels, then rearrange them to create new stories.