The National Hellenic Museum opens its doors
The only U.S. museum dedicated to telling the story of Greek culture and history from ancient to modern times is open for business.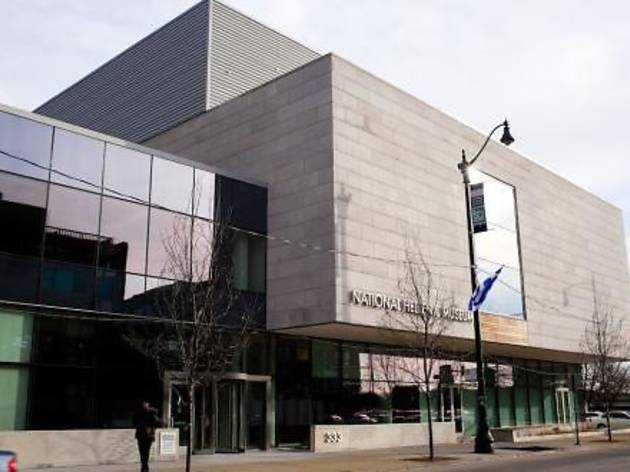 1/11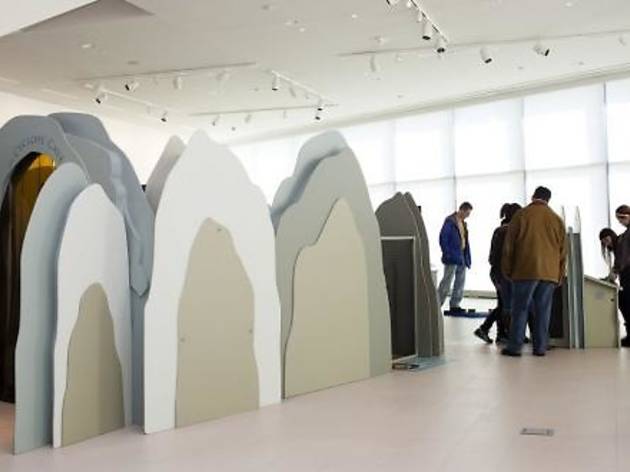 2/11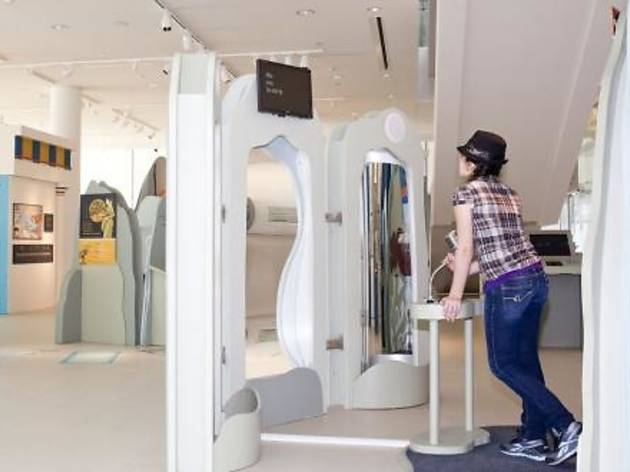 3/11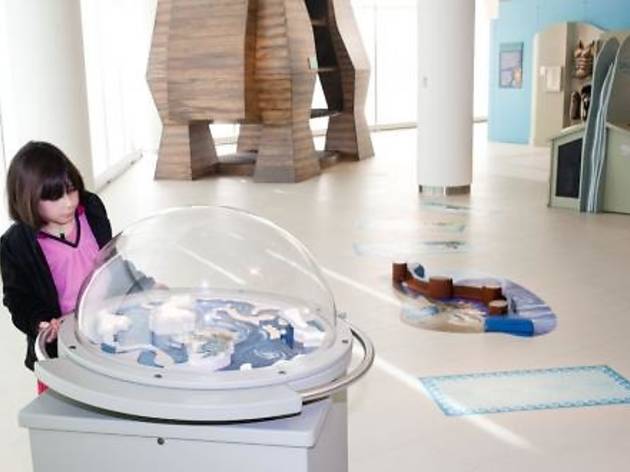 4/11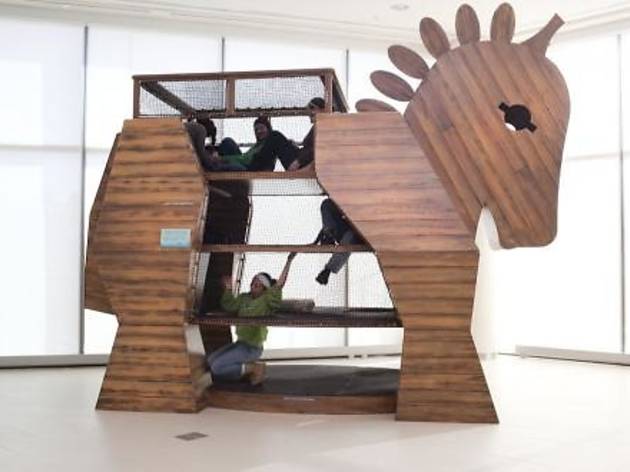 5/11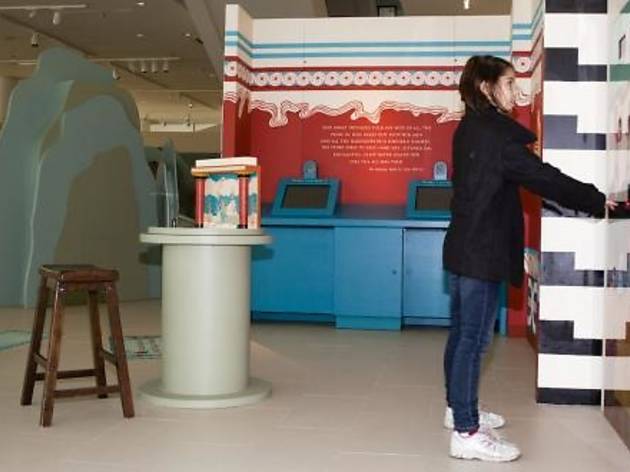 6/11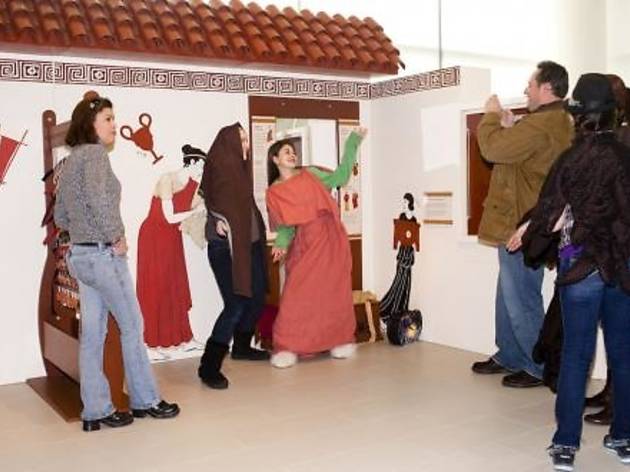 7/11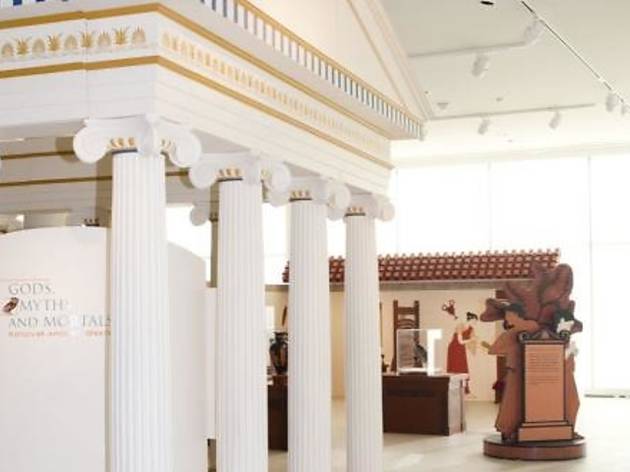 8/11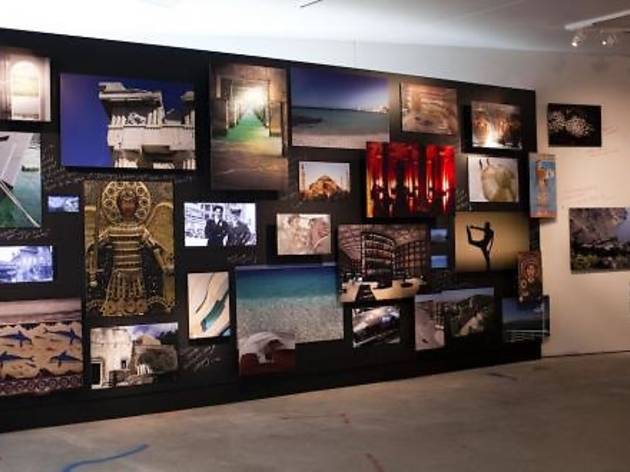 9/11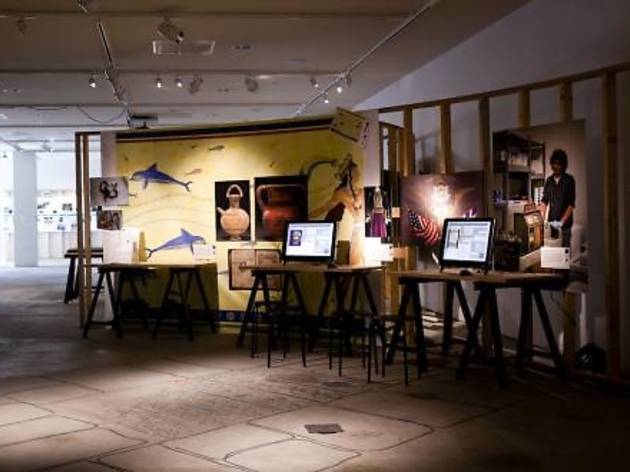 10/11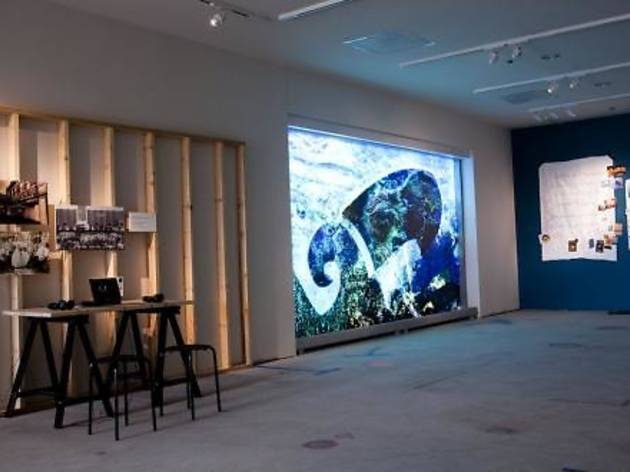 11/11
A splash of Greek chic arrived on Chicago's museum scene in December—in the form of the new three-story home of the National Hellenic Museum. Housed in a 40,000-foot LEED-certified building designed by local architect Demetrios Stavrianos, the grand structure incorporates Aristotle's vision of the four classic elements.
The first permanent home for the institution clearly raises its profile from its days as the Hellenic Museum and Cultural Center, a tenant in a space above the Greek Islands restaurant. Thanks to kid-friendly interactive exhibits, an extensive research library, an oral history center, a killer rooftop patio and a children's education center, the whole family can enjoy a fantastic voyage through earth, air, fire and water.
EARTH
Architectural element
Natural limestone and recycled wood and glass—elements also used in classic Greek architecture—are present throughout the magnificent building.
Interactive element
Climb on a 13-foot-tall Trojan horse, one of many educational stations in the super-fun exhibit, "Gods, Myths and Mortals: Discovering Ancient Greece," which runs through September 2. Nearby in the same exhibit, play dress up in replicas of traditional garments made with the natural fibers and weaving techniques of the ancient civilization.
AIR

Architectural element
A breathtaking rooftop terrace will have you floating like Zeus on a cloud. Coming soon here: a coffee bar where guests can take in unobstructed views of downtown and the main Greektown strip. For those who can't bear the thought of ancient, pre-Internet life: There will be free Wi-Fi, too.
Interactive Element
Sing like a siren at the karaoke station, where you can belt out classic pop songs with modified (sometimes corny) mythological lyrics into an old-fashioned microphone. Or share your family's story at the oral history center, where people of Greek heritage can record their tales, and everyone can listen to the stories. Greek-American celebs such as Nicolas Cage and John Aniston have already contributed.
FIRE
Architectural element
A digital fireplace, with faux flames evoking the Olympic torch, provides a warm greeting to visitors as they enter the museum.
Interactive element
Kiln-fired pottery scattered throughout the exhibits tells the tale of ancient Greek life through intricate paintings and illustrations. Get hands-on with replicas, which depict one true and one false illustration of ancient Greek life on each side of the pot. You decide which one is correct.
WATER

Architectural element
Glossy surfaces throughout the interior mirror the feeling of Narcissus's reflective pond. Plus, the ecofriendly facility reduces water consumption by 40 percent by using fancy low-flow faucets, toilets and urinals.
Interactive element
Museum-goers will be swept into the journey of the immigrant experience via the in-progress permanent exhibit, "In Search of Home: The Greek Journey from Myth to Modern Day." When completed, it will feature floor-to-ceiling projections of epic, Poseidon-style waves. In the current sample, a mosaic of Greek-American portraits takes on the look of an ocean swell.
---
"Gods, Myths and Mortals" runs through September 2. Visit nationalhellenicmuseum.org.