The perfect pet
Whatever your family's needs, the ideal companion animal awaits.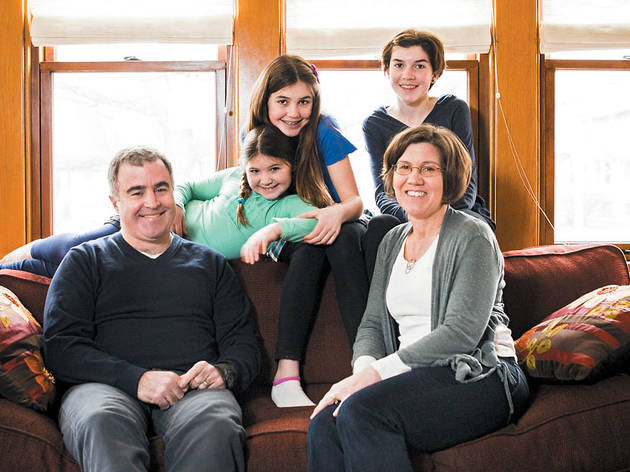 1/10
Photograph: Allison Williams
The familyKathy Stohr and John Blasi, and their kids Olivia, 14, Nora, 12, and Charlotte, 8, from Oak Park The situationThe Stohr-Blasis currently have fish, but Kathy and the kids are pining for a dog. "I grew up with a dog, but my husband did not," she says. "He doesn't see [having one] as an essential part of childhood the way I do. He's okay with the idea of a small dog, but the kids and I want something bigger and more playful, like a retriever." Middle sister Nora has allergies to "fluffy" dogs, and while they'd like an older dog from a shelter, the family is concerned about whether that's a safe move with kids in the house. The advice"There's never a bad reason to check out a shelter," says Barbara Royal, a veterinarian who owns the Royal Treatment Veterinary Center (4130 N Rockwell St, 773-267-9966) and is the author of The Royal Treatment: A Natural Approach to Wildly Healthy Pets. "They have amazing dogs, and you can tell personalities very quickly. There's no way a shelter is going to give you an animal that's dicey; it will ruin their whole business." She suggests the family consider initially fostering a dog for a week or two to see if Nora's allergies are affected, and recommends a medium-sized dog to make everyone happy. "I've seen big stature in little dogs that's just amazing. Little dogs can have so much personality. Something in the 25–45 pound range works really well for families who have the big dog/little dog controversy."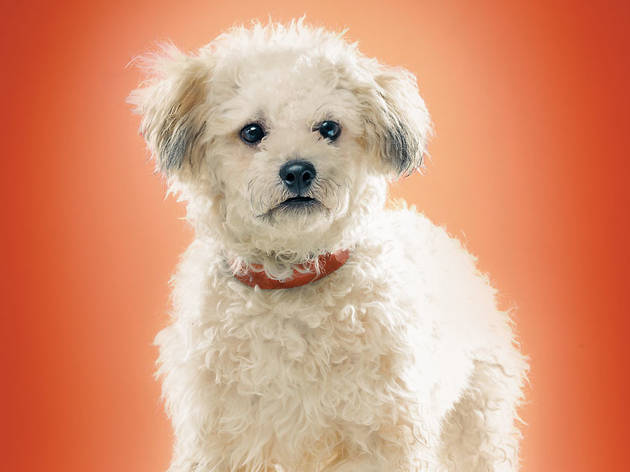 2/10
Photograph: Erika DuFour
Pick me!Chico, an eight-month-old poodle, will grow to be about 35 pounds. This fuzzy (low-dander) and eager-to-please fellow has a contagious puppy energy, loves to be petted and has a kind heart. Chico enjoys playing fetch, especially with a squeaky toy. He's available at PAWS Chicago (1997 N Clybourn Ave, 773-935-7297).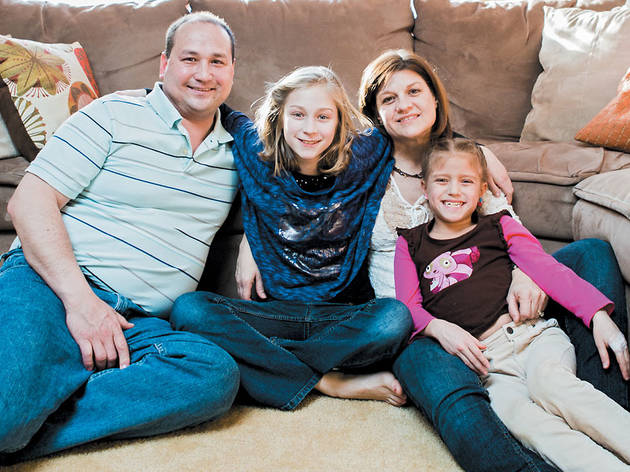 3/10
Photograph: Allison Williams
The familyJulie and Jim Lamberty, and their kids Jessica, 13, and Jenna, 9, from Antioch The situationThe family already has a shepherd mix and a cat, but big sister Jessica wants a rabbit. "She's filled a 'rabbit journal' with photos, drawings and entries to try and persuade us to let her get one," Julie says. "It was an easy sell for me; I had a pet rabbit when I was a child. On Jess's 13th birthday, we presented her with a book on rabbits, some supplies and a certificate to adopt. I did some research and made a Pinterest board of adoptable rabbits that I thought would be a good match for our family." Jim and Julie both work outside the home and the family's busy with lots of hobbies, but they're aware that a rabbit requires a lot of care and are willing to make the commitment. The advice"The Dutch rabbit is an excellent choice for this type of household," says Susan Horton, a vet who specializes in rabbit medicine and is the president and chief of staff at Chicago Exotics Animal Hospital (3735 W Dempster St, Skokie, 847-329-8709). "They are strong, curious, athletic rabbits. I have also found them to be among the cleanest of rabbits, whether it comes to grooming themselves [or] using the litter box. They are highly trainable, sweet individuals and have a life span of up to 12 years." Horton cautions that the Lamberty family should protect their rabbit around their cat and dog. "Depending on their personalities, cats and dogs can have an intense prey drive. Not to say that your cat and dog won't get along with your rabbit, but you will have to take it slow and always be alert to any signs of danger," she says.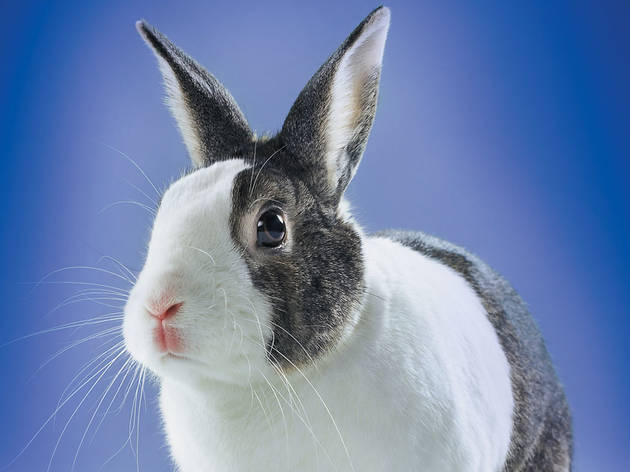 4/10
Photograph: Erika DuFour
Pick me!Rose Petal is a two-year-old Dutch rabbit who loves to explore, play with toys, run laps, do "binkies" (happy dances) and be petted by her humans. She's available at Red Door Animal Shelter (2410 W Lunt Ave, 773-764-2242).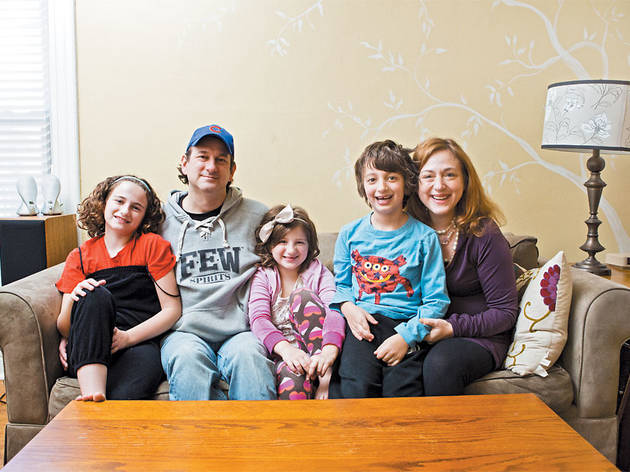 5/10
The familyLiz and Paul Hletko, and their kids Sofie, 10, PQ, 8, and Sydney, 6, from Evanston The situationThe Hletko kids have been asking for a dog for years, but Liz and Paul wanted to wait until they felt the children were old enough to care for one. Paul's allergic to most dogs, and Liz—a child psychologist—is hoping for a dog she can occasionally bring to work. "We have lots of stairs in our home, so I'm nervous about getting an older dog or a breed with bad hips," Liz says. "Also, my kids are very active and their schedules can be chaotic, so temperament and size is a concern. I'm worried a teeny dog might get trampled around here." The advice"My focus would be on selecting the lowest-allergy-producing dog possible. Dog allergens are not only hair, but also dander and saliva," says Jamie Damato Migdal, a dog behavior expert and the CEO of CanineLink Education and Consulting, Inc. "The size of a dog is far less important than trainability and overall sociability. This is especially important for Liz, who hopes to bring her dog to work. Shih tzus are intelligent, social and comical. They're low shedders and, due to the grooming requirements, are bathed often enough to manage the dander. For busy families on the go, their exercise requirement is not as high as other non-shedders, such as Labradoodles," she adds. Plus, smaller dogs make for easier travel companions.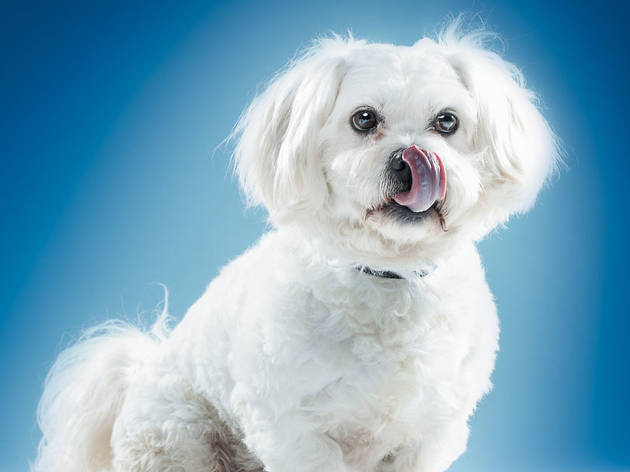 6/10
Photograph: Erika DuFour
Pick me!Prince is a cute-as-can-be four-year-old shih tzu mix. His favorite hobbies are eating treats, being petted, going for walks and playing fetch. He is super smart and eager to learn. He's available at PAWS Chicago (1997 N Clybourn Ave, 773-935-7297).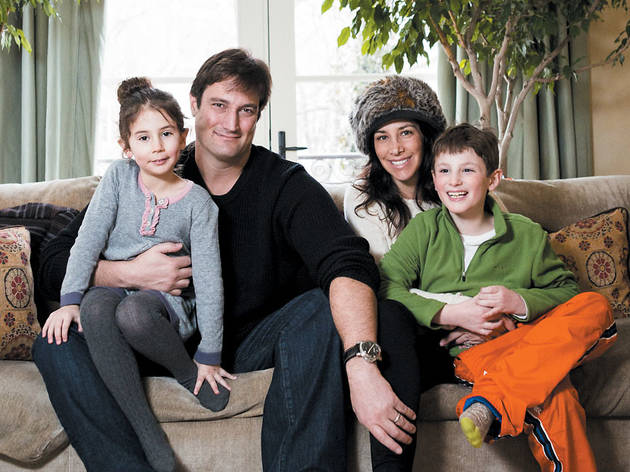 7/10
Photograph: Allison Williams
The familyJimmy and Jennifer Oppenheimer, and their kids Charlie, 8, and Sienna, 5, from Lincoln Park The situationOppenheimer's main concern is the fact that the dog would primarily be his responsibility, and he's at work by 7:30am on weekdays. He wants to be sure they make the right pick for their lifestyle. A dog that requires a lot of exercise might be too much for this busy family. "Getting a dog and then giving it away is not an option. I can't do that to my kids or the dog," Oppenheimer says. The advice"A good option is a bichon frise, a small, yet amazingly cheery, trainable and active family dog," Migdal says. "Even though they were originally bred as fluffy lap dogs, the bichon is so much more energetic than most small dogs and certainly sturdier than its small size would indicate."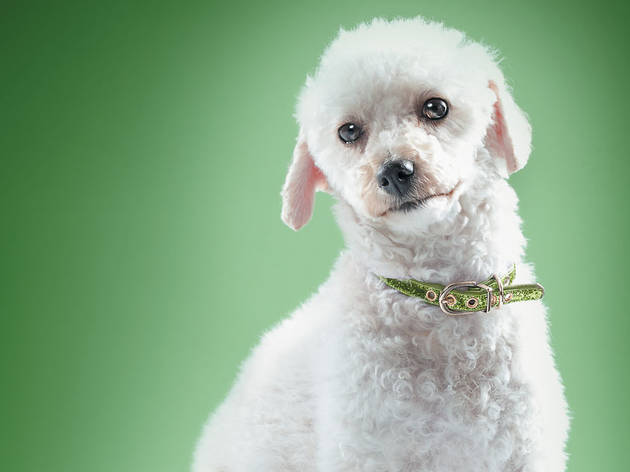 8/10
Photograph: Erika DuFour
Pick me!Tara is a two-year-old bichon-poodle mix who loves to run and play at her foster home, where she's used to being alone for part of the day. She walks well on a leash and likes attention, but is also content cuddling up next to people. Tara is available at Small Paws Rescue (630-881-1394).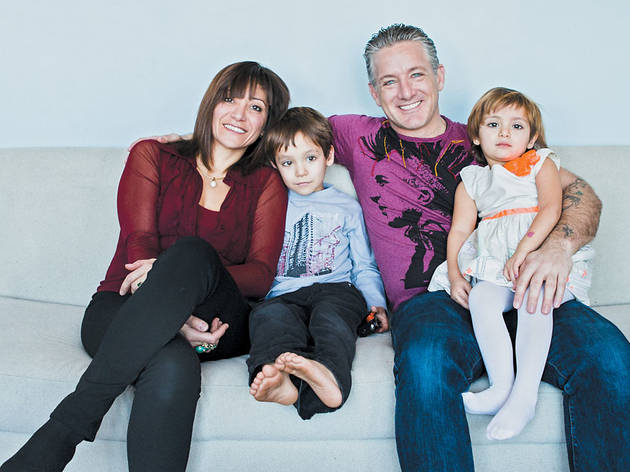 9/10
Photograph: Allison Williams
The familyMona Movagh and Jim Michael, and their kids Alex, 5½, and Reland, 3, from Lincoln Square The situationSeveral months after their cat died, Movagh decided it was time for a new addition to the family—especially for Alex, who is autistic and benefits from having a pet around. Being part of a bonded pair is better for cats and not much more work, so that's what she's looking for. "I realize some cats are nervous with kids, so we'd like to find a pair that's young, but still old enough for my kids to handle," she says. The advice"My recommendation with cats is always to get two if you can, because they can entertain each other and it's no harder to take care of two compared to one," Royal says. "If you've got a child that really needs to interact and connect, it's super fun to have kittens. On the other hand, if kittens' unpredictable behavior [is a concern], young adults would be a safer bet to assess how friendly and tolerant they are."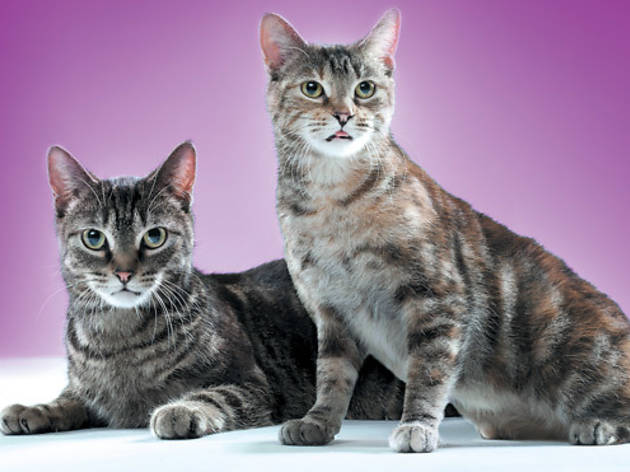 10/10
Photograph: Erika DuFour
Pick us!Roobaloo and Rouge, both about 3, were rescued from a hoarding situation. They're used to a lot of activity and are very friendly and curious. Roobaloo in particular likes to explore people, cats and anything else in the room. Rouge is the more affectionate sister. She loves balls and is known at the shelter for long meows with her tongue hanging out—just the thing to send kids into fits of giggles. They're available at Tree House Humane Society (1212 W Carmen Ave, 773-784-5488).