We moved so our kids could attend a good public school
Moving just three miles lands one family a better school and more living space.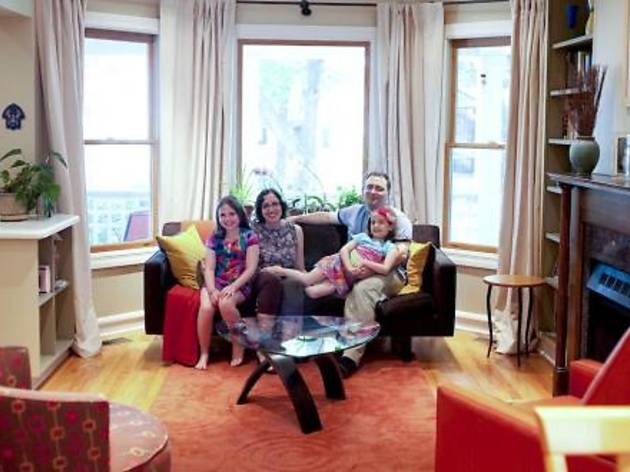 1/6
Photo: Lizz Sisson
The Becker family in their North Center home.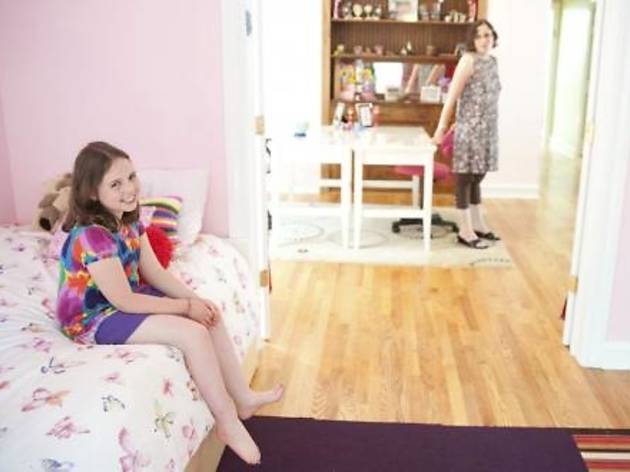 2/6
Photo: Lizz Sisson
The Becker family home.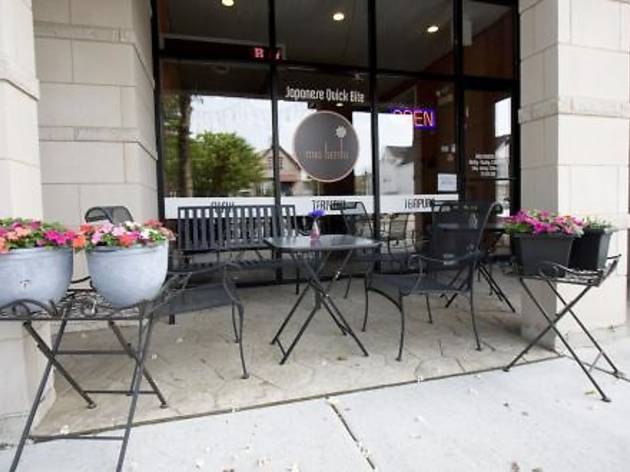 3/6
Photo: Zach Weiss
Mio Bento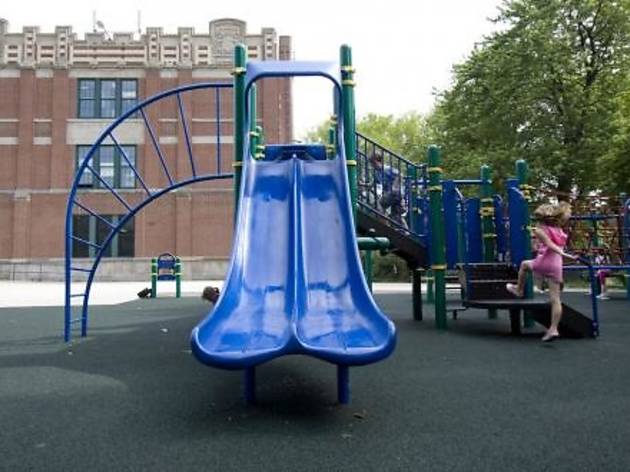 4/6
Photo: Zach Weiss
Bell School playground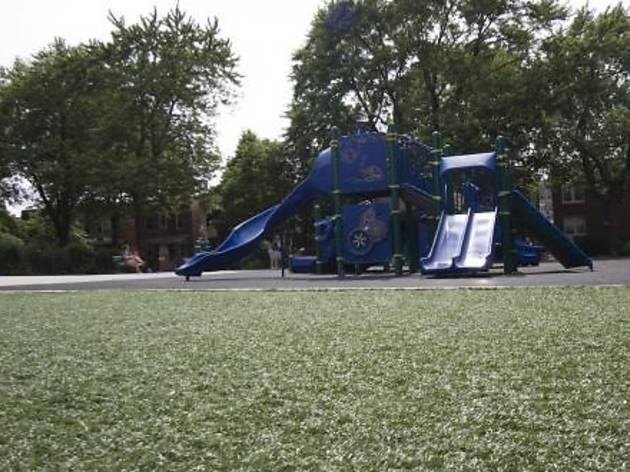 5/6
Photo: Zach Weiss
Bell School playground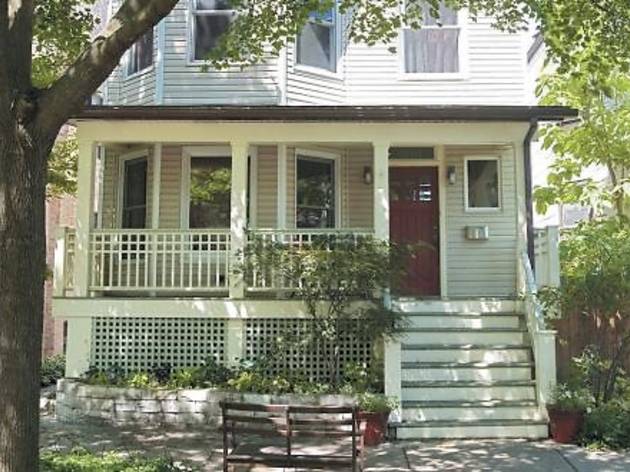 6/6
Photo: Lizz Sisson
The Becker family home in North Center.
Eve Becker moved to Lakeview two decades ago single and childless. She left the neighborhood last year with a computer-consultant husband who works from home, two school-aged daughters, and a need for more space.
Becker and her family knew they needed extra breathing room in a neighborhood with a solid public school, since they couldn't afford a bigger house along with the hefty tuition for the girls' Jewish day school.
When they found a fully renovated, 3,600-square-foot 1903 single-family home in North Center (roughly bounded by Montrose, Addison, California and Ashland Avenues) last summer, she and her husband, Bruce Adams, jumped at the chance to give up their 1,200-square-foot condo. Besides the luxury of extra space, the house sits in one of Chicago's most-coveted school boundary zones—the Bell Elementary School attendance area.
"We loved our old neighborhood," Becker says while sitting in her new living room lined with family photos. "I had lived in the same four-block area for 20 years." Her seven- and nine-year-old daughters loved visits to Bobtail Ice Cream (2951 N Broadway), and Becker appreciated the easy access to express buses to the Loop. But the time had come to move on. Amazingly, though, with the children at Bell, the family is saving money despite upgrading to a much larger home. "We decided to apply that tuition money to a mortgage," Becker says.
The family checked out a handful of public schools in Chicago and the suburbs before deciding on Bell, which Becker described as "a good public school with great test scores, a good sense of community and parent involvement, and favorable feedback from families we knew." She likes that the kids are exposed to sign language, too (the school has a deaf program for students with hearing impairments, but sign language is integrated into the curriculum for all students).
While she valued the education the girls' were getting at their old school, she's delighted to see them thriving at Bell. Her younger daughter struggled a bit with starting first grade at such a large school, but is now doing well. And her older daughter "loves it, loves it," and was elected by her classmates to the student council, Becker says.
They miss Lakeview's restaurants and proximity to public transportation (now it's about a 15-minute walk to either the Irving Park or Addison Brown Line stations), but Becker and her family adore their new house and, even more, their new neighborhood.
[node:52717 noterms cck=field_caption; cck=field_credits;]
"[Our] block is great," Becker says. "It's really neighborhoody and the kids have a little more independence, which I think they like, rather than before, when we always had our arms around them. Many of their friends are within a few blocks of us."
More than 30 kids live on Becker's block. In the evenings, moms hang out outside sipping wine while the kids play, and the neighbors put on a rollicking block party each summer.
And the four-bedroom, three-and-a-half-bathroom home is a perfect fit for the family. The girls get their own rooms and share a bathroom, as well as a "bonus" room (formerly the dining room of the converted two-flat) for studying and art projects. The kids also enjoy a large basement playroom. And Mom and Dad can enjoy a "grown-up" living room not cluttered with toys.
Dad gets his home office. And Mom, a freelance writer who has contributed to TOC Kids, gets a writing nook off the master bedroom.The home has a small yard and decks off the kitchen and the master bedroom, too.
"There's not a lot of retail or restaurants [right nearby], and we miss Lakeview's proximity to the lake and park," Becker says. But now, the family has come to appreciate their idyllic, tree-lined street, which is still within easy reach of all of the city's perks. "You almost have a little taste of the suburbs here," Becker says. "But it's better. It feels like a nice community."