Weatherproof birthday parties
These Chicago-area venues won't let Mother Nature spoil your kid's birthday bash.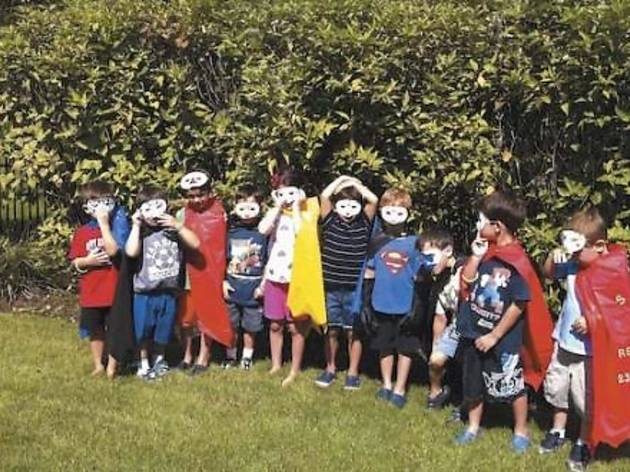 1/6
Back Camera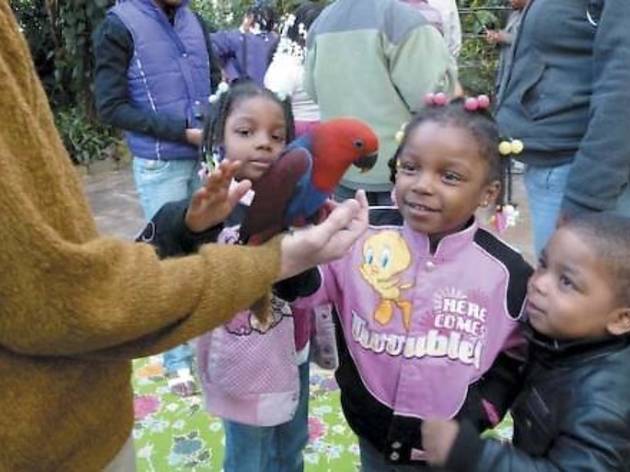 2/6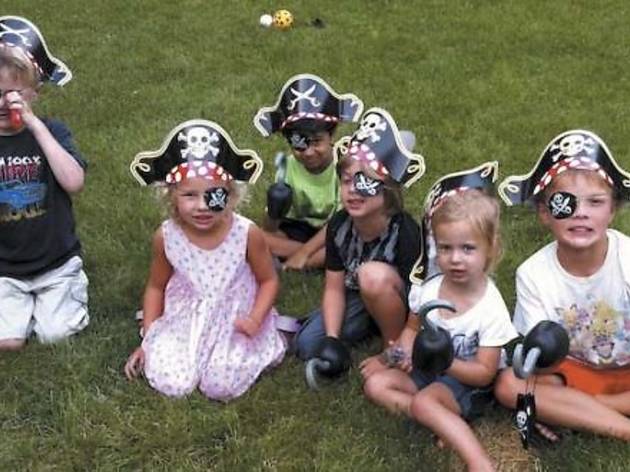 3/6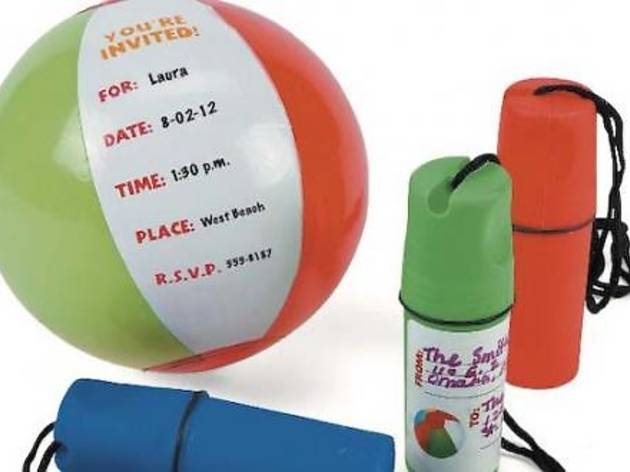 4/6
Inflatable beach ball invitations Photo: Oriental Trading Company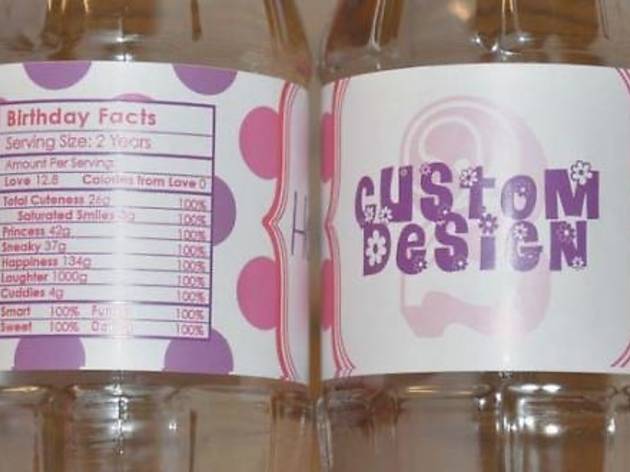 5/6
Glam up water bottles with labels stylized to the birthday star's taste. Photo: Courtesy of Belle Announcements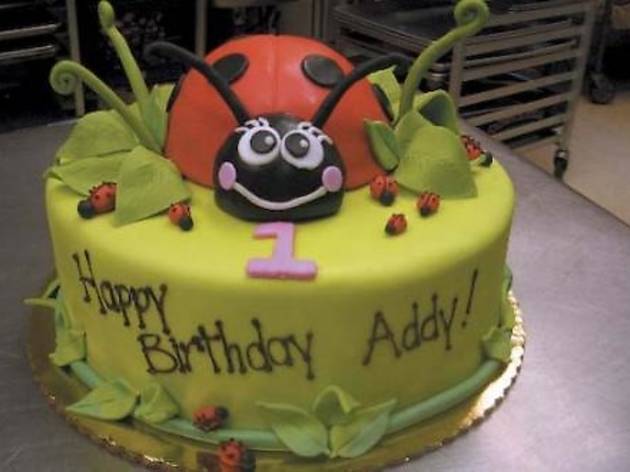 6/6
Ladybug birthday cake from Angel Food Bakery Photo: courtesy of Angel Food Bakery
"We have had parties affected by rain, by very hot weather and by unseasonably cold weather," laments Marcy Fortnow, party planning guru and the brains behind Chicago's Have a Bashery (847-579-9019, haveabashery.com), a company that specializes in throwing in-home parties. "Muddy fields and crazy winds have also threatened our plans, but the party must go on!"
Nothing can put an end to a great summer party faster than unpredictable weather, and the stakes are higher when it's Junior's birthday bash. If you don't have enough space to throw a weatherproof party at home, plenty of Chicago-area venues have you covered, rain or shine.
Historic Wagner Farm (1510 Wagner Rd, Glenview; 847-657-1506, wagnerfarm.org), a working dairy farm in north suburban Glenview, offers three party options, suitable for ages 3–6 and 7–12. Ranging from $265–$290 with a minimum of 10 guests and a max of 25, these hour-and-a-half-long party packages include animal craft projects and tours of the farm, which is home to cows, pigs, horses and chickens. If the weather takes a turn for the worse, guests play inside games or tour the museum. Through spring and summer months, for an additional fee, party guests can be treated to horse-drawn wagon rides.
You can have one of the prettiest gardens in town as your party backdrop by booking Garfield Park Conservatory (300 N Central Park Ave, 312-746-5100, garfield-conservatory.org). Walk on the Wildside, along with nonprofit Flying Fox Conservation Fund, features experienced animal presenter Scott Heinrichs, who leads a site-approved, interactive animal program. For $150, kids get up close and personal with six critters for 30 minutes; $225 gets an hour with ten animals. Creatures include a chinchilla sugar slider and an armadillo, among others. To be safe, rent the indoor community room, $90 for three hours, to keep guests dry if Mother Nature is feeling feisty.
Got a kid who's more of a gamer? Entertainment center Haunted Trails, with two southwest suburban locations (7759 S Harlem Ave, Burbank; 708-598-8580; 1423 N Broadway, Joliet; 815-722-7800, hauntedtrailsfun.com) may be the place. Three party packages, priced from $12–$20 per person, pack enough indoor and outdoor activities to entertain for hours. Kids hang out in the arcade room or belt out their favorite karaoke tunes. Partygoers head outside for miniature golf, go-kart rides and batting cages.
If the kids are looking to splash up a storm of their own, book a party at Wheeling Park District's Arctic Splash Indoor Pool (333 W Dundee Rd, Wheeling; 847-465-2943, wheelingparkdistrict.com) complete with a cute-as-can-be polar bear slide. If you want to roll the dice on the forecast, opt for the park district's vast, outdoor Aquatic Center right next door (327 W Dundee Rd, Wheeling). While it doesn't offer party packages, groups of 25 or more reap the benefits of discounted rates at the Aquatic Center: $9 per person for under two hours or $9.50 for unlimited access. If you're planning a large celebration (up to 100 guests) or want to avoid crashers, the pools can be rented for private parties ($329–$409 per hour for outdoors, $150–$180 per hour for indoors). If it rains and you're outside, your party can be rescheduled.
---
THE INVITATIONS
These fun invitations double as even cooler party favors. They come in plastic containers, so no need to worry about annoying the mailman ($15.50 per dozen at Oriental Trading, 800-875-8480, orientaltrading.com).
THE PARTY FAVOR
Sidestep sugary sports drinks and soda with these personalized water bottles, which make wholesome H2O seem special ($24 for 30 labels at Belle Announcements, belleannouncements.com).
THE BIRTHDAY CAKE
We love ladybugs, which don't get cuter—or tastier—than the kind on this polka-dotted confection. ($150 at Angel Food Bakery, 1636 W Montrose Ave, 773-728-1512, angelfoodltd.com).