You can look, but DO touch!
You don't need a ticket (or a long attention span) to enjoy sculpture in Chicagoland.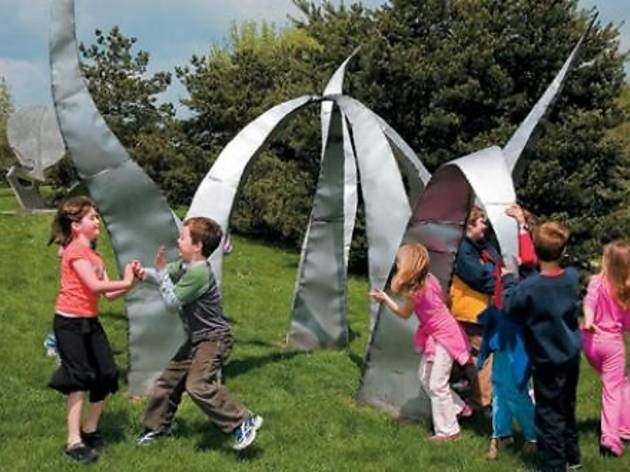 1/3
Photograph: Gerry Holmes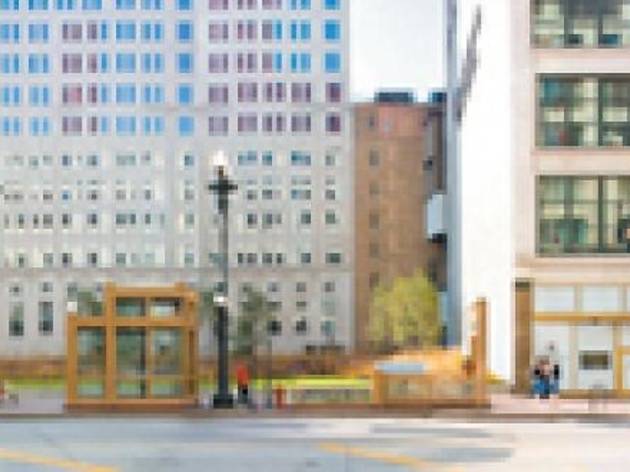 2/3
Photograph: StudioLab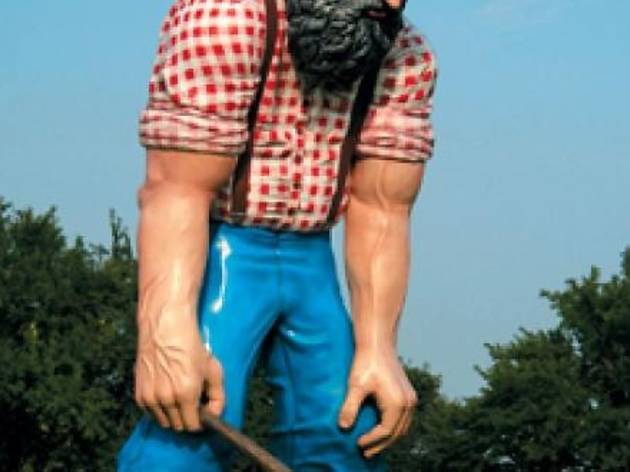 3/3
Photograph: Courtesy of Nathan Manilow Sculpture Park
Much as we love museums, we find it tough to follow their rules. Don't run. Don't speak too loudly. Don't even think about touching anything. That's why we like to get as much outdoor art viewing as we can with kids when the weather cooperates. These three spots have sculptures that actually encourage touching, though we're not sure how close we want to get to a giant eyeball.
Perfect for an easy bike ride or walk, the Skokie Northshore Sculpture Park(McCormick Blvd between Dempster St and Touhy Ave, Skokie; 847-679-4265. Bus: 201, 205) occupies a two-mile strip of land along the western side of the North Shore Channel. Until the park was founded in 1988, the community considered the site an eyesore, and McCormick Boulevard remains a noisy distraction. But attractive landscaping (courtesy of the Village of Skokie) surrounds about 60 sculptures, which are maintained by a volunteer-run nonprofit.
Some of the pieces on display—a mix of loans and permanent acquisitions—are merely inoffensive abstractions. But several works could prompt pint-size art snobs to consider form, materials and processes. Ted Gall's massive, Cor-Ten steel Groundbreaker is a local favorite that predates the park: The sculpture evokes the products made by Skokie's Fel-Pro gasket company, where Gall was artist-in-residence, and its large holes are tailor-made for peek-a-boo. Download the park's detailed sculpture guide from its website. Free tours are offered May 23, June 27, July 25 and August 29.
Families seeking to add a little exercise to their art excursions can hike or bike around Governors State University's Nathan Manilow Sculpture Park(One University Pkwy, University Park; 708-534-4486. Metra: Elec Main to University Park), which extends across the school's tranquil 750-acre campus. Many of the 26 pieces on view were made by artists whose work you're likely to see at the Art Institute of Chicago or the Museum of Contemporary Art, including Martin Puryear, Richard Rezac and Christine Tarkowski. The umbrella-shaded tables overlooking Museum Lake are perfect for picnics.
Our favorite sculptures are Bruce Nauman's concrete House Divided (pictured, 1983), which sits at the end of an overgrown path, waiting to unnerve visitors with its odd division of internal space and views of the empty prairie, and Chicago artist Tony Tasset's Paul (2006). This 30-foot-tall depiction of an old, defeated-looking Paul Bunyan—which Tasset describes as "an allegory of American optimism, power and consequence"—proves even public art can be provocative. Manilow Sculpture Park hosts a free bicycle tour May 22, as well as a Summer Sol-a-bration for families June 19. Download a map from the park's website.
This summer, Tasset's thinking big on State Street. The UIC prof is making a 30-foot fiberglass sculpture of an eyeball, which will be temporarily installed in Pritzker Park(344 S State St). Tasset completed a similar 12-foot Eye in 2007 for St. Louis's Laumeier Sculpture Park. This piece, commissioned bythe Chicago Loop Alliance, complements 156 banners of Tasset's hanging along State Street from Congress Parkway to Wacker Drive. Each depicts a cardinal—the Illinois state bird—in flight. Seen in succession, they form animation akin to a flip book, best viewed from the backseat of a car when traffic is light.
Tasset's State Street projects go on view July 4th weekend and should remain in the Loop about three months.