Chicago-area art studios for kids
Take your kids to these art studios where they can create masterpieces (and your house can stay clean).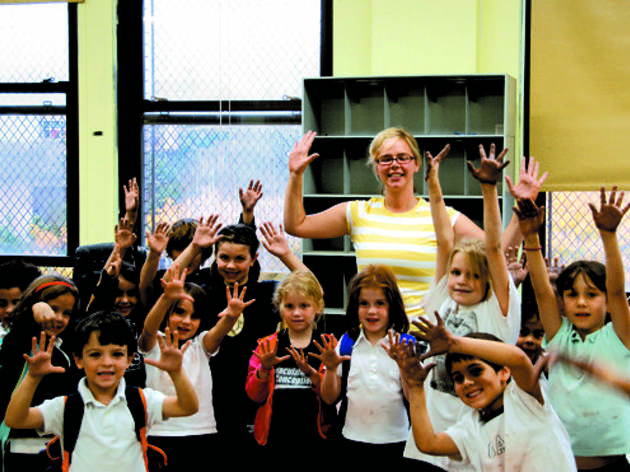 GLAZED EXPRESSIONS
You know the drill by now, but that doesn't make a visit to this paint-your-own-pottery place any less fun. Choose from an enormous supply of unpainted ceramic figures, plates, bowls and frames and make them into your own masterpieces. The studio does the glazing and finishing, then returns it to you a week later. You pay the cost of the pottery plus a studio fee. Kids are $6, adults $8.
THE PAINTBRUSH
Little Renoirs from 18 months to 8 years old can take classes at this Lincoln Park studio. Kids up to age 3 learn the basics alongside caregivers, while ages 4 and up can be dropped off for hour-long creative sessions.
WISHCRAFT
Kids can learn everything from how to sew a button to creative uses for their orphaned winter mittens at this Roscoe Village DIY craft studio. There are full- and half-day camps, a variety of weeklong camps and single-day workshops available throughout the summer for kids and adults.
BEADNIKS
Let your tweens and teens create their own jewelry at this Wicker Park bead shop instead of wasting their allowances on cheapie accessories that break in a week. Drop by to go DIY, or check the store's class schedule at beadniks.com for age-appropriate workshops.
LILLSTREET ART CENTER
The popular Ravenswood art studio offers a good mix of classes for creative kids. Summer camps cover clay and multimedia, movie making, wheelthrowing and other subjects for kids as young as 3½. Look for fun seasonal family workshops, too, where everyone gets to make art together. A complete schedule is available at lillstreet.com.