Michigan couple Philip and Erin Stead: A Caldecott Medal–winning team
United by their love for children's literature, this married couple now craft their own award-worthy kids' books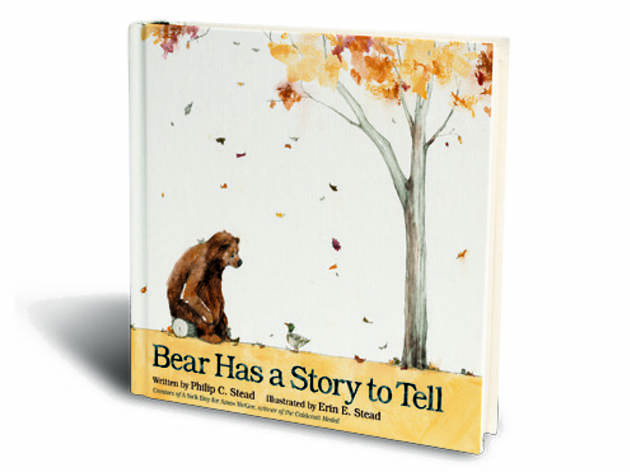 1/3
Bear Has a Story to Tell by Phillip Stead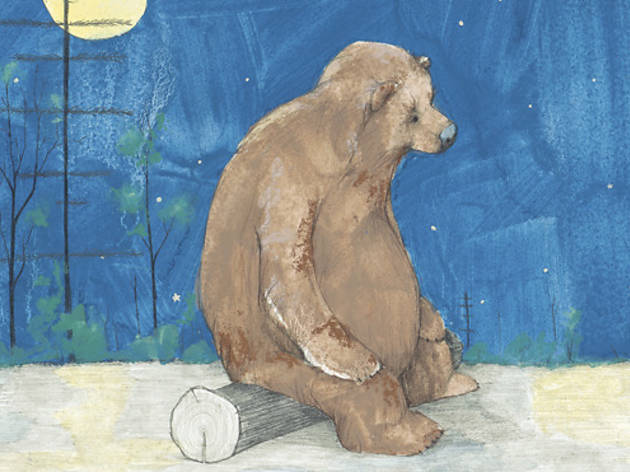 2/3
Illustration: Erin Stead
Bear Has a Story to Tell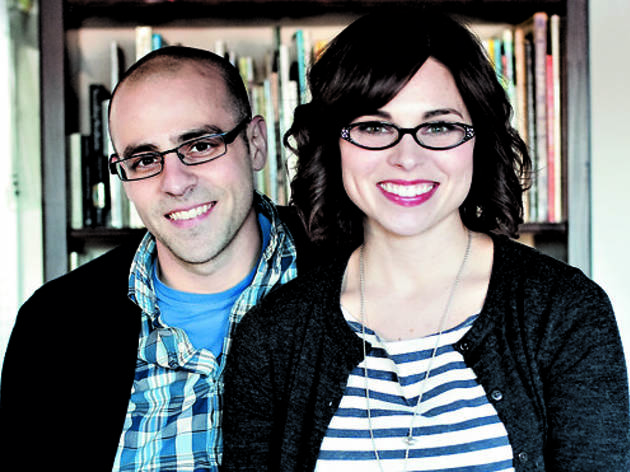 3/3
Photo: Nicole Haley
Philip and Erin Stead
Suffering from a case of art-school burnout, Michigan artist Erin Stead was working in a bookstore, and thought she was done with drawing. Luckily, she knew a guy who knew a guy, and some of her work fell under the gaze of an editor at a children's publisher, landing her a book deal. The first guy was a friend of hers. The second was her husband.
"A friend said to Philip's editor [at Roaring Brook Press], 'You know, Philip's wife is an illustrator, too,' " says Erin, from her home in Ann Arbor. "Philip sent him one of my drawings without my knowing."
Philip Stead had already started a career in children's books as both a writer and illustrator, but when they teamed up for Erin's first picture book—and the couple's first together, 2010's A Sick Day for Amos McGee—it won the prestigious Caldecott Medal. The story concerns a zookeeper who patiently attends to the idiosyncrasies of his charges, then gets rewarded when the animals care for him when he's sick. An instant classic, it perfectly marries Philip's simple storytelling with Erin's emotive drawings.
The two team up again for Bear Has a Story to Tell (Roaring Brook Press, $17), out September 4. The book begins just at the edge of winter, with the main character, Bear, walking around the woods, asking his various friends if he can tell them a story. Each of them, though, is too busy preparing for the cold: A duck flies south; a mouse gathers seeds; a frog seeks a warm place to sleep. So poor Bear must swallow his story and retire to his cave. After spring arrives and Bear helps his buddies thaw out, they help him remember his tale.
"He's an easy character to like," says Philip, 31. "He's a little bit bungling, but he's a good role model. He can't help but be nice to his friends."
Philip and Erin live in a 100-year-old barn in Ann Arbor, and share a studio space as well. One night, Philip went down to the studio and saw a piece Erin had just completed for another book (And Then It's Spring). It was full of bears, and Philip ended up writing the first draft of Bear for Erin that night.
"I think what Erin's best at is illustrating relationships between animals and people," he says. "She has the ability to get unsaid things between characters into a piece of artwork. That's a really, really tricky thing to do. And Bear walks and talks almost like a big kid."
Though the two don't have children, they share a passion for children's books. When they first began dating after meeting in a high-school art class, Philip confided to Erin that he wanted to illustrate children's books, and Erin admitted she wanted to do the same. The two are so dedicated to the form, they started announcing their own awards on Philip's blog (philipstead.com) three years ago. Called the Phildecott and Steadberry, they honor the couple's favorite books each year.
"My bookshelves have always been full of children's books," says Erin. "As an artist, I like that people get to own it, rather than having your art in a gallery where no one ever sees it."
"In your first week in art school, you learn about a dozen different ways to be dishonest with your art," says Philip. "But kids are always honest, so you have to be honest in your work for kids. And I do think a common denominator amongst children books authors is that we have a very good memory of what it was like to be a kid, and that never goes away for us. "
Before hibernation season starts, Bear tells his story—in local bookstores and online, beginning September 4.