Spider-Man turns 50
We sift through a half century of our friendly neighborhood web-head's history.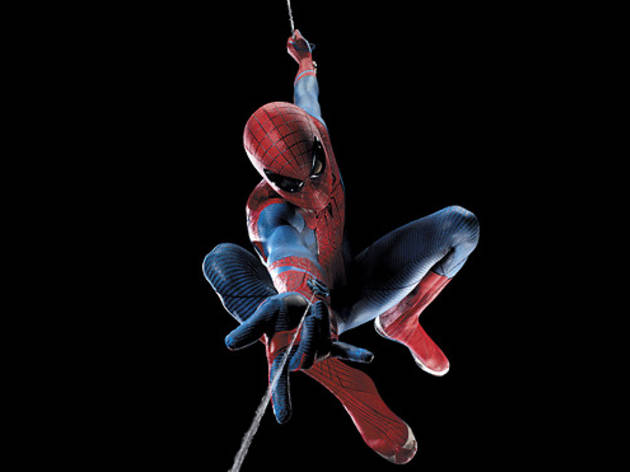 1/3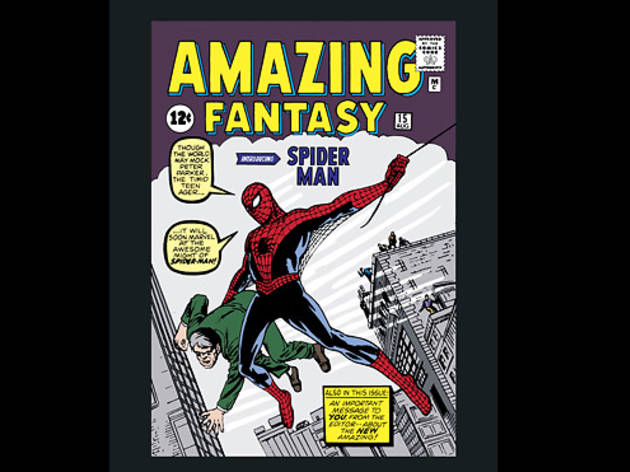 2/3
Art: courtesy Marvel Comics
In 1962, Amazing Fantasy #15 introduced Spider-Man to the world. The cover art is by Jack Kirby and Steve Ditko.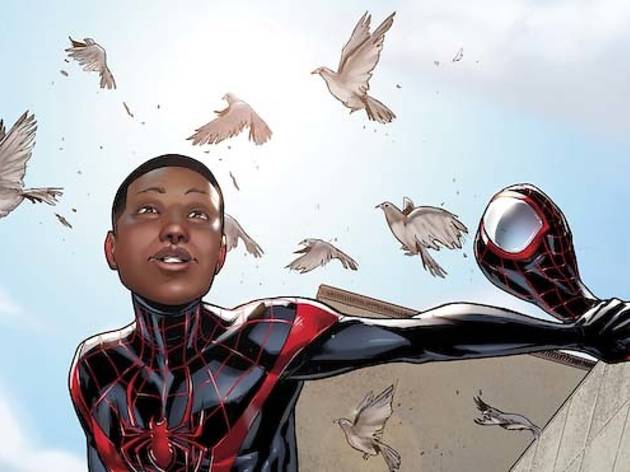 3/3
Art: courtesy Marvel Comics
In Marvel Comics' Ultimate Spider-Man, an adolescent named Miles Morales takes up the mantle after Peter Parker dies. Art by Sara Pichelli.
You wouldn't be able to tell by looking at the perpetually youthful superhero, but Spider-Man turns 50 this year. Clearly audiences continue to relate to Marvel Comics' wisecracking but often-hapless hero. With the recent debut of another cartoon series and a (likely) hit summer flick on the way in July, we try to untangle the wall crawler's sticky history across multiple media.
The Amazing Spider-Man(opens July 3)
Tired of origin stories yet? Hollywood bets your not with this latest movie version, directed by the aptly named Marc Webb, who grew up in Madison, Wisconsin. This reboot puts Peter Parker (now portrayed by Andrew Garfield) back in high school and casts Gwen Stacy (Emma Stone), his original comic-book girlfriend, as his love interest. You'll get to see the web-head gain his powers all over again before going toe-to-toe with the villainous Lizard. Did we mention it's all shot in 3-D? Prepare to dodge some webs!
Amazing Fantasy #15(first appearance, 1962)
Give it a spin for The tragic origin
Writer Stan Lee and artist Steve Ditko famously dreamed up their most celebrated creation in an attempt to devise a hero who would appeal to teenagers. A science nerd bullied by jocks but bestowed with superpowers after being bitten by a radioactive spider, Peter Parker quickly learns a crucial lesson the hard way: "With great power there must also come—great responsibility!"
Spider-Man (animated series, 1967)
Give it a spin for The iconic tune
The web slinger's inaugural cartoon wasn't easy on the eyes, constantly recycling its own bargain-basement animation. But our ears? Ah, that's another story. You just have to sing the first line of the genuinely catchy theme song—"Spider-Man, Spider-Man, does whatever a spider can!"—and half the room will join in. Later used in the Sam Raimi films, the ditty's been covered by everyone from the Ramones to Homer Simpson.
Spider-Man (film trilogy, 2002–07)
Give it a spin for The amazing actors
Director Raimi brought us the web-head's first big-screen adventures, pitting Peter (Tobey Maguire) against the likes of the Green Goblin (Willem Dafoe) and Doctor Octopus (Alfred Molina) even as he awkwardly longs for the beautiful Mary Jane Watson (Kirsten Dunst). Following two smash hits, the third installment's convoluted plot and dumb villains garnered many thumbs down, ultimately leading to Raimi and the cast's franchise-killing departure.
Center Spider-Man: Turn Off the Dark (Broadway musical, 2010)
Give it a spin for The spectacular stunts
Featuring music by U2's Bono and the Edge and directed by Julie Taymor (renowned for her innovative Lion King), this multimillion-dollar fiasco was initially marred by endless injuries to the cast, then by its outlandish plot (why is the Green Goblin playing piano and crooning like a lounge singer?). Although an overhaul barely improved reviews, it still draws all-ages crowds thanks to the elaborate stunts, which include Spidey launching from the balcony and battling his nemesis in midair—above the heads of the audience.
Ultimate Spider-Man (comic-book series, 2011)
Give it a spin for The Spidey switcheroo
After a retelling of the hero's story that spanned 160 issues, Marvel made the controversial decision to kill off its alternate-universe version of Peter Parker. The vacancy made way for Miles Morales, a middle-schooler of African-American and Latino descent who assumed the web slinger's mantle in Marvel's Ultimate Universe. Created by writer Brian Michael Bendis and artist Sara Pichelli with new powers like invisibility and a debilitating "venom strike," young Miles makes a cutting-edge version of the arachnid avenger.
Ultimate Spider-Man (animated series, 2012)
Give it a spin for High-flying humor
Produced by the team behind Ben 10, Marvel's newest animated series takes Spidey in a decidedly contemporary direction, indulging in frequent cutaway gags and sly winks to the audience. Peter fights alongside teen versions of heroes like Iron Fist and Luke Cage on this weekly Disney XD cartoon, which premiered in April. New episodes air Sunday mornings.