Boystown: The state of the gayborhood in 2017
We look back at the Lakeview enclave's 50-year history to answer the question: Is Boystown too much of an exclusive boys' club for the LGBTQ era?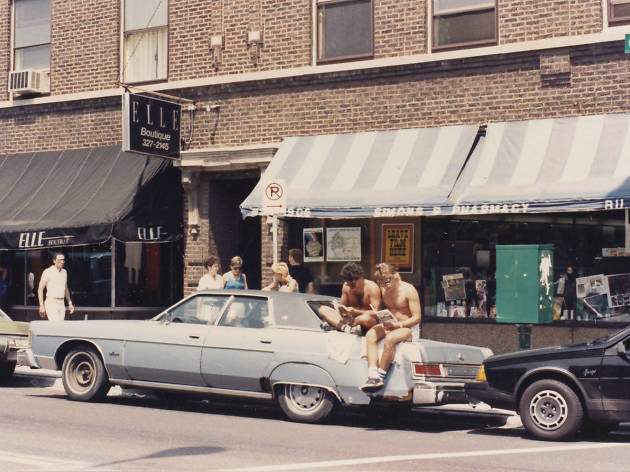 This Pride Month, at the corner of Halsted Street and Waveland Avenue, Center on Halsted celebrates 10 years as Boystown's LGBTQ community center. The social-service organization has been around since the 1970s, previously operating under the name Horizons Community Services, but its goal of opening a permanent home in Chicago's officially designated gayborhood didn't come to fruition until 2007.
But even before the center opened, some questioned whether the North Halsted strip, with its earned reputation as a playground for white, upper-middle-class gay men, was the best location for it to serve populations like queer youth from the South and West Sides and LGBTQ seniors.
Gay bars and businesses started appearing on Halsted in the 1970s, in the wake of the first Pride parades. But in the '70s and '80s, the Halsted thoroughfare also hosted feminist bookstores and lesbian community centers, not just bars or shops full of designer men's underwear. In recent years, several Boystown bars have earned reputations for being unwelcoming to some patrons, sometimes leading to boycott campaigns on social media. Over the past several years, there haven't been clear spaces for women, people of color or trans folks south of the center.
"Historically it was intended for everybody—at least those seeking refuge and seeking shelter," says Anthony Alfano, a member of the Chicago History Museum's LGBTQ Advisory Board, which curates the series Out at CHM on the city's gay history. "I think it's definitely pushed groups out or never even fully welcomed some groups."
But who gets to decide who's welcome in the community Mayor Richard M. Daley made the country's first official gay 'hood in 1997? Who's not part of the rainbow in the pylons lining the street? With gay populations long drifting to neighborhoods like Andersonville and Rogers Park and influential LGBTQ parties popping up in places like Logan Square, Wicker Park and West Town—is Boystown still necessary?
Photograph: Erik Kommer
Where's queer nightlife going?
Art Johnston has been tracking Chicago's LGBTQ nightlife for 35 years. "It used to be Boystown and a little bit of Andersonville. And then Wicker Park came into the picture, and Bucktown. And now, it's unusual to go anywhere and not see gay people in every part of the city, going to every kind of restaurant, every kind of bar," says Johnston, who opened the stalwart bar Sidetrack on Halsted Street in 1982.
He's right, of course. And as another bar owner notes, straight people have become more comfortable with visiting "gay" spaces.
"What we've noticed on Halsted is the increasing comfort with the straight community being in our venues," says Mark Liberson of LKH Management, which operates the dance club Hydrate and bars Elixir, Replay and Lark. "And we find ourselves becoming a destination for straight couples as well."
This dynamic would have been unimaginable back in the day. "When we opened Sidetrack, the average life of a gay bar was two to three years. And because of that, nobody put any money into them," says Johnston. "There was a lot of plywood painted black, because you were not going to be around long. With the pressure from police, which was constant, there was no reason to put anything more into it than that."
But as Sidetrack and its neighbors—Roscoe's, Progress Bar, Scarlet, Hydrate, Kit Kat Lounge & Supper Club, etc.—have become fixtures, it's possible they've also gotten more staid, even as straight patrons have loosened up.
Photograph: Erik Kommer
"The crew of queer women, trans and gender-nonconforming folks I'm usually rolling with will frequently be fetishized or side-eyed for being there," Kristen Kaza says of her experience in Boystown. "There's simply nowhere that seems to intentionally reach out to or make safe space for us."
That's precisely why Kaza launched Slo 'Mo, now one of the most popular LGBTQ dance parties in Chicago, at the Whistler in Logan Square five years ago. It's become a Chicago queer institution fully independent from Boystown.
Similarly, Boystown's narrow demographic prompted Lauren Black to launch a series of parties with the Lesbifriends Cartel nine years ago. "We wanted to create a space where we were unapologetic about how gay we are or how black we are," says Black.
But unlike Kaza, Black launched a party in the thick of it all: at Progress Bar, right at Roscoe and Halsted Streets. Her party, Illuminaughty, ran monthly from 2014 to 2016 and was specifically geared toward queer women and people of color.
But it didn't last forever. At minimum, Boystown was too out of the way for Illuminaughty's clientele. Eventually, says Black, "it got to a point that the crowd we created the space for got tired of Boystown. We couldn't change that all at once." Black, like Kaza, took her parties to Logan Square, out of convenience and comfort for her attendees.
Photograph: Erik Kommer
To fully reach its potential as a safe space and mobilizer for Chicago's entire LGBTQ community, many agree that Boystown needs to change.
Its symbolic and historic importance to the city's queer community still carries weight. People gravitate toward Halsted and Roscoe for both celebratory occasions, such as when the Supreme Court decriminalized sodomy in 2003, and mournful ones, like the memorial for the victims of the Orlando nightclub shooting last summer. There is political potential in a home base for Chicago's entire LGBTQ community.
But with so much of Boystown's energy in its bars and clubs, some say these businesses need to do more to actively engage all kinds of queers. "As a gay white male, [I think] we need to be especially critical of the kind of community we want to be. We need to be allies for our LGBTQ brothers and sisters who have been marginalized," says Alfano.
If the city's official gayborhood wants to remain central to new LGBTQ generations—and that's a big if—it has a lot of work to do.
Photographs: Erik Kommer
Gayborhood watch: four Boystown alternatives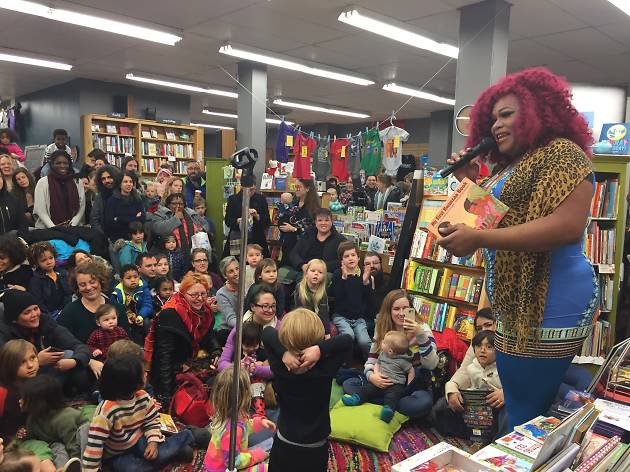 Photograph: Courtesy Women Children First
Once known to some as Girlstown for its strong lesbian population (which may have followed feminist bookstore Women & Children First when it moved from Halsted to Andersonville in the early '90s), Andersonville, in recent years, has seen an influx of male couples as they marry and buy property. The nabe also supports queer-owned businesses like Hamburger Mary's and Replay.
Photograph: courtesy Women & Children First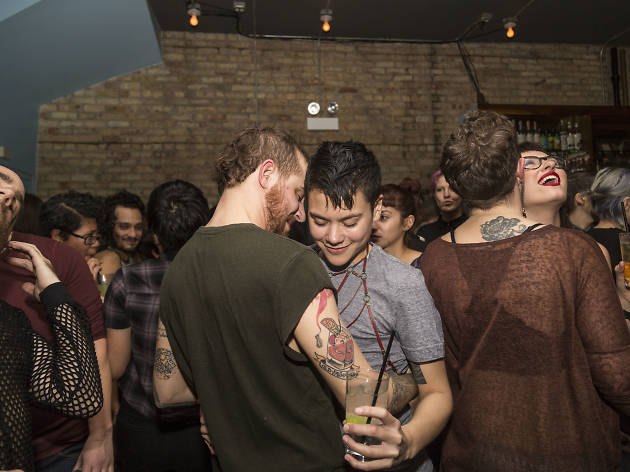 Photograph: Jaclyn Rivas
Over the past few years, Logan Square has emerged as a mecca for young queer Chicagoans, including women, people of color and, well, hipsters. There's no dearth of queer party options in Logan: The 'hood is home to Chicago LGBTQ staples Slo 'Mo and Burly, and it's only a stone's throw from Off Chances at Danny's and Empty Bottle's Glitter Creeps.
Photograph: Jaclyn Rivas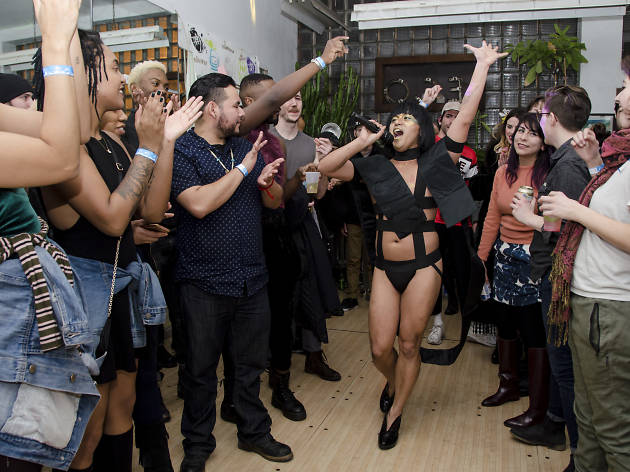 Photograph: Colectivo Multipolar
As a neighborhood with a thriving creative population, Pilsen has a queer scene that's an amalgam of DIY dance parties, performance art and experimental house music. Rotating dance party TRQPiTECA, based in Pilsen, combines South Side DJs, art installations and tropical vibes to create an underground queer paradise.
Photograph: Colectivo Multipolar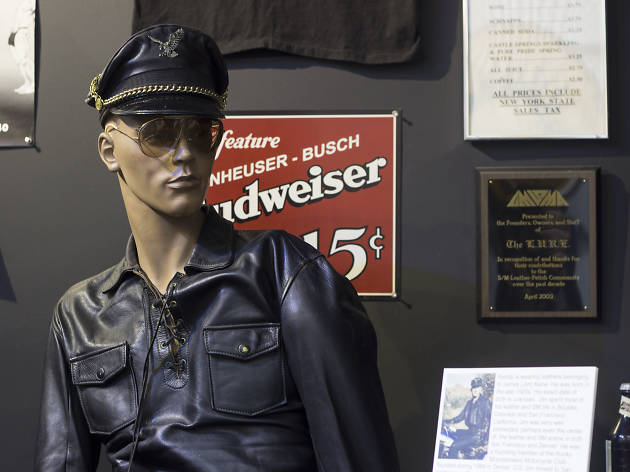 Photograph: Courtesy Leather Archive & Museum
This Far North Side 'hood has long been proud of its diversity, and that extends to the LGBTQ community. Rogers Park is home to two queer-history institutions Gerber/Hart Library and Leather Archives and Museum, and gay-oriented businesses include nightclub Jackhammer and the genteel newer entry Rogers Park Social.
Photograph: courtesy Leather Archives and Museum