Oh, the drama! | Lincoln Park Neighborhood Guide 2011
See the next BIG thing… Lincoln Park is home to some of Chicago's top theatrical institutions—the storied Goodman School of Drama is now...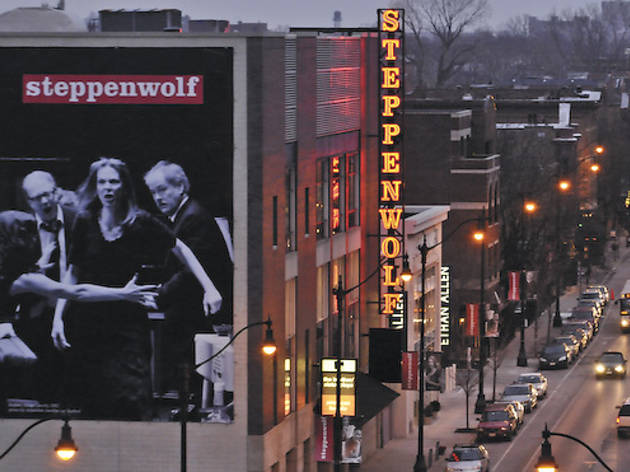 See the next BIG thing…
Lincoln Park is home to some of Chicago's top theatrical institutions—the storied Goodman School of Drama is now the Theatre School at DePaul University, and Steppenwolf moved into its current Halsted Street digs two decades ago. But the neighborhood is also fertile ground for up-and-coming theater talent.
One longtime incubator is the Greenhouse Theater Center (2257 N Lincoln Ave, 773-404-7336), a four-space venue whose history as a theater stretches back four decades. The former home of Victory Gardens Theater and the Body Politic before it, the Greenhouse serves as home to a rotating slate of small and mid-sized theaters. Companies currently in residence include Remy Bumppo, MPAACT, Eclipse Theatre Company and Theatre Seven.
Farther up Lincoln Avenue, the onetime home of the theatrically inclined Act One Books is the Apollo Theater Studio (2540 N Lincoln Ave, 773-935-6100). Downstairs from its older sibling where big commercial shows such as Million Dollar Quartet dominate, the bare-bones storefront plays host to small productions by itinerant theater companies such as InFusion and Theatre Momentum; it's also a popular late-night venue for sketch comedy and improv troupes.
One of the city's most reliably adventurous young companies, New Leaf Theatre, makes its home in the Lincoln Park Cultural Center (2045 N Lincoln Park West, 773-980-6391). The group's penchant for searing, precise stagings of interesting script choices would be attractive in any venue, but the magic worked by New Leaf's resident designers between these oak-paneled walls is truly impressive.
Since 1996, the Chicago Park District has invited theater companies (and the occasional sketch or improv group) to remount worthy recent productions in the open-air environs of Theater on the Lake (2401 N Lake Shore Dr, 312-742-7994). Over eight consecutive weeks, eight companies perform just five nights each before clearing out for the next show; at just $17.50 a seat or $110 for all eight, there's no excuse not to catch up.
Big daddy Steppenwolf itself has even gotten in on the young-talent game, down the street in the black-box Steppenwolf Garage (1624 N Halsted St, 312-335-1650). In recent seasons, the Garage has played host to the First Look series of new plays in development and Garage Rep, a spring program of productions by small companies handpicked by Steppenwolf brass. New in 2011 is Next Up, a grant-driven partnership with Northwestern University to showcase the school's newly minted M.F.A. directors and designers.—Kris Vire
…or get THISCLOSE to a major star.
It's been a while since you could find David Mamet shooting pool at Clark and Diversey, and Brian Dennehy's visits are pretty much restricted to the Loop. But there's still plenty of star power in Lincoln Park. Some outlets that keep turning up the wattage:
In its 20th year at its current Halsted Street home (you know, the one with that gigantic photo of a raging Amy Morton outside), Steppenwolf Theatre Company (1650 N Halsted St, 312-335-1650) is enjoying a spate of successes. Besides the every-award-winning August: Osage County, such recent productions as Detroit (a 2011 Pulitzer finalist) and Who's Afraid of Virginia Woolf? make Stepp's stage the perfect place to catch Broadway's next big drama.
Across the street from Steppenwolf, the Royal George Theatre (1641 N Halsted St, 312-988-9000) continues Chicago's tradition of Off Loop commercial theater. Productions there range from the eternal runs of Vicki Quade's nun-based interactive comedies (Late Nite Catechism, Put the Nuns in Charge) to edgy new entertainment; Ricky Jay, John Leguizamo and White Noise, the Whoopi Goldberg–produced musical about white supremacists, have all been recent tenants.
John Dillinger met an untimely end at the Biograph Theater in 1934. Today it plays host to Victory Gardens Theater (2433 N Lincoln Ave, 773-871-3000). Longtime home to a Playwrights' Ensemble including Claudia Allen and John Logan, VG's pushed the envelope recently with such programming series as the experimental Fresh Squeezed and multicultural Ignition, which debuted Pulitzer finalist The Elaborate Entrance of Chad Deity. New artistic director Chay Yew is sure to keep Victory Gardens growing.—John Beer