AMC Dine-in Theatres Block 37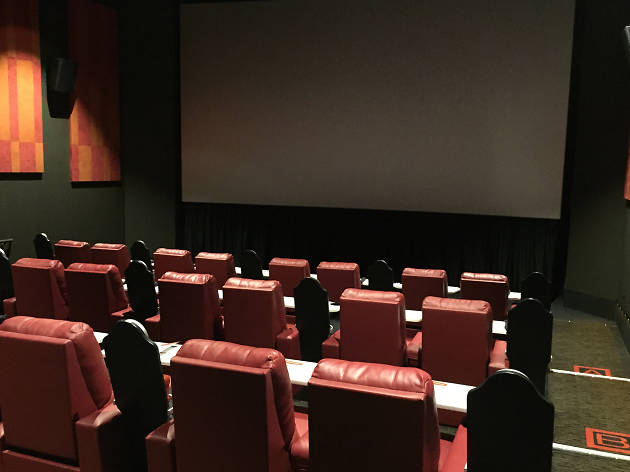 The content on this page is provided by a Time Out partner.
The newest Chicago location of the AMC multiplex chain, located on the fourth floor of the Block 37 shopping center, offers 11 screens and AMC's full dine-in menu, featuring everything from burgers to sushi rolls. Four variations on mac & cheese are balanced out by healthier options like quinoa bowls. You order from a console at your seat, and your freshly prepared food is delivered right to your plush leather recliner.
Venue name:
AMC Dine-in Theatres Block 37
Contact:
Address:
108 N. State Street
Chicago
60602

Do you own this business?
Call this actors' duet sentimental and simplistic at your own peril. Green Book may well move you, possibly to tears, at the thought of real social change and kindness (at a time when we need it badly). Something of a reverse Driving Miss Daisy, i...

Read more

It's déjà vu as the life-affirming hit French comedy-drama The Intouchables, the true story of a bromance between a wealthy quadriplegic man and his black live-in nurse from the projects, gets the Hollywood treatment. This really is an incredibly ...

Read more

The first Happy Death Day, a Groundhog Day–infused slasher flick about a blasé sorority mean girl who must relive her murder over and over again until she solves it, felt like a pendulum swing back to the snarky era of Scream. (Elsewhere, horror i...

Read more

The afterlife has rarely been quiet for Queen frontman Freddie Mercury, who died young in 1991 after a flurry of creativity. First came Wayne's World, with Mike Myers head-banging to Queen's 1975 hit Bohemian Rhapsody. Then came a massive tribut...

Read more

You're not going to a movie called Vice—a chaotic, psychologically dense thicket out of which slinks the Beltway swamp creature Dick Cheney (an astounding Christian Bale, invisible under prosthetics)—expecting a revisionist perspective. That's nev...

Read more

In the glacially paced and undisciplined Cold Pursuit—director Hans Petter Moland's remake of his own 2014 Norwegian thriller In Order of Disappearance—Liam Neeson doesn't possess a "special set of skills." And still, his character, Nels Coxman, a...

Read more

If you've ever wanted to watch a five-course seafood dinner have an epic battle before your eyes (as infantile and wonderful as that sounds), Aquaman's final 20 minutes will be your new favorite thing. Gargantuan lobsters and crabs—hailing from th...

Read more

Thought we'd reached peak Spider-Man? Think again. After what seems like umpteen movie versions, here's one that embraces the most out-there elements of Spider-Man lore and forges something new from them. Yes, it rips through yet more origin stori...

Read more